WP Engine Review 2022: Great WordPress Hosting, But Not the Best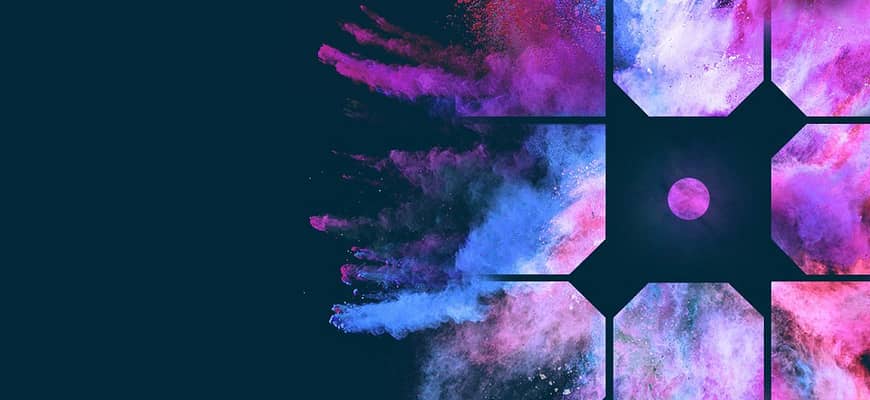 Debating whether WP Engine is the best hosting solution for your WordPress site(s)? When it comes to managed WordPress hosting, WP Engine is undeniably the biggest name in the space.
Unlike a lot of WordPress businesses, WP Engine is definitely not the "small guy" in the room. WP Engine raised $250 million in funding in 2018 and has likely passed the $1 billion valuation mark by this point in 2021.
WP Engine has also snapped up a ton of other WordPress companies, including Flywheel (another popular managed WordPress host), StudioPress (makers of the Genesis Framework and many child themes, which you get for free as a WP Engine customer), and Array Themes (makers of Atomic Blocks, which WP Engine rebranded into Genesis Blocks).
All that to say, WP Engine is a behemoth in the managed WordPress hosting space. But does its size and popularity mean it's the best managed WordPress host?
Well… not necessarily. To be clear: WP Engine hosting is quite good, but it might not be the best managed WordPress host in 2022. We'll talk about what makes WP Engine a good WordPress host, and discuss some other options that might fit you better. Just keep reading this full WP Engine review. 🤓
WP Engine in 2022: The Summary
If you're in a rush, here's a quick summary of our WP Engine review in 2022…
Overall, WP Engine is still a high-quality managed WordPress host and you certainly won't go wrong picking it for your WordPress site(s). There's a reason it's been so successful.
However, it's not the "best in class" option in the managed WordPress hosting space and you might be able to get better value for your money with a host like Kinsta or even WP Engine's subsidiary, Flywheel, especially depending on the number of sites you need to host and how much traffic each site receives.
For example, if you look at the data that we've aggregated from a variety of sources, you can see that WP Engine customers are reasonably satisfied and happy, but WP Engine still lags behind many of its close alternatives:
Basically, WP Engine is a world above even the managed WordPress offerings from hosts like GoDaddy and Bluehost (and the rest of the EIG hosting crowd), but it isn't quite as well-regarded as a host like Kinsta or SiteGround (which has arguably recently become a "managed WordPress host"), both of whom we generally do prefer.
WP Engine Pros
Let's start off with what WP Engine does well…
Excellent Performance
As a premium managed WordPress host, you'd expect top-notch performance from WP Engine, and it doesn't disappoint.
First off, WP Engine offers a lot of built-in performance improvements including:
A server-level caching solution based on Varnish and Memcached.
A built-in content delivery network (CDN) powered by MaxCDN/StackPath.
Cloud hosting infrastructure from AWS or Google Cloud (depending on your plan).
Put it all together and WP Engine definitely delivers the fast load times that you'd expect from a host at its price point.
Unfortunately, WP Engine hasn't participated in Review Signal's 2019 or 2020 exhaustive performance benchmarks, which is where we usually turn for performance analysis.
However, WP Engine did enter its enterprise plan back in the 2018 benchmarks, where it achieved Top Tier status.
Excellent Customer & WordPress Support
All in all, WP Engine still offers excellent support, though it's been trending slightly downward as WP Engine has grown in popularity (the downside of being the biggest name in the space).
In CodeinWP's hosting survey, they asked users to rate hosts' overall support and WordPress-specific support. WP Engine scored second overall with scores of 4.7 (out of 5) for each option. The only host in the survey to beat WP Engine? Kinsta, which scored near-perfect 4.9's on both questions.
In most chat sessions, you'll get a near-instant response. However, most is not all and you will encounter some situations in which you need to wait 10-15 minutes if you reach out at a peak time. However, these long wait times occur less frequently than the near-instant responses.
WP Engine also offers phone support on some of its plans, which is an advantage that it has over Kinsta (which only offers live chat). The entry-level StartUp plan only comes with chat support, but if you upgrade to the $115+ Growth plan or above, you'll also get access to phone support.
All in all, most people will still be quite happy with WP Engine's support.
All the Useful Managed WordPress Hosting Features
As a managed WordPress host, WP Engine doesn't disappoint when it comes to all the nice-to-have managed WordPress features that make your life a lot easier, whether you're a beginner who's feeling overwhelmed or a developer who just wants a helping hand.
You'll get:
WordPress autoinstaller
Automatic WordPress core updates
Staging sites to safely test changes
Automatic daily backups to keep your data safe
On-demand backups for before you make a big change
Free migrations to help you get up and running
WP Engine also recently launched a plan that offers safe automatic plugin updates based on AI. WP Engine will update plugins on staging and analyze if anything changed with your sites. If there are no problems, it will then make those changes live. This is a pretty unique feature that you won't find at most hosts and is great for simplifying your site's maintenance while still giving you peace of mind.
» Learn more: An Honest Review of the 6 Best Managed WordPress Hosting Companies
Useful Agency/Developer Features
If you're a developer or part of an agency, WP Engine offers lots of tools to make your life easier and speed up your development workflows. You'll get:
Pre-installed WP-CLI
Git
SSH access
WP Engine also offers two development environments for staging, whereas most other managed WordPress hosts only offer one. You'll get:
Production
Staging
Development
Do most people need two staging sites? Probably not. But I'm sure some developers/teams will appreciate this added workflow flexibility. A true "developer mucking around" environment is something my sloppiness has benefited from in the past. 😝
Thanks to WP Engine's acquisition of Flywheel, the popular Local WordPress local development tool also includes a WP Engine integration that lets you push/pull sites to your live/staging hosting on WP Engine.
Finally, if you're working as part of a team or agency that's building client sites, you get useful features like:
User permissions to control what other users can do in your hosting account and which sites they can access.
Activity logs for actions taken inside the WP Engine dashboard.
Transferable sites that you can send to a client's account.
WP Engine Cons
And now let's talk about what you might not like about WP Engine…
No Email Hosting from WP Engine
This con isn't unique to WP Engine, because it's pretty much par for the managed WordPress hosting space.
However, if you're coming from shared hosting—Dreamhost, Bluehost, HostGator, et al—you might be surprised to learn that WP Engine does not offer email hosting as part of its plans. That is, it won't let you create your own email address (like [email protected]).
Instead, you'll need to use a third-party email hosting service and connect it to your domain name, which is pretty easy to do. Some good options here are:
Google Workspace (formerly G Suite) – a bit expensive at $6 per month per account but a very good product.
MXRoute – a good budget option if you need lots of separate email accounts.
Fastmail – where I've happily hosted my email for more than 5 years
High Visitor Overage Fees
Like most managed WordPress hosts, all of WP Engine's plans come with a monthly visit limit. WP Engine won't cut off your site if you exceed that limit, but they will charge you overage fees. That part is totally normal for managed WordPress hosting, so that's not the real "con" here. (Though it is annoying. 🙃)
The "con" is that WP Engine's overage fee is a lot higher than many other managed WordPress hosts.
WP Engine will charge you $2 per 1,000 visitors over your limit. For comparison, Kinsta and Flywheel (owned by WP Engine), charge half that: $1 per 1,000 "excess" visitors.
If you think you'll always stay within your plan's limits, this isn't a big deal. But if you'll be regularly butting up against your limits, these overage fees can add up.
Inflexible Pricing Plans
WP Engine's pricing plans are not very friendly to people who have a few different low-traffic WordPress sites. (Which I sure do… 😛) WP Engine's tiers are fairly competitive for a single site, and they're competitive for 10 sites… but if you're in the 2-5 site range, their plans are going to be more expensive than many competitors.
For example, let's say you want to host two sites. At WP Engine, your options would be to:
Pay for an extra site on the cheapest plan (an extra $20 per month). So you'd pay $50 per month for two sites, but you'd still only get 25,000 visits.
Pay for the $115 Growth plan, which gives you up to 10 sites and 100,000 visits.
At Kinsta, which has much more flexible pricing plans, you could just upgrade to the Pro plan, which costs $60 per month for two websites and 50,000 visits (almost double what WP Engine would give you for a similar price).
Overall, WP Engine offers just three preset plans for site/visit limits, while Kinsta gives you a whopping ten options. This extra flexibility is definitely useful when you're hosting multiple sites and/or growing your site(s) and needing to regularly upgrade to the next tier.
WP Engine Pricing: Some Changes in 2021
You can find all of WP Engine's pricing details on its pricing page, so this topic doesn't deserve a ton of attention. However, it is worth briefly touching on because, in 2021, WP Engine made some changes to its pricing, dividing its plans into three new "levels":
Managed Hosting – from $30 (monthly) or $25 (annually) – this is exactly the same as the prices were before the change.
Managed Hosting Plus – from $34 (monthly) or $28 (annually) – this adds safe automatic plugin updates with automatic rollbacks.
Secure Hosting – from $53 (monthly) or $44 (annually) – everything in Plus with the addition of DDoS protection and a web application firewall (WAF).
All of the levels have the exact same site and visit limits between their plans—the only difference is those extra features (and the price, of course).
If you're familiar with WP Engine's pricing, this seems like it's really just them bundling in some of their previously-separate add-ons and better advertising them on their pricing page. The "Plus" plan looks like it adds the Smart Plugin Manager and the "Secure" adds the Global Edge Security and plugin updates.
Which plan should you use? Most people will be totally fine with the regular managed hosting (the cheapest one), which is what WP Engine has already been offering for years. The AI-based automatic plugin updates and rollbacks is a very useful feature – but you'll need to decide whether it's worth the extra ~$50+ per year for you.
The Secure Hosting is a nice option for peace of mind on mission-critical sites, but most people don't need these features as long as you're implementing WordPress security best practices – you can learn how to implement those best practices in our WordPress Security with Confidence course
Should You Use WP Engine?
Overall, WP Engine is a very good managed WordPress host. It offers:
Excellent performance
Top-notch support
All the managed WordPress features you'd expect like server-level caching, automatic backups, staging sites, free SSL certificates, a built-in CDN, etc.
Useful developer features like Git deployment
However, those advantages don't necessarily mean it's the best managed WordPress host for you. You certainly won't go wrong choosing WP Engine, but you might be able to get a better deal somewhere else.
Alternatives to WP Engine
Even Better Managed WordPress Hosting
If you're already planning to pay $30+ per month for managed WordPress hosting, you might be better off with Kinsta, which offers an even better product for the exact same starting price. Kinsta also has more flexible pricing plans that will usually be cheaper if you're hosting 2-5 WordPress sites or growing your site's traffic.
Where WP Engine might make more sense than Kinsta is if you need to host multiple low-traffic sites, in which case WP Engine's billing might work out to be cheaper for you. You can learn more in our full WP Engine vs Kinsta comparison.
More Affordable WordPress Hosting
On the other hand, if you're on a tight budget, upgrading to WP Engine might be overkill. You could do better with a premium shared WordPress host like SiteGround, which still offers top-notch performance, support, and features but at a lower price. As a "traditional" shared hosting plan, SiteGround also offers the attractive "unlimited websites" option.
SiteGround is more expensive than most other shared WordPress hosts, but it's still a lot cheaper than WP Engine. You can learn more in our full 2021 SiteGround review.
Cloud Hosting (for More Advanced Users)
Or, if you're a more advanced user, you might want to go the cloud hosting route, which offers excellent performance, low prices, and no arbitrary website/visitor limits (but is a bit more complicated than WP Engine). Cloudways is the most user-friendly way to get started, while tools like RunCloud (our review and comparison with Cloudways), GridPane (for agencies), and SpinupWP make good options for more advanced users.
To get more advice on how to choose your hosting, check out our full guide on picking WordPress hosting:
Do you still have any questions about our WP Engine review? Give a shout in the comments section!
---