Cloudways vs Runcloud: An Honest Review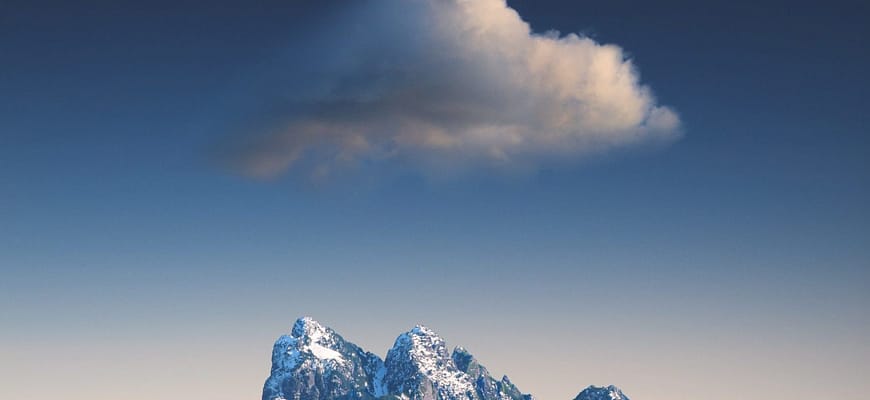 Trying to choose between Cloudways vs RunCloud to host your WordPress site?
In this post, I'm going to compare them in detail so that you can make the right decision for your needs, knowledge level, and budget.
Some backstory:
For years, I'd been a self-admitted SiteGround fanboy. However, two big price increases within a three-year period sent me looking for an alternative and I loved the cloud hosting approach that Cloudways offers.
However, while I really liked the Cloudways service, I have some issues with Cloudways' pricing structure, which is what introduced me to RunCloud. In the end, I went with RunCloud, but that doesn't necessarily mean RunCloud is the best option for you as well.
To help you choose the one that's right for you, I'm going to compare them in a few key areas:
Basic approach
Simplicity/user experience
Tech stack
Key features
Supported cloud hosts
Prices
Basic Approach
Cloudways and RunCloud both let you use the same basic cloud server approach:
Instead of offering hosting themselves, they let you choose your own cloud hosting provider (e.g. DigitalOcean or Vultr). Then, the tool handles properly configuring the cloud hosting and gives you a user-friendly dashboard where you can manage your servers and WordPress sites.
However, within that umbrella, they both use a slightly different strategy to achieve that goal.
Cloudways
Cloudways offers an integrated approach where you never need to interact directly with the underlying cloud hosting provider. You'll have one account at Cloudways and you'll pay Cloudways directly for every part of your hosting.
This makes it "feel" more like traditional web hosting, even though it's still the same idea as what RunCloud is doing.
One technical consequence of this approach, however, is that you do not get root access to your server.
RunCloud
RunCloud is technically a server control panel, not a bundled "hosting" service like Cloudways. You can think of it kind of like a more user-friendly ServerPilot alternative, if you're familiar with that tool.
The main consequence of this is that, unlike Cloudways, you'll work directly with your cloud hosting provider. For example, you'll have:
An account at DigitalOcean. You'll pay DigitalOcean directly for any servers that you use.
An account at RunCloud to create/manage your DigitalOcean servers.
As a consequence, you do get root access with RunCloud.
This makes RunCloud sound a lot more complicated than Cloudways. And it is a little more complicated. However, despite the difference, Cloudways and RunCloud are still doing essentially the same thing.
Simplicity/User Experience
Because both Cloudways and RunCloud use the same cloud hosting approach, they're both going to be a little bit more technical than your average WordPress host (and a good bit more technical than managed WordPress hosting).
Overall, I would say that Cloudways is a little simpler because of how it bundles in the cloud hosting. However, RunCloud is almost just as simple. I would put it like this:
If you feel 100% comfortable using Cloudways, you should also feel comfortable with RunCloud.
If you feel a little iffy and like Cloudways already might be too complicated for you, then you're probably going to feel overwhelmed by RunCloud.
Additionally, while both offer 24/7 support, I would say that support is not the strong point of either platform. If you want support that will hold your hand with everything, you'll be much better off with a managed WordPress host.
Let me give you a quick tour of each platform to give you an idea of the experience – you'll see that the dashboards at both are pretty simple.
Cloudways
Server list:
Server management:
Application management:
WordPress installer:
RunCloud
Server list:
Server management:
Application management:
WordPress installer:
Tech Stack
If you're a WordPress performance junkie, you're probably concerned with the underlying tech stack of your hosting. On the other hand, if you're a casual user, you might not care either way.
Overall, both options offer excellent performance for the money. However, if the tech stack is important to you, you'll most likely want to go with RunCloud as it gives you more flexibility.
Cloudways
Cloudways uses a hybrid Apache/Nginx setup, which is one of the biggest complaints I've seen about Cloudways in terms of performance. Is it a big deal for most people? Probably not – you can still make your site load really fast on Cloudways. But for advanced users it's definitely a common complaint.
You also get server-level caching via Varnish as well as a companion cache plugin called Breeze that lets you manage things from your WordPress dashboard.
RunCloud
At the time that I'm writing this post, RunCloud gives you two options for your site's stack. You can use the same hybrid Apache/Nginx setup that Cloudways offers or you can use a pure Nginx stack (which is what I'm personally using).
The addition of that pure Nginx option will make performance junkies happy. Additionally, the RunCloud team is currently working on offering OpenLiteSpeed as a third option, which should make people even happier.
RunCloud also offers its own caching solution and companion plugin called RunCloud Hub. You can choose between Nginx Fast_CGI caching or Redis full-page caching. You can also use Redis for object caching.
Notable Features + WordPress Features
While neither Cloudways nor RunCloud are specific to WordPress, both offer plenty of WordPress-specific features that help you manage your sites.
In general, however, I would say that Cloudways offers slightly more useful features for WordPress users, but I haven't noticed a huge difference in either direction.
I'll mark features that are unique to either provider with a ✔️ emoji.
Cloudways
One-click WordPress installer.
One-click free SSL certificates.
Automatic/manual backups (extra fee for off-site storage).
WordPress staging sites.
Site/server cloning.
Firewalls.
Easy Cron job management.
✔️ Server-level SMTP configuration.
✔️ Built-in CDN (extra fee).
Cloudways also just generally has some other convenient features that RunCloud doesn't offer. For example, you can launch an SSH terminal from inside the Cloudways dashboard. Cloudways also pre-installs WP-CLI for you, while you need to manually install it with RunCloud.
RunCloud
One-click WordPress installer.
One-click free SSL certificates.
Automatic/manual backups (extra fee for off-site storage).
WordPress staging sites (limited number based on your plan).
Site/server cloning.
Multiple firewall options.
Easy Cron job management.
Supported Cloud Hosts
Remember, neither Cloudways nor RunCloud offer their own hosting. Instead, you'll choose your preferred cloud hosting provider and Cloudways and RunCloud handle configuring everything for WordPress.
Cloudways only lets you choose from five hosts, while RunCloud has dedicated integrations for some hosts but also lets you use literally any cloud provider that offers Linux/Ubuntu.
Cloudways
DigitalOcean
Linode
Vultr + Vultr HF
AWS
Google Cloud
RunCloud
RunCloud offers dedicated API integrations with the following providers:
Linode
DigitalOcean
Vultr + Vultr HF
UpCloud
Amazon Lightsail
However, it will work with literally any host that offers Ubuntu servers, which includes Google Cloud, AWS, Azure, etc.
Which Cloud Host Should You Use?
Quick detour for an important question…
Regardless of which tool you choose, what is the best cloud hosting provider for WordPress?
Overall, I think the best option for most people is the Vultr High-Frequency servers (which are what I'm personally using). These servers consistently dominate VPSBenchmarks' rankings on the budget end of things and you can use these servers at both Cloudways and RunCloud.
If you decide on RunCloud, UpCloud is also another good option – its $5 box topped VPSBenchmarks' rankings for that price bracket (Vultr HF doesn't have an under $5 box, otherwise it probably would've won there, too). However, you can't use UpCloud with Cloudways.
Pricing
Comparing Cloudways vs RunCloud pricing can be a little complicated because each option is cheaper in certain circumstances.
In general:
Cloudways is cheaper if you just need a single, low-resource server.
RunCloud is cheaper if you want to have multiple servers and/or high-resource servers.
The reason for this comes down to the billing model…
Cloudways Review of Pricing
Cloudways uses a percentage markup based on the underlying cloud hosting. For example, if the underlying cloud hosting costs $6, Cloudways will roughly double it to cost $13, which means you're effectively paying a ~100% markup based on your underlying hardware.
For a cheap server, this markup is very low in raw dollars. For the entry-level Vultr HF box, you're basically paying $7 to Cloudways for its service, which is lower than RunCloud.
However, the issue arises when you need a more powerful server. For example, let's say you want the Vultr High-Frequency server with 8 GB RAM. It costs $48 directly from Vultr. But at Cloudways, it costs $100 (the same ~100% markup).
Now, you're paying $52 to Cloudways for the exact same features that you were paying $7 for before.
Honestly, this billing model doesn't really make sense to me. I understand that there are some increased costs with maintaining the higher-resource server. However, the "markup" approach still just doesn't seem fair to me.
I should point out that, for really high-resource servers, Cloudways does decrease its markup. For example, if you go with the top-tier plans, the markup is more like 25-35% and the raw $ price premium tops out around ~$65 per month.
Here's a table showing how the markup decreases over time:
| | | | | |
| --- | --- | --- | --- | --- |
| RAM | Price at Vultr | Price at Cloudways | $ to Cloudways | Markup |
| 1 GB | $6 | $13 | $7 | 117% |
| 2 GB | $12 | $26 | $14 | 117% |
| 4 GB | $24 | $50 | $26 | 108% |
| 8 GB | $48 | $100 | $52 | 108% |
| 16 GB | $96 | $160 | $64 | 67% |
| 32 GB | $192 | $260 | $68 | 35% |
| 48 GB | $256 | $321 | $65 | 25% |
But in general, the only time that Cloudways will ever be cheaper than RunCloud is for a single, low-resource server.
RunCloud Review of Pricing
RunCloud uses flat-rate billing. You'll pay one fee to RunCloud no matter which server you're using. Of course, you'll also need to pay the cloud hosting provider directly for your server.
Additionally, excluding the cheapest plan, RunCloud's plans let you manage unlimited servers at no extra cost.
There are three pricing plans:
Basic – $8/mo. for one server (any server)
Pro – $15/mo. for unlimited servers. This is what I'm using.
Business – $45/mo. for unlimited servers and more advanced features (mostly useful features for agencies)
So let's run back that same pricing table for Vultr High-Frequency. For this comparison, I'll use RunCloud's Pro plan, not its cheaper Basic plan. I think the Pro plan is closer to Cloudways features, which makes it a fairer comparison. However, the numbers are tilted even further in RunCloud's direction if you use the Basic plan:
| | | | | | |
| --- | --- | --- | --- | --- | --- |
| RAM | Price at Vultr | $ to RunCloud | Total Price | RunCloud "Markup" | Cloudways Markup |
| 1 GB | $6 | $15 | $21 | 250% | 117% |
| 2 GB | $12 | $15 | $27 | 125% | 117% |
| 4 GB | $24 | $15 | $39 | 63% | 108% |
| 8 GB | $48 | $15 | $63 | 31% | 108% |
| 16 GB | $96 | $15 | $111 | 16% | 67% |
| 32 GB | $192 | $15 | $207 | 8% | 35% |
| 48 GB | $256 | $15 | $271 | 6% | 25% |
Here you can see the pattern:
RunCloud is a lot more expensive for a single 1 GB server.
RunCloud and Cloudways are pretty equal for a 2 GB server.
RunCloud is a lot cheaper for everything else.
The difference is even larger if you need multiple servers because RunCloud lets you have unlimited servers at no extra cost, whereas Cloudways will charge you the same markup for every single server. For example, let's say you need two 1 GB servers:
RunCloud: $27 ($6/server + $6/server + $15/RunCloud)
Cloudways: $26 ($13/server + $13/server)
And if you need three 1 GB servers, RunCloud pulls ahead:
RunCloud: $33 ($6/server + $6/server + $6/server + $15/RunCloud)
Cloudways: $39 ($13/server + $13/server + $13/server)
Cloudways vs RunCloud: Final Thoughts
Cloudways and RunCloud are both quality options for WordPress hosting. I think the cloud hosting approach is excellent and one of the best ways to affordably host high-performing WordPress sites in 2020 and beyond.
Overall, though, I would give the slight edge to RunCloud for most experienced WordPress users for three reasons:
RunCloud is cheaper for most use cases. Again, excluding a single low-resource server, RunCloud will almost always be cheaper.
RunCloud offers a more performant tech stack. You can choose the pure Nginx stack (with OpenLiteSpeed on the way).
RunCloud lets you use pretty much any cloud provider. This opens quality options like UpCloud.
However, there definitely are some reasons why you might want to go with Cloudways:
Cloudways is a bit simpler. If you feel like you're already stretching your technical knowledge with Cloudways, you should probably stick with that. While I don't think RunCloud is that much more technical than Cloudways, it's definitely another small step up in complexity.
Cloudways currently has more features. At least as of when I'm writing this, Cloudways does have slightly more features than RunCloud. For example, you can add SMTP credentials at the server level, which eliminates the need to manually set up an SMTP plugin for every single WordPress site.
Cloudways can be cheaper. If you only want a single low-resource server, Cloudways can still be cheaper in that scenario.
The nice thing is that it's easy to try them for yourself – both offer multi-day free trials that you can use to sign up and test things out.
On the other hand, if you'd prefer more "hands-off" WordPress hosting where you never need to think about your site's hosting, I would say that neither of these are a good option. Instead, go with a managed WordPress host like Kinsta. You'll pay a lot more for the performance that you get, but the benefit is that Kinsta will handle everything for you and you never need to think about the tech part of your WordPress site.
Still have any questions about Cloudways vs RunCloud? Ask us in the comments!
---