5 Best Non-EIG Hosting Companies, and Why They're Better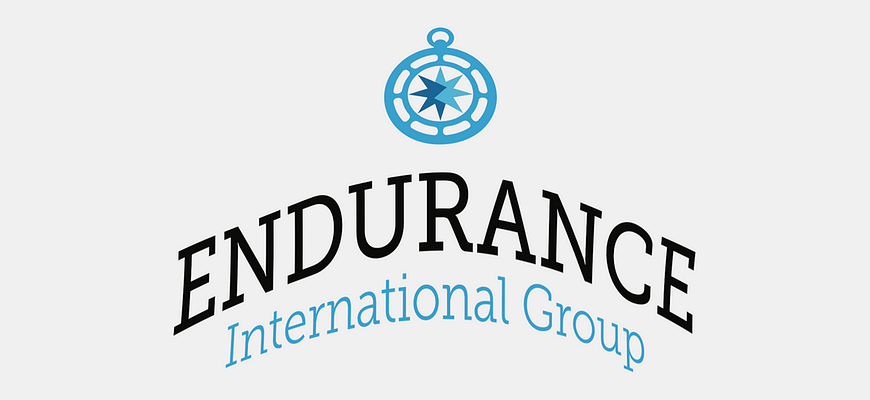 If you're searching for hosting for your website, it's tough to avoid EIG web hosting.
EIG, short for Endurance International Group, owns some of the most popular hosting providers in the world.
If you want good hosting for your WordPress site, you need to look for non-EIG hosting companies.
But "popular" doesn't always mean "high-quality." If you want good hosting for your site, you need to look for non-EIG hosting companies.
Why? Because all EIG companies are…well… "not good" is a polite way of saying it.
In this post, you'll learn what some of the big-name EIG companies are and why you should avoid them (backed up by real user review data!). Then, we'll tell you some of the best non-EIG hosting alternatives that you should use instead.
What is EIG? Learn Why You Should Avoid It
EIG is a huge publicly-traded company with a market cap in the hundreds of millions of dollars (in the ballpark of $800 million).
It's basically a parent holding company for a ton of consumer-facing hosting companies, as well as some non-hosting companies, like Constant Contact.
What Are the Big EIG Hosting Companies?
In total, there are over 80 different EIG hosting companies, so I can't list every single one.
Almost all of these companies started off as independent companies before being acquired by EIG (which almost always led to negative changes—more on this in a second).
Here's a partial list of some of the biggest names under the EIG umbrella—the parentheses indicate the year in which EIG acquired them:
Bluehost (2010)
HostGator (2012)
Arvixe (2014)
iPage (2012)
FatCow (2005)
HostMonster (2010)
Site5 (2015)
A Small Orange (2012)
I can almost guarantee that you've encountered many of these names. You might even be considering one of those names for your website.
Here's why that's a bad idea…
Why You Should Avoid EIG Hosting Companies
Put simply, the objective data says that EIG hosting companies are bad. Numerous previously good companies have seen their reputations fall after being acquired by EIG.
Numerous previously good companies have seen their reputations fall after being acquired by EIG.
For example, HostGator was an independent company until 2012, when it was sold to EIG for $299.8 million. After that sale, HostGator saw a big hit to its reputation, with complaints of widespread server outages in 2013 (among other issues continuing to the present).
Why do previously "good" (or at least "adequate") hosts go downhill after being acquired by EIG?
A big part of it is EIG's focus on cost-cutting and profit maximization. Basically, EIG wants to get as many hosting accounts on its infrastructure as possible and offer them the bare minimum of support and resources.
EIG is also known for making layoffs after its acquisitions, which helps explain the drop in service quality. For example, large numbers of Arvixe and Site5 support staff were terminated after EIG's acquisitions of those companies which, combined with a migration to EIG's own infrastructure, explains the decreasing quality of service.
Why Are Non-EIG Hosting Companies Better?
There's nothing magical about non-EIG hosting companies that make them better.
Good hosting companies strike a much better balance than EIG companies, managing to maintain profitability while still offering a quality product.
Every hosting company is driven by profit motive, so they're all stuck in a balancing act between putting resources into the product that they offer and looking for ways to cut costs.
However, good hosting companies strike a much better balance than EIG hosting companies, managing to maintain profitability while still offering a quality product.
How big of a difference does it make?
In our in-depth comparison on the best WordPress hosting, we aggregate opinions from thousands of real people using sources like TrustPilot, WhoIsHostingThis, CodeinWP's hosting survey, and Review Signal.
Here are the aggregated ratings for the best non-EIG hosting alternatives that we'll recommend below:
Kinsta – 96%
SiteGround – 89%
GreenGeeks – 88%
Cloudways – 84%
DreamHost – 78%
And then here are the aggregate ratings for some of the biggest EIG hosting companies:
iPage – 58%
Bluehost – 55%
HostGator – 55%
Arvixe – 44%
The numbers don't lie – most real users just don't have good hosting experiences with companies under the EIG hosting umbrella.
About this Hosting Review
We are affiliates for some of the hosts in this article: specifically, the ones that real users actually like. Currently, the hosts in this article that we're affiliates for are Cloudways, Green Geeks, Kinsta, and SiteGround. If you click one of those links and go on to buy the hosting, we'll earn a commission.
We're affiliates for these companies because we know they're the best, not the other way around. We are not affiliates for any EIG-owned company (such as Bluehost or HostMonster), or for any other low-performing hosts as defined by our unbiased analysis of thousands of honest user reviews. We try not to even link to those companies' websites, because we really, really don't want you to buy their hosting.
Five Best Non-EIG Hosting Companies for All Budgets
So far, I've told you where you should not host your site. For the rest of this post, let's take things in a more positive direction and I'll share some of the best EIG web hosting alternatives for all budgets.
1. SiteGround – Best Shared Hosting
| | | | |
| --- | --- | --- | --- |
| | SiteGround 🏆 | Bluehost | HostGator |
| Aggregate user rating | 89% | 55% | 55% |
SiteGround is one of the most popular independent web hosts out there.
Hosting with SiteGround gets you above average:
Performance
Support
Features
Overall, you'll notice a huge difference vs EIG companies, especially when it comes to page load times and support.
One thing to consider with SiteGround is the huge difference between the promotional prices (for your first billing cycle – up to three years) and the regular prices.
While SiteGround offers incredible value vs its promo prices, the deal isn't quite as great once you need to renew. It's still a good host at full price – but it's also pricier than some alternatives.
If you can afford it, I would highly recommend paying for three years upfront, which allows you to lock in the cheap prices for those full three years.
Read our full SiteGround review 👈
2. Kinsta – Best Premium Managed WordPress Hosting
| | | | |
| --- | --- | --- | --- |
| | Kinsta 🏆 | Bluehost | HostGator |
| Aggregate user rating | 96% | 55% | 55% |
Kinsta is a good option if you're looking for a more premium managed WordPress hosting product. For example, it makes a good alternative to EIG-owned Bluehost's WP Pro plans or HostGator's managed WordPress hosting.
However, if you're comparing it to the cheap shared plans that many EIG hosts offer, Kinsta is going to seem expensive – plans start at $30 per month for a single site.
However, for that price, you get excellent performance, quality support (live chat only), and useful features such as:
A custom hosting dashboard
Staging sites
Automatic daily backups, as well as on-demand backups
Uptime monitoring (every two minutes)
Proactive security rules, as well as a free hack fix guarantee if anything gets through
Your choice of 23 global data centers (Kinsta uses Google Cloud infrastructure)
Overall, Kinsta has the best aggregate rating of any popular WordPress host. So while it's undoubtedly pricier than the cheap shared hosting that EIG companies offer, you're getting a far superior product for your money.
3. GreenGeeks – Another Excellent Shared Hosting Provider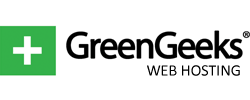 | | | | |
| --- | --- | --- | --- |
| | GreenGeeks 🏆 | Bluehost | HostGator |
| Aggregate user rating | 88% | 55% | 55% |
GreenGeeks is another quality shared hosting provider that's rated well above EIG companies in the objective data.
As the name suggests, one of GreenGeeks' main selling points is its focus on being eco-friendly – the GreenGeeks team claims that they put back "3 times the power we consume into the grid in the form of renewable energy".
However, it's not just about feeling good! You'll also get affordable hosting that comes with unlimited storage and bandwidth*, free SSL certificates, and integrated caching.
*There's not truly such a thing as "unlimited", but this might be a selling point if you're attracted to the unlimited approach that most EIG hosting companies use.
Like SiteGround (and most cheap shared hosts), GreenGeeks uses deep promo prices to get you in the door, with a big price jump when it's time to renew.

So, if you can swing the upfront price, I'd recommend trying to lock in the promo prices for the full three years.
4. Cloudways – Simplified Cloud VPS Hosting
| | | | |
| --- | --- | --- | --- |
| | Cloudways 🏆 | Bluehost | HostGator |
| Aggregate user rating | 84% | 55% | 55% |
With Cloudways, you get to choose your own VPS from your preferred cloud hosting providers. The cheapest options being DigitalOcean (from $10/month*) or Vultr (from $11/month*).
Then, Cloudways handles all of the configuration and management for you, including setting up server-level caching and installing free SSL certificates from Let's Encrypt.
Basically, it takes almost all the technical work out of using a VPS from a cloud hosting provider. This gives you surprisingly speedy performance for not much money (for example, I have a simple site on the cheapest DigitalOcean plan that loads in 0.3 seconds!).
With that being said, Cloudways is still a bit more technical than all of the other hosts on this list.
You don't need to be a developer to use it, but if you have no idea what I've been talking about in this section, you should probably pick a different host.
*If you're familiar with cloud hosting, this means that you're paying about double the price vs buying hosting directly from the provider. This premium is the cost of getting access to Cloudways' support and much-simplified management experience.
5. DreamHost – Affordable Month-to-Month Shared Hosting
| | | | |
| --- | --- | --- | --- |
| | DreamHost 🏆 | Bluehost | HostGator |
| Aggregate user rating | 78% | 55% | 55% |
DreamHost isn't quite in the same tier as the previous four hosts, but it still offers a much superior hosting product as compared to EIG hosting companies.
The most unique thing about DreamHost in comparison to the other non-EIG recommendations on this list is that DreamHost offers affordable month-to-month hosting plans.
If you just need to host a single site, you can get month-to-month shared hosting starting at just $4.95 per month.
All of DreamHost's plans include:
Unlimited bandwidth and storage
Automatic backups
Free SSL certificates
Unlimited migrations (automated)
All in all, SiteGround and GreenGeeks are both better options when you take money out of it. However, you'll need to pay for three years upfront to lock in the cheap price at those hosts, whereas DreamHost offers an affordable month-to-month option, securing its spot as one of the best non-EIG hosting companies.
Avoid EIG Hosting Companies—Use One Of These Instead
EIG might own nearly 100 different companies, but they all share one thing:
They aren't the best options for hosting your website.
EIG cuts costs too much when it comes to infrastructure and support.
While that's helped turn EIG into a company that's worth hundreds of millions of dollars, it's not a good thing for YOU and your website.
The numbers back it up – all the popular EIG hosting companies have some of the least happy users, while the non-EIG hosting companies on this list offer better products and have happier users.
If you're still not sure how to choose the right hosting for your site, check out our complete guide to choosing WordPress hosting:
And if you want to see some quality hosts beyond those on this list, check out our full post on the best WordPress hosting in 2020:
---