Kinsta vs. WPEngine: An Honest Review
Are you struggling to choose between Kinsta vs. WP Engine as your managed WordPress host of choice? If you just want to make a quick decision, here it is:
Best Managed WordPress Hosting: Kinsta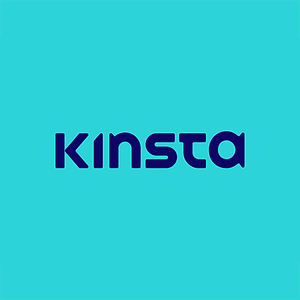 Kinsta's managed hosting customers are happier than WP Engine's in large, unbiased customer surveys. Since the two hosts' offerings are extremely similar, this is good reason to favor Kinsta.
WP Engine is a fine choice, too, and offers slightly more hardware in its cheapest tier, but Kinsta gets the nod overall.
Both of these hosts are 100% focused on WordPress, with similar feature lists and price points. More importantly, both also have excellent performance and, for the most part, happy customers.
Overall, Kinsta performs slightly better than WP Engine in the objective data that we've looked at. However, WP Engine is still among the better-performing managed WordPress hosts, so that's mostly a compliment to Kinsta as opposed to a slight to WP Engine.
You can read summary data on both Kinsta and WP Engine in our list of the Best WordPress Hosts. In this hosting comparison, we'll dive even deeper to take you through the data that we're using to help you choose the best host for your site.
Let's dig in…
Kinsta vs. WP Engine: Quick Summary
If you're short on time, here are the broad conclusions of our comparison (keep reading to see all the data and facts that back this up):
On aggregate, real hosting users are happier with Kinsta than they are with WP Engine.
Kinsta and WP Engine are two of the best managed WordPress hosting providers, so you won't make a disastrous decision either way.
Kinsta and WP Engine both offer excellent performance, each earning Top Tier status in Review Signal's performance benchmarks.
WP Engine's entry-level plan gives you slightly more resources than Kinsta at an identical price point.
People are a bit happier with Kinsta's support, but happy in both cases. Note that Kinsta's support is chat-only, while WP Engine has phone support for all plans except its cheapest tier.
So, in sum: If you're looking for outstanding managed WordPress hosting, go with Kinsta.
Or, if you need phone support, want slightly more resources on an entry-level plan, or have another reason to prefer WP Engine, then choose WP Engine; it's a fine choice too.
Kinsta and WP Engine: Similar Managed Hosting Offerings
If you're still in the early stages of your search, you should know that Kinsta and WP Engine both have a similar approach to WordPress hosting.
They're both true managed WordPress hosts (see here for a rundown of what managed WordPress hosting is) that give you:
Server-level performance optimizations and caching
Managed WordPress features such as automatic backups and updates, staging sites, etc.
Security rules and firewalls
In terms of the features that most people care about, you won't notice much difference between Kinsta and WP Engine. In fact, the top-level feature lists are almost identical.
Of course, there are differences under the hood. For example, while both offer server-level page caching, Kinsta uses the Nginx FastCGI cache while WP Engine uses Varnish. However, the end result is that both hosts can make your site load fast.
About this Hosting Review
We are affiliates for both Kinsta and WP Engine. If you click one of those links and go on to buy the hosting, we'll earn a commission.
We're affiliates for these hosts because we've seen honest data proving that they're worth considering. We're not affiliates for lower-performing hosts (some familiar names should be GoDaddy, Bluehost, or HostGator) because we really, really don't want you to buy their hosting.
The point is that we have actually gone out and collected real, unbiased data on the WordPress hosting world from thousands of people. Having done that, we can give you our honest help in making the best decision possible. In that context, we're happy acting as affiliates for the two hosts in this article.
Detailed Kinsta vs. WP Engine Comparison
Because Kinsta and WP Engine are so similar when it comes to features and pricing, we need to dig a little deeper to help you pick the right host for your needs.
😊 Customer Satisfaction
I'll get into the more nitty-gritty aspects of hosting in a second, but let's start off with a general look at whether people seem to be happier with Kinsta or WP Engine.
With a lot of these hosting comparison posts, you get the opinion of one person: the writer.
I spend a lot of time working with WordPress and have used both of these hosts, but I'm still just a single data point. So – how do other people feel about these two hosts?
To bring in the opinion of a few hundred other WordPress users, we can look at data from two popular survey/review aggregators:
Overall, users seem to generally be happy with both Kinsta and WP Engine. However, people are noticeably happier with Kinsta.
🏎️ Performance
To accurately assess Kinsta vs. WP Engine's performance, we'll turn to Review Signal's 2018 hosting performance benchmarks, which is the last year in which WP Engine participated.
In its benchmarks, Review Signal puts hosts through a battery of speed tests, including testing each host under scale with a barrage of 5,000 visitors over 15 minutes.
Both Kinsta and WP Engine earned Top Tier status in the Enterprise category, which is what you'd expect from a premium managed WordPress host.
In the one-off performance tests (powered by WebPageTest), Kinsta had a slight edge for the Dulles test location, while WP Engine pulled ahead in other locations.
| | | |
| --- | --- | --- |
| Test Location | Kinsta | WP Engine |
| Dulles | 0.382 🏆 | 0.436 |
| Denver | 1.245 | 1.155 🏆 |
| Los Angeles | 1.154 | 0.948 🏆 |
| London | 1.331 | 1.155 🏆 |
| Frankfurt | 1.103 | 1 🏆 |
| Mauritius | 2.444 | 2.109 🏆 |
| Average (all locations) | 1.44 | 1.27 🏆 |
In the Load Impact test, WP Engine also performed slightly better with a peak average load time of 0.665 s versus 0.802 s for Kinsta.
It's important to remember that these tests are for the enterprise plans – but the same trends (in the form of excellent performance) should hold true for lower-tier plans.
👉 Overall, the conclusion that you can draw is that both Kinsta and WP Engine offer excellent WordPress performance. WP Engine performed slightly better in some of the load time tests, but both hosts earned Top Tier status and Kinsta performed better in some other tests, such as WP Bench.
From a performance perspective, you will be happy with both hosts.
💬 Support
Both Kinsta support and WP Engine support are available 24/7 via live chat.
In terms of support quality, the data says that both hosts offer top-tier support, but people are a little happier with Kinsta's support.
In CodeinWP's 2018 hosting survey, CodeinWP asked respondents to rate a host's support on two different metrics:
Overall support quality
WordPress-specific support quality
Both ratings are out of 5.
Kinsta was the top-rated host out of all hosts in the survey, scoring 4.9 on both metrics.
However, WP Engine was not far behind! WP Engine was the second-highest rated host overall, scoring 4.7 on both metrics.
| | | |
| --- | --- | --- |
| | Overall support | WordPress support |
| Kinsta | 4.9 | 4.9 |
| WP Engine | 4.7 | 4.7 |
So, in all likelihood, you'll be quite happy with the support that you receive from both Kinsta and WP Engine.
One thing to consider is that Kinsta only offers support via live chat on all its plans. The Kinsta team explains why they don't offer phone support in this article.
On its entry-level Startup plan, WP Engine also only offers live chat support. However, on all other plans (Growth and above), WP Engine also offers phone support.
If you value being able to get someone on the phone when you need help, that might push things back in WP Engine's direction even though Kinsta has slightly higher overall support ratings.
Anecdotally, I've personally noticed that I can almost always get in touch with a Kinsta support engineer right away. With WP Engine, I usually get a quick response, too. However, I have had situations in which I needed to wait 15+ minutes for the first human response at WP Engine.
💰 Pricing
Both Kinsta and WP Engine charge you primarily based on the number of visits to your site in a given month, which is a common pricing strategy for managed WordPress hosting.
Each roughly defines a "visit" as a visit from one unique IP address in a 24 hour period:
One visit – Joe lands on your site and spends six hours reading all 200 blog posts on your site (200+ page views). That's still one visit because it all happened on the same day.
Two visits – Sally lands on your site and spends 30 seconds reading part of a single blog post (one page view). 24 hours later, she comes back and spends another 30 seconds reading that same blog post (one page view). That's still two visits.
If you exceed your visit limit, neither host will shut off your site. However, both will charge you an overage fee (listed below).
Is this the "fairest" way to price WordPress hosting? Not really. As the example from above shows, you can get some weird scenarios with this pricing model. However, it is a simple way to price hosting, which is why most managed WordPress hosts do it.
Kinsta previously charged based on bandwidth, before moving to the visit approach to simplify its pricing.
Here's how WP Engine and Kinsta plans compare when using month-to-month billing. Both will also give you two months free if you pay annually:
Kinsta Starter
WP Engine StartUp
Kinsta Pro
WP Engine Growth
Price
$30
$30
$60
$115
Websites
1
1
2
10
Monthly Visits
20,000
25,000
40,000
100,000
Storage
10 GB
10 GB
20 GB
20 GB
Bandwidth
N/A*
50 GB
N/A*
200 GB
Overage Fee
per 1,000 visits
$1
$2
$1
$2
*Kinsta doesn't apply a bandwidth limit to new plans. However, they do add a limit on the amount of free CDN bandwidth that you get per month. You don't have to use the CDN, though.
Here are some highlights of the pricing comparison:
WP Engine's entry tier is more generous when it comes to the visit limits.
WP Engine's overage fee is double Kinsta's, which might play a role if you think you'll routinely run up against your visitor limit.
Kinsta has a much more accessible 2nd tier plan at $60 per month. With WP Engine, there's a huge jump between its StartUp and Growth plans.
WP Engine might be cheaper if you need to host lots of low-traffic sites. In order to host 10 websites at Kinsta (the equivalent of WP Engine's Growth plan), you'd need to pay $200 per month (but that plan, which is not listed in the table, also gets you 250,000 visits per month).
⚙️ Features
As I mentioned above, both hosts have virtually identical features in most key areas:
| | | |
| --- | --- | --- |
| Feature | Kinsta | WP Engine |
| WordPress Autoinstaller | ✅ | ✅ |
| Automatic WordPress Updates | ✅ | ✅ |
| Server-Level Caching | ✅ | ✅ |
| Free SSL Certificate | ✅ | ✅ |
| PHP 7.4 | ✅ | ✅ |
| Staging | ✅ | ✅ |
| Email Hosting | ❌ | ❌ |
| Automatic Daily Backups | ✅ | ✅ |
| On-Demand Backups | ✅ | ✅ |
| Built-in CDN | ✅ | ✅ |
| Free Migrations | ✅ | ✅ |
| Multisite Support | ✅❌* | ✅❌* |
*Support for WordPress Multisite is available, but not for all plans. Generally, you can only use Multisite on higher-tier plans or with a paid add-on.
One other notable feature is that all WP Engine customers get access to the Genesis Framework and StudioPress child themes at no extra cost. This is a nice value-add, but if you're already set on a different theme, it shouldn't really factor into your decision.
Kinsta vs. WP Engine: Which One Should You Choose?
🏆 Based on the aggregate data, Kinsta customers seem to be happier than WP Engine customers. So if I were to make one overall recommendation, it would be to use Kinsta.
Kinsta has top tier:
Performance
Support
Features
While WP Engine is still a quality host in its own right, Kinsta is a little bit ahead in most of the areas that matter.
Considerations…
One thing to consider might be that WP Engine gives you a little more bang for your buck on its entry-level plan. WP Engine supports 25,000 visits, whereas Kinsta only gives you 20,000 visits. However, WP Engine's overage fee ($2/1,000 visits) is double Kinsta's ($1/1,000 visits). So if you're going to be bumping up against the visit limits, you'll need to do the math on which one offers better value.
Additionally, if you need to host two websites, Kinsta's pricing for its second-tier plan is a lot more accessible than WP Engine's. WP Engine does let you add on another website to any plan for an extra $20/month, however, you still have the same visit limit.
If I were to inject my own opinion, I would say that I prefer the Kinsta user dashboard and experience to WP Engine's dashboard. I find Kinsta's dashboard and its tools to be more intuitive, and I also prefer Kinsta's live chat support system (which uses Intercom).
These Aren't Your Only Options…
Of course, if paying $30+ per month to host a single site is already too much for your budget, neither of these hosts is a good option for you. Not because of quality – just because of the price.
In that case, you can still find quality WordPress hosts at lower price points, if you choose carefully.
If you're a casual user, SiteGround is an excellent option that's much cheaper than both Kinsta and WP Engine (we stack up Siteground vs. Kinsta here). And if you're a more advanced user, Cloudways offers an accessible way to use cloud hosting that can offer excellent performance at an affordable price.
For more tips on how to choose the right host for your needs, check out our general guide to WordPress hosting:
And if you want to see some other quality options, we've collected our picks for the best WordPress hosting, based on the same type of objective data we used in this post:
Still have any questions about choosing between Kinsta vs. WP Engine? Give a shout in the comments!
---