WP Engine vs SiteGround for WordPress Hosting: An Honest Comparison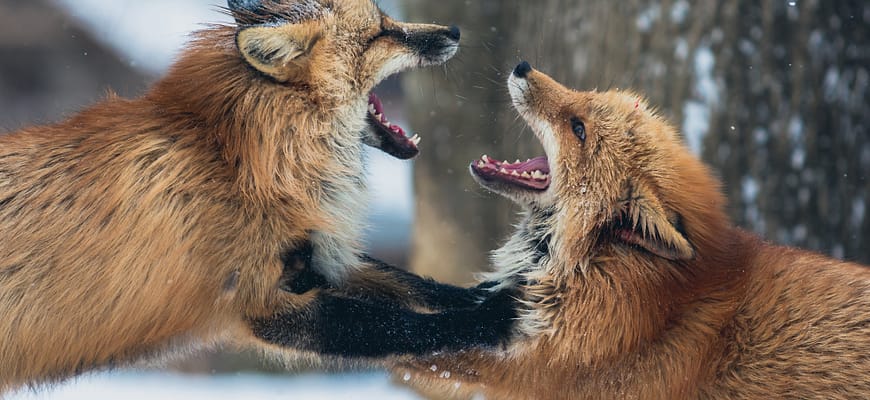 Trying to choose between WP Engine vs SiteGround to host your WordPress site?
WP Engine and SiteGround are two of the bigger names in the WordPress hosting space and both offer quality hosting products.
However, they do so at different price points and with slightly different features, so you'll want to make sure you're picking the right host for your situation.
That's what we'll help you understand in this post – both hosts can be a good pick; it's just about matching the right host to your needs and budget.
Keep reading to learn whether SiteGround or WP Engine is better for you…
WP Engine vs SiteGround Comparison Summary
If you're in a rush, here are the basic conclusions of our comparison:
Taking price out of the equation, WP Engine is the overall best host out of these two.
However, SiteGround is still a good bit cheaper than WP Engine (though some recent changes have made the gap smaller).
Because of its lower prices (and still quality service), SiteGround is probably still the better option for most "regular" WordPress sites including low-traffic blogs, portfolio sites, brochure websites, etc.
SiteGround is also better if you're just launching your first WordPress site because you'll get everything you need for a cheaper price.
For "serious" websites like high-traffic blogs, eCommerce stores, or membership sites, then WP Engine is probably the better choice because it can better stand up to resource-heavy sites and offers useful features that SiteGround doesn't.
Detailed WP Engine vs SiteGround Comparison
Now, let's go more in-depth by comparing SiteGround vs WP Engine in five key areas:
Customer satisfaction
Features
Performance
Support
Pricing
😊 Customer Satisfaction
Let's kick things off with a basic question – which host has more satisfied customers? When in doubt, the wisdom of the crowds is usually a pretty good starting point.
To get a good understanding of how people feel about a host, we aggregated reviews from several different platforms/surveys including Trustpilot, WhoIsHostingThis, CodeinWP's hosting survey, and Review Signal. We then averaged out the overall rating from each site (this data is current as of April 2021).
The idea is to get an overall picture of how people feel about each host. Here's the overall satisfaction for each host, standardized to a score of 100:
| | | | | | |
| --- | --- | --- | --- | --- | --- |
|   | Overall ⭐ | CodeinWP | WhoIsHosting | Trustpilot | Review Signal |
| WP Engine | 84 ⭐ | 89 | 82 | 88 | 77 |
| SiteGround | 86 ⭐ | 86 | 96 | 94 | 68 |
Overall, that's pretty dang close, and you can see that customers are about equally as satisfied with WP Engine as they are with SiteGround. The scores are also pretty good in general, which shows that customers at both hosts are pretty happy.
Interestingly, though, the scores are moving in opposite directions from when we first collected this data in early 2020. That is, WP Engine has improved from its older 75% while SiteGround has dropped a bit from its older 89% (perhaps because of its pricing changes).
⚙️ Features
Now, let's compare some key features in a table:
| | | |
| --- | --- | --- |
| Feature | WP Engine | SiteGround |
| Custom hosting dashboard | ✅ | ✅ |
| WordPress autoinstaller | ✅ | ✅ |
| Automatic WordPress core updates | ✅ | ✅ |
| Server-level caching | ✅ | ✅ |
| Free SSL certificates | ✅ | ✅ |
| Staging | ✅ | ✅ |
| Email hosting | ❌ | ✅ |
| Automatic daily backups | ✅ | ✅ |
| On-demand backups | ✅ | ✅ |
| Built-in CDN | ✅ | ❌ (has a Cloudflare integration) |
| Free migrations | ✅ | ✅ |
| Safe automatic plugin updates | ✅ (higher-tier plans) | ❌ |
| Elasticsearch | ✅ (eCommerce plans) | ❌ |
| Multisite support | ✅ (higher-tier plans) | ✅ |
| Local development tool | ✅ | ❌ |
| Pre-installed WP-CLI | ✅ | ✅ |
As you can see, the main "feature" advantage that SiteGround has over WP Engine is that SiteGround offers free and unlimited email hosting (e.g. create a [email protected] email address). WP Engine does not offer email hosting, so you'd need to use a third-party service like Google Workspace or MXroute to add email hosting, which is a small added fee.
Other than that, WP Engine is the winner in terms of advanced features because it has some useful options such as:
A built-in CDN (SiteGround advertises a CDN, but it's really just a Cloudflare integration).
AI-powered safe plugin updates with automatic rollbacks.
Elasticsearch, which is great for WooCommerce stores or other search-heavy sites.
Multiple staging environments (Staging & Development).
Easy local development and push to live hosting with Local.
* Not all of these features are available on the entry-level WP Engine plan – more on pricing later.
Additionally, one thing that I didn't add above is that all WP Engine customers get free access to the Genesis Framework and all StudioPress child themes, which is a nice little bonus.
🏎️ Performance
To assess a host's performance, we like to rely on Review Signal's performance benchmarks as they implement rigorous testing in several different areas.
SiteGround is a regular participant in the benchmarks, but WP Engine has unfortunately not participated in the past couple of years.
In the 2020 benchmarks, Siteground earned Top Tier status (the highest designation) in both the <$25 and $25-$50 per month tiers.
WP Engine last participated in 2018 and only with its enterprise plan, but it also earned Top Tier status in the 2018 benchmarks.
Anecdotally, I've also tested these hosts several times myself and found that SiteGround offers excellent performance for the money, but WP Engine holds up better in load test situations. Based on their prices, this is kind of what you'd expect.
So I would sum it up like this:
SiteGround offers good performance for its price and will be plenty fast for most "regular" WordPress sites. For example, low-traffic blogs, portfolio websites, simple brochure websites, etc…all of those will load fast on SiteGround and you won't benefit that much from WP Engine.
WP Engine is better for high-traffic and/or high-resource sites. For example, high-traffic blogs, eCommerce stores, membership sites, etc.
💬 Support
Both WP Engine and SiteGround offer 24/7 support on all plans.
For WP Engine, you can get support via:
Live chat and ticket on all plans.
Phone support on the Professional plan and above.
SiteGround gives all plans access to chat, phone, and ticket support (though they've started making it hard to find the phone number)
In terms of quality of support, both of these hosts are two of the top-rated hosts around, so you likely won't be disappointed with either.
In CodeinWP's hosting survey of 800+ hosting users, they asked respondents to rate two aspects of a host's support – overall support and WordPress-specific support.
Out of all the hosts, WP Engine ranked second and SiteGround ranked third:
| | | |
| --- | --- | --- |
|   | Overall support | WordPress-specific support |
| WP Engine | 4.7 | 4.7 |
| SiteGround | 4.7 | 4.5 |
Both scores are out of five.
Curious about which host ranked first? It was Kinsta, which scored 4.9 in both categories.
💰 Pricing
In the past, SiteGround was a lot cheaper than WP Engine, especially if you needed to host multiple websites. That's still true in 2021, but the difference is a lot less than it used to be for two reasons:
SiteGround has increased its prices twice since 2018, whereas WP Engine has actually gotten a little cheaper.
SiteGround no longer offers unlimited websites on its shared plans (for new customers), so you can longer benefit in that way.
When comparing pricing, one important consideration is promotional prices. SiteGround gives you a heavily discounted price on your first year but then increases it to full price after that (which is ~2.5X the promo price, which can surprise some people).
WP Engine does not use this strategy – the price you see on the pricing page is always what you pay (though you can sometimes find WP Engine coupons to save some money that way).
SiteGround only offers three managed WordPress plans – make sure to pay attention to the "Discounted from…" number as this is what you'll pay after the first year:
Due to some pricing changes in early 2021, WP Engine now offers four different "types" of managed WordPress hosting, each of which has four pricing tiers:
Managed Hosting – this is the "default" hosting product that WP Engine has always offered.
Managed Hosting Plus – this adds AI-powered safe plugin updates with automatic rollbacks if the AI detects an issue.
Secure Hosting – this adds DDoS protection and a web application firewall (WAF).
eCommerce Hosting – this is dedicated hosting for WooCommerce, which includes some nice features like Elasticsearch.
Most people will be fine with the "default" hosting – you can see the month-to-month prices below (you get two months free if you pay annually):
WP Engine and SiteGround Apply Visit Limits Differently
If you look at the pricing plans above, you can see that both SiteGround and WP Engine show monthly visits on their pricing plans. These are very different limits, though, which is important to understand:
At SiteGround, this number is just an estimated visit count based on your hosting's other resources. If you use smart caching, your plan can usually accommodate more visitors, and there's no penalty for exceeding your visit limit (as long as you don't exceed the other limits, like CPU seconds).
At WP Engine, the visit number is an actual billing metric. If you exceed your plan's visit limits, WP Engine won't cut off your site, but they will charge you an extra $2 per 1,000 visits over your limit. 
🤔 SiteGround vs WP Engine: Which One Should You Choose?
To choose between SiteGround vs WP Engine, I'd go back to what I set up in the introduction:
WP Engine is the best option if you want the absolute best performance and features and you're willing to pay for it.
SiteGround is the best option if you're looking to keep costs down but you still want quality hosting. SiteGround is still miles above other shared WordPress hosting providers – they just don't quite match WP Engine.
If you're just getting started with WordPress, SiteGround offers better value at the beginning because you still get very good hosting for an affordable price. So if you're just launching a blog, portfolio website, brochure website, etc. then I would recommend starting with SiteGround. 
You can learn more in our SiteGround review.
On the other hand, if you have an established website where performance and reliability are key, that's where WP Engine might make more sense. I'd also recommend WP Engine for more complex sites, such as eCommerce stores or membership sites as you'll get better performance. For eCommerce stores, WP Engine's eCommerce plans also build in useful features like Elasticsearch.
You can learn more in our WP Engine review.
Other Hosts Might Be Even Better
Of course, WP Engine and SiteGround aren't the only two good WordPress hosts out there, and you might prefer a different host depending on your situation. So let's run through a few scenarios in which an alternative host might be better…
First off, if you want the "premium" managed WordPress experience that WP Engine offers, you might be even better off with Kinsta. While WP Engine is a great host, we think Kinsta is even better – you can learn more in our WP Engine vs Kinsta comparison.
On the other hand, if you're on a really tight budget, you can find cheaper hosts than SiteGound. This is especially true if you need to host lots of low-traffic sites, as you might be better off with a host that offers unlimited hosting now that SiteGround applies site limits. For this situation, GreenGeeks can be a good alternative or DreamHost if you want cheap month-to-month billing. Neither is quite as good as SiteGround, but they are a lot cheaper. 
Or, for more advanced users, Cloudways can be a good option, though it's a bit too complicated for beginners. You can also check out some other cheap WordPress hosting providers.
Finally, for a full account of all the best options, check out our full roundup of the best WordPress hosting.
And for some tips on choosing the right host, you can read our guide to picking WordPress hosting.
Still have any questions about choosing between WP Engine vs SiteGround? Give us a shout in the comments!
---