Choosing the Right Hosting for You: Honest WordPress Hosting Recommendations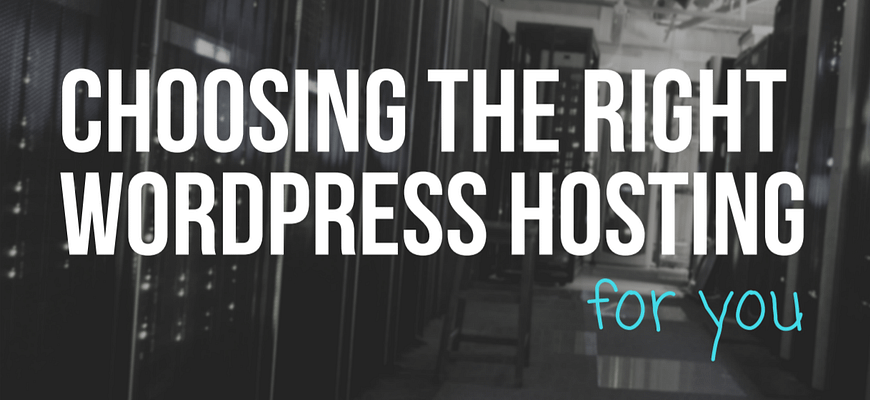 In WordPress hosting, there are definitely right choices—and wrong ones. This article is a quick-but-thorough guide on how to choose the right WordPress hosting for your project. It's structured into five key topics to make the right hosting choice: Brand, Type, Speed, Support, and Price.
Enjoy, and have fun choosing the right WordPress hosting for you!
5 Key Considerations for Choosing the Right WordPress Hosting for You
You should understand the basic elements that define a host's value and performance. Read on for a bite-sized education on five crucial hosting topics.
1. Brand
Knowing the few companies you must avoid is the first step toward choosing the right WordPress hosting.
We're going to start with some bracing honesty: naming names in the hosting industry. The truth is that knowing which WordPress hosting companies to consider—and, especially, the few companies you must absolutely avoid—is the single most important step toward making a good hosting decision. If you're not warned, those low-performing companies' enormous marketing budgets will draw you in.
The World's Worst Host is EIG (HostGator, Bluehost, HostMonster, A Small Orange)
Endurance International Group (EIG) is an enormous holding company that owns dozens of hosting brands. If you take away only one thing from this article, it should be to avoid any and all hosting owned by EIG.
EIG buys good hosting brands and makes them bad. Since buyer perceptions change slowly and customers are reluctant to switch hosting, EIG can make huge profits doing this, by cramming its servers full of accounts while slashing infrastructure and quality.
It's awful to see what EIG has done to once-good brands like Bluehost and A Small Orange, and every WordPress hosting comparison from the past five years that relies on honest information backs that up. Never, ever host your site with an EIG brand.
Thoughts on GoDaddy (GoDaddy, Media Temple)
GoDaddy is the thousand-pound gorilla of web hosting. You've probably hosted a site with them at some point, even if it was a Smash Mouth fan site back in 2003. So are they good? They're okay, but we recommend you look elsewhere.
GoDaddy is basically an enormous host that is cheap but isn't especially good. Whether the product is GoDaddy's cheap shared hosting or its slightly more expensive managed WordPress hosting, it's on the slow side, is sometimes buggy as you get lost in the shuffle of its thousands of servers and millions of customers, has adequate but not stellar tech support, and so on.
GoDaddy is making a sincere effort, and they're not the kind of run-for-the-hills bad that EIG is. Still, the truth is that there's no situation in which it's recommended WordPress hosting in my book (the same with Media Temple, which it bought a few years ago), given the better choices out there.
2. Hosting Type
To find the right web hosting for your project, it's very important to know: What type of hosting does the project need? For WordPress projects, the hosting options basically break down into three classes:
Shared WordPress Hosting
Managed WordPress Hosting
Dedicated and Virtual (VPS) Hosting
Let's look at the strengths and limitations of each type of hosting for WordPress.
Shared Hosting
With shared hosting, you're buying space on an enormous web server that also hosts hundreds of other sites. Its benefits are that it's generally cheap (usually $5 to $30) a month, and simple to use with cPanel and other standard tools. Its drawbacks are that it can be relatively slow, especially if neighboring sites on the same server experience traffic spikes, and tends to make relatively few server resources available to any one customer.
Our top recommendation for shared hosting is SiteGround. A true partner in the WordPress community, SiteGround gets almost everything about shared hosting right and very little wrong.
Managed Hosting
Managed WordPress hosts offer servers that are optimized for WordPress's specific way of working. The benefits of managed hosting are that it's fast thanks to those server optimizations, its support techs are generally WordPress experts, and it comes with bundled features like auto-updates, automatic backups, and staging sites. Its drawbacks are that it's more expensive than shared hosting, with costs that ramp up quickly as your traffic grows, and that it gives you little control over the server itself.
Our top recommendation for managed hosting is Kinsta: the most-loved managed WordPress host on the market today.
VPS or Dedicated Hosting
Dedicated and virtual hosting give you either an entire server to yourself, or a virtual private server (VPS), a partition on a larger server. In either case, you typically get more server resources than with most shared hosting plans. The benefits of these forms of hosting are that they're generally fast and able to handle lots of traffic, and you get full access to the server. The drawback is you'll need a strong understanding of server administration. (In other words, if you're unsure what "Unix" or "SSH" are, this is unlikely to be best for you.)
Our top recommendation for dedicated and virtual hosting is Cloudways: their "cloud" model basically makes them resellers for other VPS providers like Digital Ocean, simplifying your setup and management experience greatly.
3. Speed
Lots of factors impact how fast your website loads for your visitors, but none is more important than the quality of your hosting: because site speed begins with how quickly or slowly your server responds to requests for information. Your quest for site speed should begin with finding the fastest WordPress hosting that works for your budget and other goals.
What Determines Server Speed
How fast a given server will be varies in lots of ways. In technical terms, solid-state drives (SSDs, also called Flash storage) are generally faster than spinning-metal hard drives (HDDs), and Nginx is faster server software than Apache. It also helps if your host has its own WordPress-optimized object caching layer available, to replace the slightly clunkier caching you'd get from a caching plugin.
More than these considerations, your server will be fast or slow depending on how many separate accounts it's hosting in addition to yours, which in turn determines how many of its resources you get access to. In broad terms, it's generally the case that you get what you pay for: more expensive hosting gives you more server resources to work with.
And so, as we covered above:
Managed WordPress hosting will generally be both more expensive and faster than shared hosting, and
A dedicated server will be faster and more expensive still (and the fastest WordPress hosting overall).
There's More to Site Speed than Server Speed
While site speed does depend heavily on server speed, there's lots more to the story. You could have the world's best hosting plan, but still have a super-slow site due to giant images, inefficient database queries, densely layered JavaScript files, and so on.
The overall message is twofold. First, don't go with a hosting plan that is known to be slow—that means the cheapest plans with the worst shared hosts. Second, don't overspend on hosting as a way to fix a slow site. That's very common, and it means a lot of wasted money without a real fix. Talk to a qualified developer to find out why your site's not performing as you want.
4. Support
Support is the human side of web hosting, and it's hard to overstate how important good WordPress hosting support can be to your quality of life. Here's what to think about in choosing a WordPress host with good support.
Phone Support: Wait Times
For phone support, the first question is wait times. Almost all large hosts are now decent at this: the bad old days of 45-minute hold times are largely over. However, there's a big difference between a 10-minute hold time and a 10-second hold time (which SiteGround, in particular, reliably offers) when you've just launched a product to your mailing list and your site's suddenly down.
Phone Support: Quality
Once you're on the phone with a human, the quality of the help you'll get can vary widely. The best support teams (WP Engine and SiteGround consistently stand out) are friendly, professional, and expert. Their help is genuine, no-strings-attached, and it gets to the root of the problem the first time around.
The lower-quality large hosting companies (HostGator, Bluehost, GoDaddy) also have well-intentioned support techs, who are mostly competent. However, they're stuck supporting a low-quality product for a huge mega-company, and most customers they deal with are stressed-out and confused, since savvier customers buy from higher-quality hosts. This overall environment definitely impacts how they'll approach your own problem when you call in.
One specific thing to watch out for: bad hosts often see support calls as an opportunity to sell add-on products to gullible customers. Your site's incredibly slow, like homepage-loads-in-55-seconds slow? Who knows what's wrong, but you should definitely get our Site Speed Booster for $49.99 a year. This is a major red flag.
Text Support
There's also text support, meaning both live chat and support tickets. The same dynamics apply here: good hosts get to the root of your problem, bad hosts don't.
Support is Best When Rarely Needed
Lastly, a more general point: bad WordPress hosts make you use their support more. They're just trying to shovel as many customers onto their servers as they can, so quality and reliability are secondary—meaning that you'll see downtime and outages, unexplained slowdowns, tools that don't work as they should, and so on. Then you call in and get bad help, compounding the problem. Good hosts work properly, so you'll rarely need to call in—and they're there for you when you need help with something.
5. Price
So far, we've explained how hosting type, server speed, and support are all key considerations in WordPress hosting. Now let's talk about something you already know is important: price.
As we mentioned in the site speed section, it is usually true that you'll get, approximately, what you pay for. One host's $30 product may be better or worse than another's, but you will definitely have a vastly different experience with $3, $30, and $300 hosting, no matter who you're buying it from.
How Much Should WordPress Hosting Cost? Some Rules of Thumb
So how much should you be paying for hosting, given your specific site? I'll give you a few general rules of thumb. I make no special guarantee that this advice will be perfect for you, but you may find it helpful.
Don't Buy the Cheapest Hosting You Can Find
Cheap WordPress hosting can be great, but never buy the cheapest hosting plan you can find. Those plans are sold by companies that market themselves like crazy (that's why you found them first) and then shovel customers onto overloaded servers (that's why they're the cheapest). The difference between $3 HostGator hosting and $10 hosting from a decent host can save you hours of frustration—and hundreds of dollars in missed sales, useless add-on products, and developer support—every single year.
Expect to Pay Around $1 per 1,000 Site Visits
Next, here's a rule that you can really put to use: you should pay about $1 for every 1,000 visits to your site. If your site gets 1,000 visits a day (30,000 per month), you should be paying about $30 per month for your hosting. If your site gets 100 visits a day (3,000 per month), you could pay $3 a month, except that I never recommend spending less than around $7—see below.
Understand WordPress Hosting Price Breakpoints
Below are a few breakpoints in WordPress hosting price. Just like $100 and $1,200 price tags each mean something for a new bicycle—and there are almost no $20 bicycles—hosting clusters around specific prices, and these prices "mean" different things.
Less than $3 per month: Marketing gimmick.
$3 to $6 per month: Bad hosting, even from a normally good host. Don't buy it.
$7 to $10 per month: Decent shared hosting if the host itself is good. This is also the introductory price for GoDaddy's managed hosting, which isn't terrible although GoDaddy's not great in general. Hosting with Digital Ocean in this price range is also a good option for low-traffic sites if you know how to set it up.
$10 to $20 per month: Pretty good shared hosting.
$30 per month: the default price for managed WordPress hosting, where many managed WordPress hosts (led by WP Engine) have priced their basic tier. It's also the price for SiteGround's very good top tier of shared hosting.
$40-$100 per month: more expensive managed WordPress hosting, and cheap dedicated and VPS plans.
More than $100 per month: dedicated and VPS hosting for large sites.
Read the Fine Print
Lastly, a word of advice: make sure you understand exactly how much your hosting costs both now and in the future, as many hosts offer discounted sign-up rates that expire after a fixed period. While SiteGround is our favorite shared host for WordPress overall, its sign-up discounts are particularly crazy: for example, its middle shared tier starts at $5.95 per month, and jumps to $19.95 per month on renewal.
Summing Up: Our WordPress Hosting Recommendations
You now know a lot more about web hosting in general, and you're much better equipped to choose WordPress hosting that's best suited for your project.
Below, we offer you our own WordPress hosting recommendations. Use your newfound hosting knowledge to find the right plan for you, and happy hosting!
---