"Blogging Tips"… With A Twist: Introducing BlogBettr
Ever since I started blogging, nearly four years ago now, I've been fascinated with tracking analytics, tweaking copy and working out how changing little things impacts the "success" of that post.
Here on WPShout I've started making little changes here and there and through posts like Effective Landing Pages and my last post here I've started to share those techniques, tips and tricks I've picked up along the way.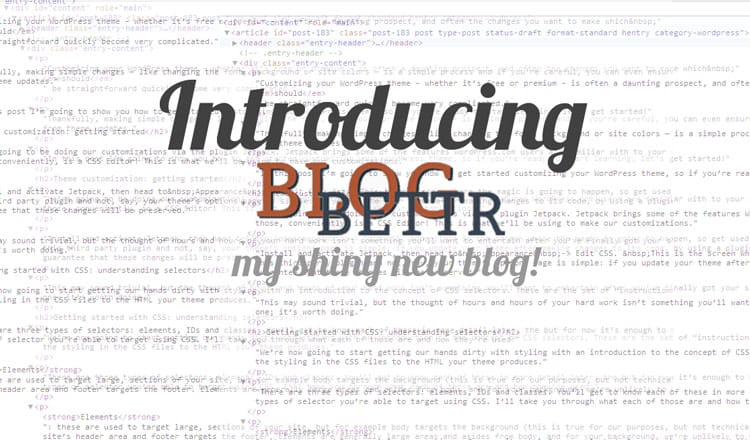 It's clear, though, from the analytics I've been tracking so religiously, that not everyone's too interested in these fascinating discoveries I'm making.
This is entirely understandable; everyone knows you don't make a successful blog by mixing niches and topics and you, dear reader, follow WPShout because you're interested in WordPress and not because you're interested in minor analytical breakthroughs.
The time has come, then, for me to branch out, widen my horizons! My recent attempts to mould WPShout's content towards the-science-of-blogging haven't really worked and it makes sense to split this content onto a new site and let WPShout be properly about WordPress.
Introducing BlogBettr
I'm very excited, then, to announce the launch of BlogBettr!
It'd be easy to put the site in the "blogging tips" niche, but that'd be over-simplifying it; whilst — yes — the site will help you make your blog better, a lot of the content I've got drafted is about taking a scientific and analytical approach to copywriting and marketing and then applying that to a blogging context.
That all sounds like a mouthful, but trust me — it'll make sense when you see the content.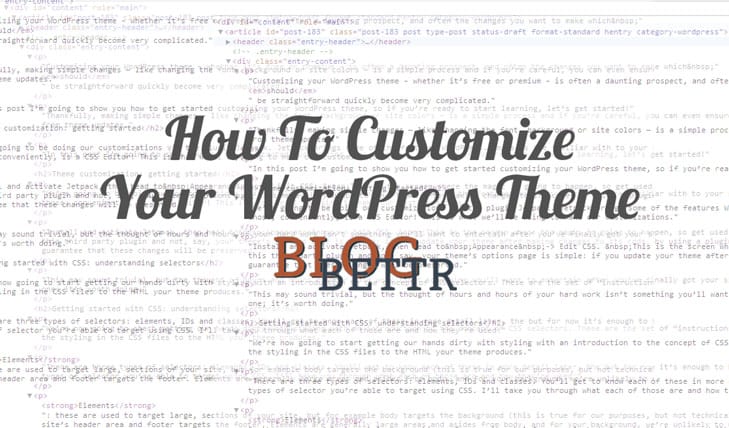 The first post on BlogBettr is a great one: How To Customize Your WordPress Theme.
It's the very basics, but (hopefully) it's going to help quite a few people and it allows me to keep a clear distinction between my content there and my content here; WPShout is super-cool WordPress stuff and when BlogBettr covers WordPress, it won't assume any prior knowledge.
Coming soon!
That's my new site, then! I'd appreciate it if you checked it out. If it's not your cup of tea, well, that's why I created a new site so I can carry on posting WordPress related stuff here.
I've got some great stuff lined up for WPShout over the next couple of weeks, including some screencasts, so look out for those in the near future.
You might also want to check out my new personal blog, sevenironcows.com, which I'm going to be updating at least once a week during 2013. Alternatively, just follow me on Twitter and get updates about all my crazy goings-on. See you around, folks 🙂
---