Top WordPress Hosting for Personal Websites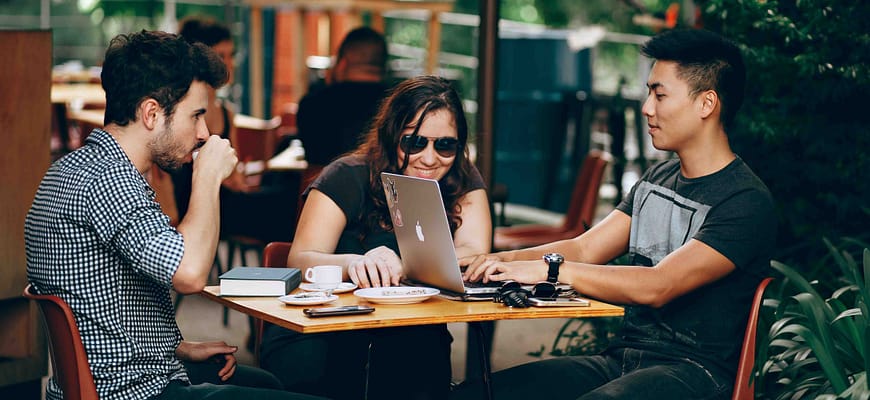 Both the traffic demands and the technology used to host personal websites differ. As you might guess from our site title, we mostly offer advice on WordPress specifically. If you're newly looking into a personal website on WordPress, you're in the right space. If you're in a hurry, here's my twelve-second answer for "what's the best WordPress web hosting for a personal website":
Buy a GrowBig plan from SiteGround. You'll love it!
Got a bit more time? In the rest of this article we'll cover both why WordPress is usually the right choice, and how to choose among your overwhelming host of WordPress hosting options for your personal website.
BTW: If you're a nerd who will comment condescendingly about why "static site generators" are the one true way you may want to leave now. I think those are great for nerds like me, but they are definitely not the best solution for non-technical people. They offer cheap personal website hosting, sure, but they also have an unbelievably steep learning curve, with inscrutable-to-tech-people failure cases being common. They just aren't right for most people.
An Overview of Personal Website Hosting
In short, I'm considering a "personal website" to be any site that is made to represent or primarily serve a single author or small team. I'd differentiate that use case a little from either "portfolio sites" or "a newsroom's CMS." We'll get to both of those definitions a bit more in a second. We'll also touch on what Squarespace, Wix, etc do and why they're kind of nicer than WordPress for some people wanting a cheap personal website.
Why Use WordPress to Power Your Personal Website?
WordPress is by far the most popular content-management system (or CMS) on the internet. The commonly cited figure is that WordPress is on 1/3 of all the domain on the internet, doing at least a small marketing site, and often running the show. That's a lot of users!
What do WordPress user's love about it?
A huge plugin ecosystem where install a small "app" plugin will change and empower huge differences to your site.
A wide array of both paid and free WordPress themes that you can use to quickly change your site's look and feel in a few clicks.
A supportive ecosystem of Meetups, conferences, and online education (like us) to help you get the most out of the tool.
An open-source ethos that leaves you in nearly full control of your data and web presence.
Those are the big four (numbered for convenience, not priority) I think of, as a happy user of WordPress for a dozen years. All of that power is real and important. And especially if you want WordPress's old classic, "a blog" for your personal website, you can't really go wrong with it.
Where WordPress still needs work is what we call "page-building." This is generally what people want when they make a portfolio or showcase site, either for themselves or a brand. Here is where even the best cheap personal website hosting for WordPress may make you feel disappointed. We love Beaver Builder, a paid WordPress plugin for page-building, but it's not as intuitive or powerful as some people find dedicated page-building site-builder tools like Squarespace or Wix.
When to Use Squarespace, Etc. Instead of WordPress
The biggest limitations of WordPress are around ease of use. To get a WordPress site, you kind of have to wrap your head around a simple but profound question: "What is WordPress hosting?" Answering that is a requirement in addition to just understanding the interface and interactions of WordPress.
If you're struggling with that, the value proposition of website builders like Wix, Squarespace (our favorite), Weebly, or a dozen other tools is great. They offer #2 from the WordPress quality list (easy control of look and feel), but they also offer a more integrated experience of getting a site, because they give the hosting for your site, and control the tool that runs it. (WordPress, on the other hand, is built by a team who do not sell website hosting directly.)
I think Squarespace's big advantages over WordPress for personal sites is that…
It's only one thing to learn: Squarespace. So there's a lot less complexity for most people.
It's often cheaper up-front, especially than hiring a professional to help you build out a WordPress site. Or even than buying a premium WordPress theme or plugin.
It's powerful page-building experiences are pre-installed and well-integrated. In WordPress those often feel like separate things.
Factors to Consider when Evaluating Personal Website Hosting Options
So there are real strengths to consider. Squarespace is great at those things, but lacks a lot of the power of WordPress for personal websites. In general, if you've not already gone to try Squarespace (I earnestly think you should if it sounds interesting to you), you're probably sticking with me to think about where to buy hosting for your personal WordPress site. So let's go over the basics of how we here at WPShout think about the best web host for personal websites.
Good Support Matters More Than You Think For Personal Site Hosting
Especially with regard to people seeking cheap personal website hosting, I think that it's so important to have good support from your hosting company. It's not the case that you'll definitely need to use your web hosting support, but especially if this is your first experience of WordPress, you probably will. If that's you, you'll want support from people who:
Respond quickly on the phone or via chat
Are knowledgeable and useful for both hosting (web server) issues, and WordPress (web application)
Solve your problem!
We think this quality is way, way more important than saving a few dollars a month. We're happy to help you get the best deal you can on WordPress hosting, but we've had lots of experience, both personally and on behalf of our web development clients. That experience leads up to think that GoDaddy, Bluehost, and other large hosts who are renowned for being slow at support will not give you a good experience of WordPress.
Performance is Overrated for Personal Website Hosting
I recently talked with a web development client who had over-prepared for the hordes of visitors he was confident his site would get. He'd bought a complex hosting infrastructure because he wanted to be ready for torrents of traffic that his now three-year-old business has simply never received. And he's paying for it in complexity of his infrastructure, and also in his too-high monthly hosting bill.
It's not the case that server-performance or uptime are irrelevant for WordPress personal sites. It's actually still an important consideration. But I'd urge you to think realistically about why and how the personal web hosting you're shopping for will be used.
Price Does Matter on WordPress Hosting for Personal Use
Those things said, let's be honest: we want cheap personal website hosting. Especially for my personal sites, it's often more of a hobby than a business. So the amount I'm paying every month to host that page is a big factor. Because I don't think it sees torrents of traffic (and Google Analytics confirms that), I don't worry that that site is on a slightly-worse uptime account than I could have it on. Because keeping it on that cheaper hosting saves me money every month.
It's a tough balance to strike. As someone who has seen people frustrated, annoyed, or losing valuable work because of bad hosting experiences, I want to give you the highest-quality recommendation I can. But as someone who also knows that money, well, costs something, I can't happily point you to $40/month hosting.
So, What's the Best Web Host for a Personal Website?
What WordPress hosting is best is a topic we cover at length here:
But rather than just send you there (it's a great article from my business partner, Fred), I do want to give you some customized recommendations for your personal website hosting needs. But, don't be surprised that they overlap a lot with Fred's recommendations in that article.
SiteGround: For Shared WordPress Hosting
First and foremost, I think that you'll want to consider shared hosting. A shared host supports you to register your domain name, example.com, but also provide you with your server. That saves you a little complexity, and it also makes it very affordable for you to do email for something like [email protected]. This is something that WordPress-focused hosts (like my next recommendation, or WP Engine, don't do).
SiteGround is our favorite shared hosting company. By leaps-and-bounds. They're just good. Their support is responsive and knowledgeable and their server speed and technology is impressive. If you're going to buy directly, I'll tell you to get the SiteGround GrowBig plan. It's $5.95/month to start (renewing at $20), and works super well for my on my hope projects like Low-Key Coffee Snobs.
For more details about picking the right SiteGround plan tier, here's our full guide:
Which is the Best SiteGround Plan? The WordPress Shared Hosting Comparison
Flywheel: For Managed WordPress Hosting
For WordPress-specific hosting, which again won't offer you email or domain management services, I like Flywheel best. I have a few friends who've just jumped to them from WP Engine (my second most-good option for you), and are quite quite happy. Flywheel is slightly smaller company, but I've heard nothing but good things about them. And their plans are notably cheaper than WP Engine's.
Other Great Options for Personal Website Hosting
Like I said, check out our broader guide to the best WordPress hosting if you don't like either of those above recommendations for my best personal website hosting recommendations. My quick scatter-shot second thoughts are:
WP Engine, who I've mentioned a few times. They're like Flywheel, but bigger and a little pricier.
Kinsta, a smaller and more performance-oriented company we hear great things about.
Cloudways, a slightly-nerdier option. I wouldn't pick them if you've never heard of "a VPS" (virtual private server). But if you have, I've heard great things.
The Best Web Host for a Personal Website = Best for YOU
So, what's the best web host for personal websites? As you may have picked up so far, I think it varies. There's isn't some single silver bullet that I know will serve everyone's needs perfectly. The need I had for personal website hosting when I was 19 is way different from what I need today. And those needs are also quite different from the personal WordPress website hosting needs of someone like Steven King or Beyonce.
As I said at the outset, if you demand the answer of me, it's a SiteGround GrowBig plan. It's what I bought myself last year when doing the same search that you are now. But it's not a perfect fit for everyone.
And what applies to advice about all WordPress hosting applies just as much to personal websites. You know best what your web hosting needs are, so your best bet is to order your preferences and shop on those features. And steer clear of sham WordPress hosting recommendations, which are far too common. Good luck out there!
---