Why WordPress?
Nearly two years ago now, I asked a number of members of the WordPress community why they used WordPress. Over those last two years WordPress has changed vastly and thus it's time to update that post with the reasons I still use WordPress in 2011.
1. The themes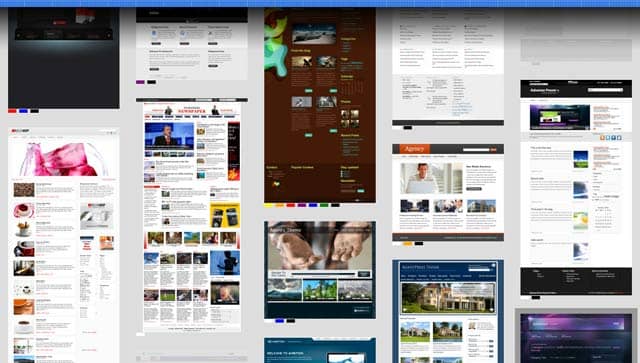 Nodoubt you've heard about WordPress' free and premium themes. These are undoubtedly one of the main attractions to WordPress and certainly the reason many people use it over other CMSes.
If you're after free WordPress themes, the likes of Smashing Magazine are the places to look. Be wary of downloading themes from sites which exist solely to link to batches of themes as they often sneak in their own backlinks, using encrypted PHP to do so. Stick to places like the WordPress Theme Directory and roundups from reputable sites such as Smashing Magazine.
However, a huge market has sprung up around paid WordPress themes and you can get some exquisitely designed themes for $50 or so. Even if you don't want an out-of-the-box theme, you can still use one of the many frameworks available to build your site around, thus saving time (and money!).
My personal recommendation is WooThemes. WPShout runs the WooFramework, something I'd thoroughly recommend. WooThemes have over 100 paid and free themes and their monthly subscription is great value, so you should definitely check them out.
2. The hosting
WordPress is supported by virtually all hosts, but some are vastly better than others. On WPShout I recently conducted an independent survey to find the best WordPress hosts; I'd thoroughly recommend you check out the results in order to find out which host is best for you.
WPShout is hosted by WPWebHost, on their $7.95/month "Freedom Plan". Since I moved to WPWebHost, I've had fantastic customer service and as I'm on a commercial package, I can honestly recommend it as something well worth getting. They've even given me a discount code — WPSHOUT — which will give you 30% off the Freedom Plan.
3. The ease of use and flexibility
The chief reason remains its ease of use and flexibility. Whether I want to create a fancy portfolio, a simple e-Commerce site or a straightforward blog, WordPress is the easy option. The "famous five minute install" isn't really true anymore — it takes me about thirty seconds to install a new WordPress site with my host, but we'll come onto that later.
Developments such as custom post formats have meant WordPress is now much more than a blogging platform; it's now a fully fledged CMS.
When I want to do something that would be more complicated, the vast number of plugins can just be dropped into my setup and allow me to do just about anything I could think of. If the plugin you want doesn't exist, there's likely to be someone with the same problem as you and a solution on its way.
4. The speed
WordPress has the potential to run extremely quickly. WPShout loads in roughly one and a half seconds and there are a couple of little tricks I use. The chief "trick", if you can call it that, is to use W3 Total Cache. It's an absolutely brilliant plugin which caches your site, thus reducing the amount of "work" that has to be done each time somebody loads your site.
I've often heard accusations levelled at WordPress of the code being "bloated", but I've never seen anything to back this up nor have I seen this reflected in load times. WordPress can be slow if used irresponsibly, but a couple of simple steps and you'll be flying.
I've written a fair bit about making WordPress run quickly on Shout and I wrote a fairly comprehensive tutorial for Noupe on the subject. Good places to start, though are Faster WordPress and a nice overview How To Make Your WordPress Site Load Faster.
5. The community
None of the things I've mentioned thus far would exist without the wonderful WordPress community. They're the people who help you when you get stuck, make the free themes you use on your blog, develop the plugins you rely on and ultimately make the platform you use.
It's worth mentioning the license WordPress uses — the General Public License — which gives you immense freedom to do more or less anything you want.
One of the reasons I originally chose WordPress myself was because of the active community and it remains the single main reason why I continue to use WordPress; from a great community, all else flows.
---