Five WordPress Features We're Thankful For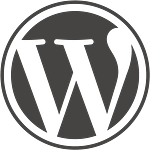 It's the week of Thanksgiving here in the USA, and that got us thinking about gratitude, and the things we're thankful for. One of them is WordPress. It's easy to take the software for granted, and skip straight to wishing that your social sharing plugin had a way to turn the Twitter bird upside down—or that TinyMCE didn't eat your HTML markup when you switched to "Visual"—but gratitude for what you do have is a really healthy thing. We thought we'd take a moment to remember what makes WordPress such an amazing tool in the first place.
If you're looking for the follow-up to "The Four Languages…", have no fear. We'll talk about the three core concepts you want to understand to really "get" WordPress themes next week. But this week, we're cataloging the five features we're most grateful for in WordPress.
A Comprehensible CMS
Any true beginner will tell you pretty bluntly that they don't really "get" WordPress. As people who've used it for a month, year, or decade, it can be hard to see, but it's really undeniable that WordPress isn't utterly obvious to a true beginner. Even something that I'd guess most readers take for granted, like what differentiates a post from a page isn't immediately clear to someone unfamiliar with that vocabulary.
That being said, WordPress is far better than most other content management systems on the market that has nearly its power. There are less-powerful and less-capable systems that are more comprehensible to a beginner, and there are those of comparable power that are even more baffling to beginners. But WordPress packs a ton of features into a package that a beginner can still get a handle on in reasonable time, and I'm so glad it exists.
Plugins & Themes
This is a two-fer. I tried writing them separately, but they're too related for it to have made sense. WordPress's themes and plugins are both great features that any CMS should have. It's not just that WordPress is a CMS, but that it's a popular and commonly used one that really makes the plugin and theme ecosystem so vital. There are really and truly thousands of themes and plugins, both free and paid. Most everything you'd possibly want to do someone has at least tried once.
The simple feature of themes and plugins is itself, kind of remarkable too. Not only can you plug a bunch of fun things into your site and completely change the things it can do or how it looks, you're generally pretty safe in talk doing that and knowing that your data and system is future-friendly. Surely you'll want to be a bit on the lookout for the menace of theme creep, but even that danger has waned a little this year. We're increasingly moving into a world where not only are there a ton of plugins and themes, but one in which there are ton of great plugins and themes for exactly the purpose you need them. It's a bright future.
Update ease
It was, truly, already pretty great how easy it was to update WordPress, plugins, and themes at the beginning of the year. As someone who remembers the days when the recommended way to update the WordPress install running on your server was to manually download the newest version, unzip it, and FTP it — except the wp-content directory — over the top of your running version of the site, the button based system we're now preparing to see become less common was a huge and welcome improvement.
The simple fact that we've been able to go into the WordPress dashboard and click a few buttons to update all the themes, plugins, and WordPress itself is awesome. We take it for granted, but very few other server-living software systems tell that simple an update story. It's a testament to WordPress's emphasis on stability and backward-compatibility that we can take that feature for granted.
And of course, this year, we took one further step. Now in most places, most of the time, you can count on WordPress to update itself without you even needing to click any buttons. This is a nice story for us users, but it's even better for security. We're talking about software that powers 20% of the internet, so patching critical security vulnerabilities silently and in the background is not just good for the people using WordPress (and complaining about their already great update system), but it should keep the internet at-large safer for the browsing public. It's easy to be thankful for that!
The Community
The WordPress community is full of kind, approachable people who you really should make an effort to meet. We're so grateful to be a part of it.
I've been using WordPress since 2007, but it wasn't until this year that I really stepped out and met people in the community. In the past, I've gotten huge benefits from the community, but never really did much more to participate than leave a few blog comments. But even at that level of involvement, I've benefitted greatly from the generosity of the community. So much of my learning, entertainment, and ability to earn a living through our consultancy, Press Up, has come because of the free work given away by the WordPress community as a whole.
This year, I've even attended a few WordCamps, which really are an incredible service to the community. They're an exceptional hybrid of technology conferences where you can learn so much, and a party with a diverse crowd of cool people hanging out. And compared to most other technology conferences, they're an absurd bargain too. You may not realize it, but the pittance you pay for a WordCamp is a less than a tenth of the admission price to many other conferences, and the event is pretty consistently a fun and informative time.
The WordCamp community is built up by thousands of volunteers who give, through their running WordCamps, local meetups, blogs on the topic, and business that give back, so much to the community. People give so much time and energy to the events and writing that you're really able to learn as much as you want about WordPress, and most of it is free (excepting the internet connection you'll need). The WordPress community is full of kind, approachable people who you really should make an effort to meet. We're so grateful to be a part of it.
As always, we'd love to hear from you. What are you grateful for, WordPress or not?
Image credit: dominiqs, arvindgrover
---