New Email Series: Seven Great WordPress Plugins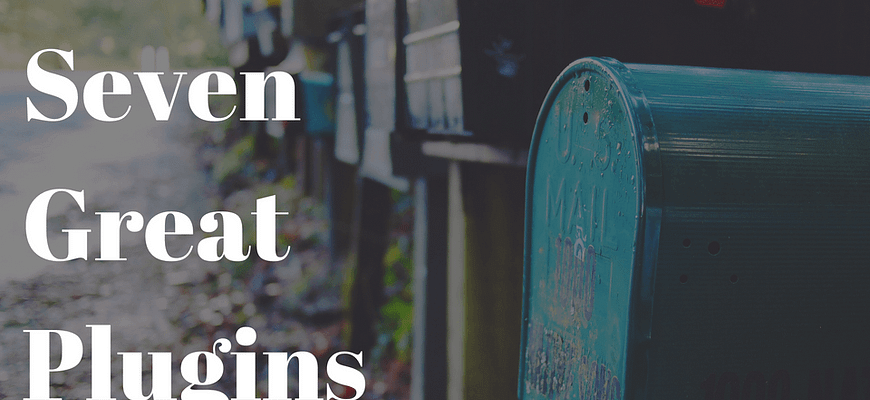 While I (David) was away on a recent trip, Fred put together a great free email series for our readers. It's a seven-day course profiling plugins that have had a major positive impact on his work as a WordPress developer.
We're putting it live today, and to celebrate, we're sharing the first recommendation right here. Here it is:
All-in-One WP Migration

In terms of hours of my life saved, All-In-One WP Migration is the world's best WordPress plugin. There's not a close second.

Migrating WordPress sites by hand is a huge pain. The standard way to do it requires, at minimum, laborious FTP file transfers across two hosting accounts; a full phpMyAdmin database export and import; and nerve-wracking, relatively complex database search-and-replaces across to rewrite old URL references. It takes an hour of full concentration, and even then something always breaks.

All-In-One WP Migration simplifies this entire process into a handful of button clicks. You "Export to File" and get a single massive .WPRESS file containing both your site's file system and its database. At the destination site, you "Import" that same file, and you get a perfectly migrated clone of your site, at the new domain name, with all URLs and permalinks written perfectly. Probably 85% of the time, that's all you have to do.

When things don't work perfectly—generally because of either bad hosting or super-complex sites with way too many plugins—you'll still have to know old-school debugging, and even old-school migration. But for most of your projects, you'll find that migration is simply solved.

And by the way, have you ever needed to quickly take a site backup? What is a backup, but a full site snapshot that's ready to "migrate" back on top of any unwanted changes to the site? Food for thought.

One constraint that is worth mentioning is the free plugin's total site size limit of 512MB. If you do hit this constraint, our best advice is to pay the $69 for the Unlimited Extension (which removes the cap), so that Yani (the plugin's developer) can keep basically saving lives.

To learn the basics of using All-In-One WP Migration, check out our Quick Guide on the topic:

Read: How to Migrate your Site to a New Host with All-in-One WP Migration
We hope that gives you sense of what to expect. Most of the plugins we highlight are completely free, two (including AI1WPM above) are free with a premium tier, and one is paid. Want to see the whole list? Sign up for the course right here:
A few housekeeping items:
Why is this an email series?
Recommending seven things in one article is a lot! We think that telling you about one plugin per day will give you more space to think about and start to play with the plugin each email describes. We also love staying in touch by email. 🙂
I love this idea. Can I have more?
We're working on that. One of our biggest goals is helping you be better at your job, both through free offerings like this and through our paid courses and products.
I recently conducted a series of around 20 interviews with readers on our email list to get a better sense of what they're working on and struggling with. We're working on a few more email series, and we're also working on mechanisms to ensure that if you're on our email list you're aware of and offered all the great free content we've got here on WPShout.
Cheers!
---