How to Log In To Your WordPress Site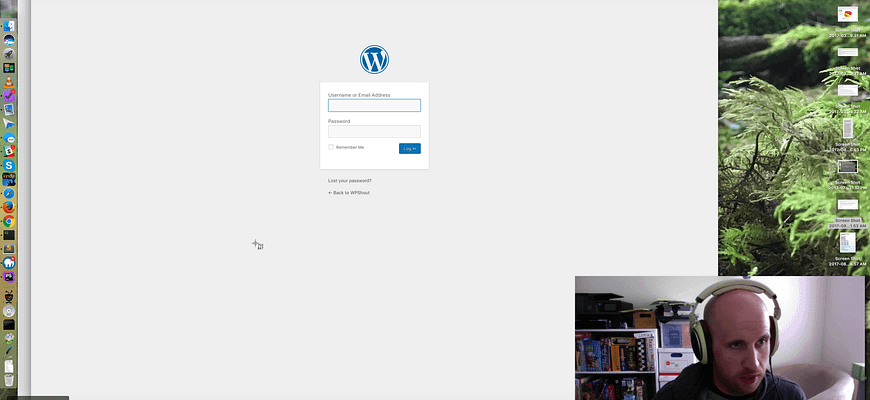 Logging in to WordPress is pretty fundamental to the whole editing experience. But I've always found it a little confusing and complicated, if I'm honest. I've been at this so long that I now have an easy time finding the log in page on any WordPress site. But if you're struggling to log into your WordPress site, there are really three different ways to get to it. I cover them all in the video:
And if text is more your speed…
How to Find The WordPress Login Page
There are essentially three paths, all of which will (almost) always lead you to a log in form for WordPress. In all examples, I've used example.com as the root URL or the WordPress site. You'll change that to your own WordPress site URL.
Go to example.com/wp-login.php. This is final URL that all these methods get you to. A very small minority of sites will have re-located this page, but on more than 90% of WordPress sites, it'll be right there.
Go to example.com/wp-admin. This is by far the most popular method. It'll take you to the login screen, and then you'll be able to view the Dashboard immediate.
Go to example.com/admin. On the majority of WordPress sites the software is smart enough to know that when you go to this non-existent URL, you're looking for the admin area, and will forward you there.
There's a fourth option, that only works on some sites. If you've got the "Meta" widget in your sidebar (most new WordPress websites will):
Scroll to the "Meta" heading in the sidebar.
Click the "Log in" link.
How to Log In to WordPress
Most of you probably have a good handle on this, but for the sake of completeness (and maybe to pad my word count…) here's how to log in once you're on your WordPress log in page:
Put either your username or email address in the "Username or Email Address" field. Yep, either works. It's pretty slick.
Put your password in the "Password" field. If you don't think it's a strong password, I'll recommend that you go to "Users > Your Profile" after you're in to change it to something better.
If you'd like to need to log in less (in the browser you're currently using), check the box next to the words "Remember Me". (Don't do this on public or shared computers.)
Hit return, or press the "Log In" button.
---