How We Make Money Selling Premium WooCommerce Plugins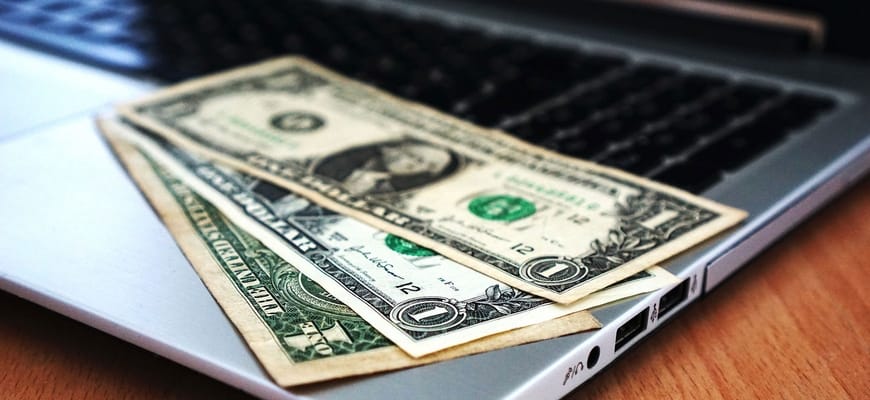 This is a guest article by Katie Keith, co-founder of UK WordPress agency Barn2 Media. We loved her story about how to make money with WordPress and her advice on moving full-time into plugin development, and we're happy to share what she's learned with you!
A lot of people have written about how competitive WordPress has become and how difficult it is to make money with WordPress from products such as themes and plugins. Others believe there's still plenty to be thankful for in WordPress.
This is the story of how I make money selling premium WooCommerce plugins. I'm going to talk about how my husband Andy and I have built a generous full-time living from plugin sales. I'll tell you how we got started, how we got our first sales, how we were able to quit client work, and how we grew the plugin business into what it is today.
I'll share my experiences and offer advice to any WordPress developers wishing to start making money from plugins, or who are already selling plugins but not finding the success they would like.
How We Got Started
Andy and I founded Barn2 Media back in late 2009. It started out as a service business, designing WordPress sites and developing custom plugins for individuals and companies locally and around the world.
Focusing most of our time on our plugin business made a huge difference, as it gave us the capacity to get the plugins to market much more quickly.
The client business was successful and we built up a good income within 2 years. But like many developers who build websites for clients, we dreamed of selling WordPress products instead of providing services for other people. This was always part of the business plan, and we experimented with a few minor side projects without success.
In early 2016, we decided to focus most of our time on selling WordPress and WooCommerce plugins. That's when everything changed. Prioritizing the plugins made a huge difference, as it gave us the capacity to get plugins to market much more quickly.
Launching Our First Plugins
I'd love to say that our plugins were the result of weeks of painstaking market research, supported by pre-launch marketing and solid evidence that they would sell. The truth is that we weren't nearly as scientific as this!
We started by launching 2 free plugins: Better Recent Comments and Posts Table with Search + Sort. Both of these were based on plugins we had developed for clients, and we figured that other people might want the same thing. The aim of the free plugins was to gain experience and start building our name as a plugin company.
The idea for our first premium plugin – WooCommerce Protected Categories – came from the official WooCommerce Ideas forum. We chose it because it was the most popular idea that hadn't already been developed by someone else!
I marketed our first plugin by publishing a couple of blog posts, without any further promotion or advertising. We were delighted when the sales started coming in after just a few days! We only had 8 sales in the first month, but it felt like we had passed the first hurdle. We just needed to build on this with more plugins and more marketing.
Building Traction and Growing Sales

Over the next few months, we continued to market our plugins and launched a couple more, all based on requests from our customers. By the end of 2016, we had 5 premium plugins. The bestsellers were all WooCommerce plugins.
The sales grew slowly but steadily. Within 6 months, we could afford to stop taking on new client projects. (As a financial safety net, we continued hosting and maintaining our existing clients' websites.)
Fast forward to 2018, and we sell over 250 plugins each month, with sales continuing to increase. The plugin business is still run entirely by Andy and myself. Andy is sole developer for all our plugins, while I focus on support and marketing.
Early Problems and Solutions
When we first started selling plugins, we encountered lots of challenges and made many mistakes. We had to solve all these problems in order to make money from WooCommerce plugins.
Where to Sell Your Plugins
One of the first major decisions to make was where to sell our plugins: should we build our own e-commerce site, or should we sell on a third party marketplace such as CodeCanyon?
There's no right answer to this question, but I firmly believe that selling directly on the Barn2 Media website was the best solution for us. We were selling niche plugins (more on this later), so it was easy to get the exposure we needed without having to pay huge commissions to a marketplace. We already had quite good SEO because we had been designing WordPress sites for 7 years and had built up good traffic and rankings, which would benefit the plugin sales.
However, if you're concerned that people will struggle to find your plugin, then you might benefit from the extra boost that a marketplace can bring you.
It's worth noting that the official WooCommerce marketplace will be re-opening to new developers later in 2018. I think this is a fantastic opportunity for giving your plugins the best possible start. It's definitely worth checking out when you're deciding how to sell your plugins.
The Burden of Plugin Support
Getting support right has been the single biggest challenge of starting a plugin business.
I know it sounds negative to call plugin support a "burden", but this is honestly how it felt in the early days.
In the first few months, it felt that the plugin business was doomed to failure because each sale came with at least one support request. When we calculated our hourly rate based on the cost of each plugin and the time spent responding to support requests, the plugins were less profitable than designing websites for clients!
Obviously that didn't achieve our objectives in switching to selling plugins.
Getting support right has been the single biggest challenge of starting a plugin business.
I'm a firm believer in delighting my customers and providing excellent support. Some plugin companies have a very negative, defensive attitude to support. This might reduce the support burden, but doesn't fit with my values and will lead to poor sales and poor reviews.
Instead, I've learned how to support our plugins in a way that puts customers first, while reducing the need for support. The overriding principle is that you should provide fantastic support, but only when it's unavoidable.
Top Tips on Reducing the Need for Plugin Support
This has been a vitally important problem for us to solve; here's how we've done it:
Build a searchable knowledge base with answers to common questions. Our knowledge base currently contains 171 articles, so this is a big task. However, it's quicker to publish an article that will help multiple customers, than to respond to the same question 10 times. We use the Heroic Knowledge Base plugin for this. They constantly add new features to improve their plugins, and I've recently worked with them to feed back on their new Gravity Forms integration which forces people to search the knowledge base before they can submit a support request.
Analyse and learn from every support request. Don't just plough through the support requests and try to get them out of the way as quickly as possible. See each one as an opportunity to stop someone else from asking the same question in future. Think about whether to expand your knowledge base, change something in your plugin, or something else that will fix the problem forever.
Put documentation where it's needed. Don't assume that customers will know where to find the documentation. I've seen so many plugin companies hide the documentation within their plugin files, as if anyone would look for it there! Instead, create onboarding emails that send setup instructions to the customer after purchase. Add tips and knowledgebase links to your plugin settings pages. Do whatever you can to help customers help themselves.
Improving support was essential to making our plugin business sustainable. This has allowed Andy and me to continue providing all the support in-house, which probably takes 2-3 hours per day between us. We have dramatically increased sales, while seeing only a small increase in the number of support requests. Maybe one day we'll have to take on support staff, but for now I'm happy with where we are.
How to Price Your WooCommerce Plugins
Another challenge was how much to charge for each plugin. We started small and charged $29 for each plugin. We quickly discovered that given the amount of plugin support we had to provide, it wasn't realistic to charge such a low amount.
If your plugin is unique then you don't need to race to the bottom with your prices.
We experimented with lowering and increasing prices, each time monitoring the impact on sales. We settled on a happy medium that achieved the most overall profit. Sales were higher when we sold the plugins more cheaply, but a higher price is more profitable overall. I'd rather sell 100 plugins a month for $100 than 200 plugins for $50 because while the overall revenue is the same, it's less work to support 100 customers.
If your plugin is unique then you don't need to race to the bottom with your prices. I'll share my advice on how to make your plugin unique later.
In his 2017 review, Pippin Williamson wrote, "Increasing our Easy Digital Downloads prices is one of the single best decisions we have ever made". I think that says it all.
Don't Just Get Paid Once!
While we're talking about pricing, it's worth mentioning that I definitely recommend a recurring revenue model for your plugins. For example, you might charge an annual fee for continued access to plugin updates and support.
Sure, some of your customers will resist this and cancel their subscription. That's fine – they can still use the plugin. But with major plugin companies like Easy Digital Downloads and WooCommerce.com leading the way on this, there's plenty of precedent for you to charge annually too.
In 2017, several prominent plugin companies stopped offering a renewal discount. This means that to keep your license key up to date, you must pay the full purchase price each year. These companies have since reported that dropping the renewal discount had little or no impact on sales.
It's well documented that your renewal rates will be higher with automatic subscriptions compared to manual renewals. We introduced automatic renewals in October 2016, so we've only started seeing the benefit for the last few months. We are now making several thousands of dollars per month from renewal payments alone, and this figure will keep growing. If you sell your plugins for a one-off fee, then you could be leaving a lot of money on the table.
Niche or Generic Plugins?
Like any new plugin company, we had to decide whether to develop niche plugins that might have a limited market, or generic plugins that had a big market but more competition.
Scott Bolinger wrote: "You can go after a niche, but WordPress is already a niche. A niche within a niche is a very small market."
I couldn't disagree more.
WordPress controls 29.6% of all websites. WooCommerce powers 42% of all e-commerce stores. These are HUGE numbers and mean that a niche within a niche can be a very big market.
This is supported by my own experience of selling WooCommerce plugins.
Our first plugin, WooCommerce Password Protected Categories, is almost the definition of niche! It started getting sales within a few days because it was the only plugin solving this problem. We quickly reached the top of Google for keywords such as 'woocommerce password protected categories', as no one else was competing in this area.
I was initially concerned that the market for such a niche plugin would be too small to make any real money. However, my fears were unfounded. There was so much demand that after a few months, we launched a companion plugin for people wanting to hide their entire shop – WooCommerce Private Store.
In the last 2 years, our WooCommerce protection plugins have generated over $62,000. And they're not even our most popular plugins! We managed this by finding a niche that we could dominate and succeed in.
Find Your Own Niche
By targeting niches within the WooCommerce market, we quickly gained a strong foothold for ourselves selling plugins. Sure, we can't compete with big players such as the official extensions at WooCommerce.com. But we don't need to. The cake is big enough for us to cut ourselves a large enough piece without going head-to-head with bigger companies.
We can't compete with big players such as the official extensions at WooCommerce.com. But we don't need to. The cake is big enough for everyone.
I'm not alone in finding success with niche WooCommerce plugins. If you read any list of popular WooCommerce plugins in 2018, you'll see that many of them are very specific and developed by small companies with no real competitors.
My advice to anyone wanting to make money from WooCommerce plugins: Find your own niche. Don't copy someone else, big or small. You'll earn more money from developing a plugin that offers a solution that isn't available elsewhere.
Google is your friend. If your plugin offers a unique solution, you'll quickly rise to the top of search results and get sales. You might be surprised at just how many people are searching for a solution to such a specific problem!
WooCommerce Offers Better Niches than WordPress
I know this is a sweeping generalisation, but I've found WooCommerce to be a much more lucrative niche than WordPress itself.
In my experience, people seem to lap up any plugin that adds extra functionality to WooCommerce, however specific it may be. The same doesn't necessarily apply to WordPress, and our least popular plugins focus on WordPress rather than WooCommerce. For example, WooCommerce Password Protected Categories has sold more than 10 times more than our generic category protection plugin, Password Protected Categories.
That's why I think that WooCommerce is ideal for finding your own unique niche.
Where to Find Ideas for WooCommerce Plugins
That brings us to the next question: Where to find ideas for niche WooCommerce plugins that will sell?
Use your experience of WooCommerce to be creative and find gaps in the market:
If you offer web design services, what are your clients asking for that they can't find anywhere else? Even if this isn't specific to WooCommerce, it may be appropriate for WooCommerce sites. For example, lots of people using our dynamic WordPress table plugin asked us for extra features for listing WooCommerce products in a table, such as add to cart buttons. This prompted us to develop WooCommerce Product Table, which is now our most successful plugin.
Do you use WooCommerce to sell your own plugins? Did you end up writing your own code to fill gaps in what was available? If so, then this might be the starting point for a plugin that will help other people too. Lots of successful plugins are borne from developers scratching their own itch.
Read the forums of popular themes and plugins, such as WooCommerce Ideas. Find out what features people are asking for, and develop the solution yourself. Quora is also good for this. We got the idea for our WooCommerce Password Protected Categories plugin on the WooCommerce Ideas forum.
Join WooCommerce-focussed Facebook Groups and use people's questions as a source of ideas. For example, I'm an active member of WooCommerce Expert Forum.
Keep it Small
A lot of developers contact me for feedback about their plugin ideas. I'm often surprised at how complex these ideas are! They often involve building complex systems on top of WooCommerce, such as a complete events booking plugin or learning management system.
That's fine if you have plenty of resources and a whole team of developers. But if you're small like us, then you're better off sticking with simpler plugin ideas.
A relatively small WooCommerce plugin can often bring you greater success than something more challenging. This is because it's realistic and achievable.
This is another reason why it's a good idea to sell niche plugins. They add a specific feature to WooCommerce, and they do it well. Your plugin needs to be helpful enough that people will pay for it, but it doesn't have to be a huge system in itself. This is a much better way to make money than trying to develop the next WooCommerce membership or events solution.
WooCommerce: The Perfect Opportunity to Make Money with WordPress Plugins
Our success proves that even very niche plugins can find a sizeable market and make significant money. You don't need to be a big company with lots of resources. You just need to be able to evolve, listen to your customers, and commit to making it work.
WooCommerce provides a fantastic opportunity to make money from selling plugins. Most industries are completely saturated and it's almost impossible to find ideas that haven't already been done.
WooCommerce has an enormous user-base, yet there are plenty of gaps that are crying out for new plugins to be developed. Do your research, work hard, and you too can make money from selling WooCommerce plugins. Hopefully this mix of how-to and success story can provide the inspiration you need.
---