What I'm Thankful For in WordPress: 2017 Edition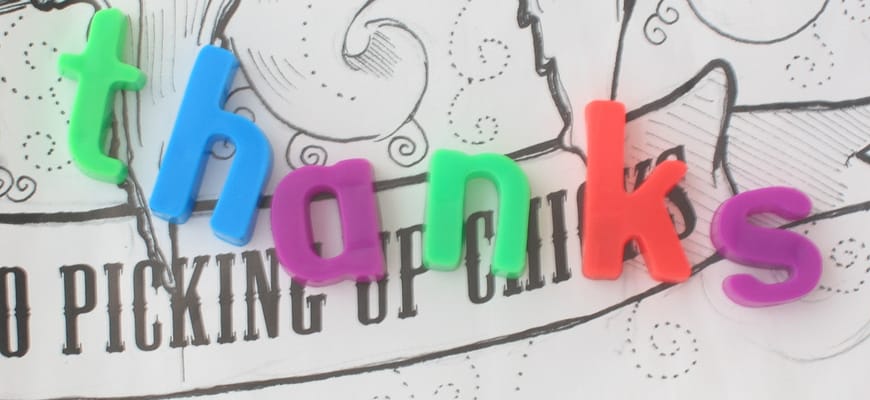 This year, it's felt like change is in the air. The WordPress landscape seems to be shifting at the small-to-medium client level, with ever-stronger competitors driving attempted innovation within WordPress, while some giant players (huge hosting companies, "everything" themes) continue to gobble up huge numbers of the worst-informed customers and the rest of the marketplace starts to crunch.
In this slightly unsteady-feeling environment, there's a lot to be thankful for—including the change itself. So in honor of Thanksgiving, here's my WordPress thankful list for 2017. In no particular order:
SiteGround
I would not like WordPress without SiteGround.
I'm just going to come out and say it: I would not like WordPress without SiteGround. (I am not being paid or in any way prompted to write this—although if you do want SiteGround hosting, here's an affiliate link.)
SiteGround makes WordPress actually work. It's not infernally slow, nothing breaks that you didn't break yourself, there's no downtime, the user interfaces aren't deliberately confusing or manipulative, it's not constantly upselling you to a "support package" or a "security package" or whatever when you go looking for the features that hosting should have in the first place, and so on.
And SiteGround stays good year after year. You don't have to be embarrassed every three years when, after you've recommended today's hottest host to all your clients, it sells to a huge conglomerate and the quality coasts into a mountain.
In no specific order, I'm thankful for SiteGround's:
Free SSL certificates
Awesome customizable caching layers
AMAZING FRIENDLY, KNOWLEDGEABLE, AND WAIT-FREE PHONE SUPPORT
Actually helpful cPanel scripts
Dead-simple PHP version updating
Solid, unfussy email service
Excellent online documentation
Helpful and responsive chat support
The only thing I don't love about SiteGround is its bait-and-hook pricing model, but whatever. Take my money. You can see our full SiteGround review here.
Actually-Good Page Builders
Some WordPress site builders are getting pretty good.
As I've written in several places this year, some WordPress site builders are getting pretty good.
Of course, many are not. The market leader, Visual Composer, is staying terrible—unusable, from a developer's standpoint—because of lazy architecture decisions made at the outset of the project. The mammoth Divi Builder is also, in my opinion, a step backward from nothing in terms of a robust, stable, and extensible final product.
But two builders really have stood out recently as being palatable to developers, myself included: Beaver Builder and Elementor. They seem to have different strengths:
Beaver Builder has a blander and clunkier user experience, but it's also more robust across different sites and environments.
Elementor has a cooler and better-designed user experience, and somehow seems to look better on the page, but it's also more prone to bugs and less robust across site environments.
What I'd really love is a builder with the good qualities of both. In my opinion, either of these builders could get there if it really steps up its game—let's see what 2018 brings. At any rate, both builders have helped me out on a number of projects in the past year, and I think they're also really shaking up what the WordPress technical ecosystem looks like, and for that I'm thankful.
Awesome Themes and Plugins
In a changing environment, some things continue to be bright spots. WordPress's uneven-but-wonderful theme and plugin ecosystems are two.
Themes
I'll start with a larger theme shop that I didn't really expect to like as much as I do: Themify, whose Flat theme I'm using and loving on a project. Their themes ship with a proprietary builder, which is generally a red flag for me. But it's actually really good: technically on par, it feels like, with Beaver Builder and Elementor, and, as you'd expect, much more closely integrated with the theme itself.
I've also had great experiences with:
Solo Pine, whose Oleander and Redwood themes I've used and liked on a few projects.
Elma Studio, whose Zuki and Hawea themes use a slightly awkward widget setup, but are good beginning templates for all manner of projects that need a clean, spacious, simple aesthetic.
I also want to shout out a starter theme called Understrap. Now that page builders are good (meaning less need for "widgetized" anything to get good page layouts), building themes from scratch is looking more and more attractive. Understrap—which combines the Underscores theme and the Bootstrap 12-column grid—has been exactly the start I wanted, down to being an actual theme and not a giant Composer/Bower/Grunt/Gulp dependency clump. I'm a developer, yes, but I don't want to maintain all that.
Also, I really want to learn about more high-quality boutique theme shops. My rules are that they be:
Small: operated by one to five people.
Focused away from "everything themes" like Divi, X, or Avada. That also means focusing away from the "It's Everything And So What Are You Worried About?! With REVOLUTION SLIDER!" front-page-of-Theme-Forest market positioning altogether. If you want examples of what I'm looking for, look at the theme shops I already like.
Focused toward beautifully designed, thoughtfully built, creep-free themes.
If you've got a shop you love (or, sigh, even one you work for), and it meets these three rules, feel free to comment it below and I will take a look.
Plugins
There are so many plugins I love, so this isn't any attempt at a comprehensive list. (We've written up many of our favorites and tagged them "WordPress Plugins," so have a browse there.) But all the plugins below do something very useful, and they do it very well. My experience of WordPress would be seriously impoverished without any one of them.
Enable Media Replace
Easy Google Fonts
YouTube
WP Google Maps
Community Projects
As I said at the top, I'm also grateful for the changes the WordPress community itself has been going through. A few things from 2017 I want to mention my gratitude for include:
Matt and the core developers fighting the good fight with Gutenberg: trying to figure out what the community needs, and if they can possibly deliver it. I'm not sure how the project will end up, but I appreciate them taking on something so ambitious rather than just letting WordPress settle.
The principled stand on React. I'd originally thought this was an unforced error, until WordPress actually ended up bending the will of Facebook's legal team (!!!!!!), winning what still feels to me a fairytale victory for the open web.
Squarespace itself, for both pushing WordPress to be better, and for being a simply better alternative for very small, simple sites. I mention specifically Squarespace and not Wix and Weebly, because I'm pretty sure those services are terrible, and nothing I'm seeing about them is proving me wrong. Squarespace I can vouch for.
You
Lastly, as always, thank you—you being:
People who read WPShout
People who comment on our articles
People who send us encouraging emails
People who invest in their own learning (and make our work financially sustainable) through Up and Running and WordPress Security with Confidence.
Anyone who works to make WordPress better, or to make the world better with WordPress.
Humans!
What's on Your List?
Giving thanks is better as a communal activity, so what do you find to celebrate in WordPress? The comments section awaits you with open textboxes.
Image credit: yah, the name's j-y-a-n
---