WordPress Wizards Week: Day 1
After the astounding success of the Why WordPress series which ran last year, this week I'll be asking five WordPress Wizards about what's next for themes, WordPress and frameworks in what is a slightly more focused discussion than last time!
[the-series]
Today it's Adii. He doesn't really need any introduction as I expect most of you know about the astounding success he's had at WooThemes of late.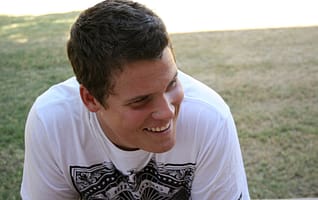 Recently commercial 'frameworks' have been increasing in number. Is the way forward a single all powerful theme that has pretty child themes?
I don't know to be honest. Personally I'm split between knowing that there is extreme value in this approach, but also balancing that with the fact that this raises the barrier to entry for newbie WordPress users. So there's probably value in a balanced approach in this regard, where you have a "framework" + child themes for the advanced users / developers and standalone themes for the newbies.
"I believe that the friendly competition is good for everyone as it keeps theme developers on their toes."
Often there will be a single feature that over a couple of months everyone adopts; what do you think it'll be this year?
If there were any prizes for predicting this correctly, I'd win… It will definitely be the new Custom Navigation system that WooThemes has contributed to the WP 3.0 core. As soon as this is ready, every commercial theme developer worth their salt will integrate support for this. 🙂
The commercial and free theme markets are filled with brilliant developers and designers. They've all got their own little corner and are turning out progressively better themes. Surely the WordPress community as a whole would benefit more from everyone joining forces? Can you ever see this happening?
I don't agree with the joining of forces, because I believe that the friendly competition is good for everyone as it keeps theme developers on their toes. This competition breeds innovation and forces everyone to re-think what they're doing at the moment and how they can better that in future. The knock-on effect of this is (for example), that if WooThemes releases something great, other theme developers copy that and implement in their own unique way too (so everyone in the community benefits).
At WooThemes, we've been inspired on many occasions with what others were doing and implemented similar feature sets in our themes
We don't necessarily have to be first to market with every new feature, as that is impossible. But by implementing it and improving our themes, our users too benefits from innovation by another developer. Hope that thinking makes sense… 🙂
The theme market is getting increasingly filled with new themes. What makes individual themes stand out?
That's an open question, isn't it? To a large extent, you can see what every theme developer's niches are by looking at their themes and I think everyone has an unique angle towards satisfying specific needs for their own users. Hence why you'd get users who own themes from WooThemes, StudioPress, ThemeForest and then a copy of Thesis to top things off.
I think all of these themes (and the respective developers) solve different problems in different ways and the variety in choice (to potential users) is extremely valuable. So whilst they may decide on a WooTheme for one project, they might go with StudioPress or Thesis for the next, as they may be better suited to a specific project.
What in 3.0 are you looking forward to working with?
The custom navigation, but that's because I'm biased… 🙂 Beyond that, we're hoping that custom post types are more defined and elaborate in 3.0, as that will be game-changing for WP themes in the longer run (turning the platform into much more of a fully-fledged CMS).
---