The WordPress Wishlist: What Do You Think WordPress Needs?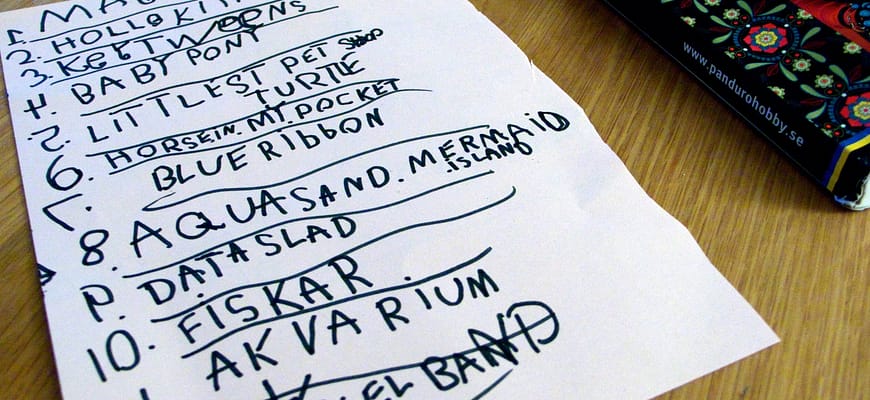 We want to know what you'd love to see added to WordPress core.
If you love WordPress, you've also got a list of wished-for features. Part of the power of open-source is to encourage imagination—because if enough people think it's cool, you can actually have it.
As with any open-source project, though, WordPress core development relies on a relatively small group of committed core contributors. What actually gets built, and when, comes not strictly from "What does everyone want?" but the closely related "What are enough core contributors jazzed to build?"
So we think it could be awesome to hear straight from you, WordPress users and developers, what you really want added to the software.
About the Wishlist
Let's build a community-driven snapshot of WordPress feature needs.
Your answers will provide a fascinating, community-driven snapshot of WordPress. We're also hoping they can begin to build consensus around needed features—hopefully energizing people who are excited to work on those features!
Survey Guidelines
This survey has only one required question—so if you're in a rush but not actually on fire, you've got time.
Please try to make your response thoughtful:
Not-thoughtful response
Um, how about halfway-decent security?
Thoughtful response
Two-factor authentication for logins from unfamiliar devices
As you can see, the thoughtful response is polite, specific, and (at least somewhat) reasonable to imagine being included in WordPress core.
The best responses would fit into WordPress's philosophy—which is a great read anyway.
p.s. Win an iTunes Gift Card!
Share your wishlist and you could win a $10, a $25, or a $50 iTunes gift card.
To get a really full picture, we want as many responses as possible. We've got three iTunes gift cards to put toward that goal: a $10, a $25, and a $50 gift card. Sweet, right?
To be included in the drawing, just submit a thoughtful response (see above) detailing one or more items on your wishlist. We'll also need your email address, so we can find you if you won a gift card. We won't use the address for anything at all (except adding you to our mailing list if you choose "Yes" to that option), and we won't publish it in the results; it's just to track our gift card winners.
How We'll Use Results
We'll summarize results in a follow-up post, and make anonymized raw data available.
This survey will close at the end of January, and we'll summarize the results in a follow-up post. We'll try to draw out themes and patterns, as well as present basic statistics for the most common responses. (We'll use common sense to stitch the responses together: "Distraction-free writing" and "A clean writing mode" would go together, for example.)
We'll also make the full, anonymized data available for folks who want to run their own analysis.
Lastly, depending on how "clustered" the responses are, we may also have a follow-up poll that asks you to choose between the 5 or 10 most common wishlist items by voting.
So let's hear it: What's on your WordPress Wishlist?
[wpgform id='6283′]
Thanks for participating—don't forget to share!
Image credit: Peter Lindberg
---