WordPress Hosting Review 2016: The Results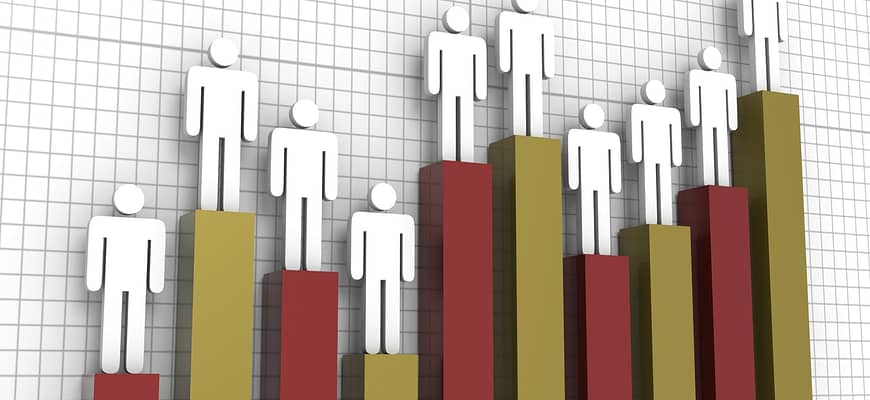 We're super-excited to present the results of the 2016 WPShout Hosting Review!
The Hosting Review is an annual survey we conduct that gathers honest, unbiased thoughts from hundreds of real WordPress site owners about the hosting they're using for their WordPress sites. We've collected this year's results and analyzed them, and the results are below.
Last year's hosting review gave a picture of a highly competitive market whose lesser-known entrants often offered the best service. We're really excited to update those results a year later.
P.S. This hosting review is now really out-of-date, but we still happily use and recommend SiteGround. For more detail, please see our constantly updated SiteGround review.
Methodology
This year's survey collects data in seven areas:
Average satisfaction
Value
Reliability
Speed
Support
Median site count
Usability
WordPress compatibility
In each area, we asked for an overall 1-10 impression, as well as text comments. We also collected information on each plan's monthly cost, the number of sites being hosted on the plan, and monthly traffic to the hosted sites.
You can view the full survey form here. (You can still take the survey if you'd like to try it out, but results are no longer being collected.)
We put out this year's survey in September, and promoted it on our social media channels and through WordPress friends (like WPTavern) who were generous enough to share the survey. Results were collected during approximately a one-month period.
General Satisfaction
The table below presents summary statistics on all 135 responses.
Cost
Satisfaction
Value
Reliability
Speed
Support
Usability
WP Compatibility
Median:
30
10
10
10
9
10
9
10
Average (Mean):
101
8.8
8.8
9.0
8.8
8.7
8.7
9.3
Most survey respondents were quite satisfied with their hosting overall.
As in our previous hosting survey, most survey respondents were quite satisfied with their hosting overall. Average satisfaction across all measures hovered around 9, with 9 or 10 median scores for each.
Both mean and median monthly spending on hosting grew sharply from last survey. This could be because people are indeed spending more on hosting, or perhaps because WPShout's audience has changed somewhat (perhaps become more "developer-heavy," as developers are likely to spend relatively heavily on hosting) over the past year.
Also of note: overall hosting satisfaction improves sharply when a few specific actors are removed from the results; the next section explains that trend.
Trend: Hosting's Giant Problem
The hosting industry's largest participants—especially EIG—deliver the worst results for WordPress hosting.
The clearest trend in this year's data is as follows: the hosting industry's largest participants deliver the worst results for WordPress hosting.
By "largest participants," we mean two billion-dollar behemoths: GoDaddy and (especially) Endurance International Group, or EIG.
EIG: Avoid.
EIG acquires existing hosting companies voraciously, and manages popular brands such as Bluehost, HostGator, and A Small Orange. Their results are very poor almost across the board:
| Name | A Small Orange | Bluehost | HostGator | HostNine | Site5 | EIG Overall |
| --- | --- | --- | --- | --- | --- | --- |
| Count | 4 | 7 | 6 | 1 | 3 | 21 |
| Median cost | $30 | $11 | $12.50 | $50 | $25 | 13 |
| Satisfaction | 5.5 | 5.3 | 5.7 | 8.0 | 9.3 | 6.1 |
| Value | 6.5 | 6.4 | 5.7 | 10.0 | 9.3 | 6.8 |
| Reliability | 5.3 | 4.6 | 7.5 | 9.0 | 8.7 | 6.3 |
| Speed | 5.3 | 6.3 | 7.2 | 8.0 | 8.7 | 6.8 |
| Support | 6.3 | 5.1 | 5.0 | 7.0 | 9.7 | 6.0 |
| How many sites? | 4 | 6 | 5 | 150 | 25 | 6 |
| Usability | 6.5 | 7.4 | 8.3 | 9.0 | 9.7 | 7.9 |
| WP compatibility | 7.8 | 7.3 | 7.7 | 10.0 | 9.7 | 8.0 |
EIG's destructive effect on formerly strong hosting brands is most apparent in the case of A Small Orange—a small independent host that was a perennial favorite up through the most recent hosting review. Acquired by EIG in 2012, ASO is now suffering major performance lags and outages.
User Comments:
A Small Orange: "ASO has a very unreliable infrastructure – awful in the past year – best uptime I had was 2 months." "Poor performance: when I moved from a shared service, my site was 2 seconds slower."
Bluehost: "Very long wait time when calling support." "Downtimes were awful. I moved my sites after everything was more or less down for an entire weekend."
HostGator: "Started out great back in 2007. In the last two years (approximately) the service is getting slower and slower, to the point where a fresh WP site is slow to administer and view." "You used to be able to get help immediately. Now you wait forever, only to be put into a live chat with someone who is obviously handling at least 3 chats at one time, does not have a good command of the English language, and often cannot solve your problem."
HostNine: "Support was really good, but they've grown, and cut out phone support. Now you have to use a chat and ticket system."
Site5: (No comments)
GoDaddy: Improving but Still Subpar
| Name | GoDaddy | Media Temple | GoDaddy Overall |
| --- | --- | --- | --- |
| Count | 3 | 1 | 4 |
| Median cost | $7 | $7 | $7 |
| Satisfaction | 7.7 | 7 | 7.5 |
| Value | 9.0 | 7 | 8.5 |
| Reliability | 9.7 | 3 | 8.0 |
| Speed | 9.0 | 6 | 8.3 |
| Support | 8.0 | 1 | 6.3 |
| How many sites? | 4 | 10 | 5 |
| Usability | 6.3 | 10 | 7.3 |
| WP compatibility | 9.3 | 5 | 8.3 |
Two years ago, GoDaddy was perhaps the worst hosting company in the world—as well as the most fiercely disliked. It has been making sincere efforts to improve, and to embrace the WordPress community, with positive results. In particular, GoDaddy has gotten mixed-to-positive reactions to its new managed WordPress solution, which offers managed features and speed at around one-third the lowest price of managed hosts like WP Engine.
However, GoDaddy and GoDaddy-owned hosting options still score below most other options.
GoDaddy: "The performance and ease of use have been on par with other managed WordPress hosts. The price cannot be beat." "I would encourage hosting reviews to clearly separate the difference been old and new GoDaddy hosting. There is a world of difference." "Cheap but sadly lacking in support and features."
Media Temple: "The site speeds were much slower than I would have liked." "I enjoyed the simplicity of their interface but did not get much help from their customer support team."
Stay Small, Stay Happy
This year's main story is a large contrast in customer satisfaction between "giant company" customers and all other customers.
The main story of our 2016 data is a very substantial contrast in customer satisfaction between EIG (and to a lesser extent GoDaddy) customers and customers across the rest of the hosting space.
The two tables below highlight this contrast:
Monthly Cost
"Large" (EIG or GoDaddy)
Non-"Large"
Avg. Satisfaction
Count
Avg. Satisfaction
Count
<$10
7.1
8
9.5
13
$10-49
6.2
13
9.3
56
$50+
5.3
4
9.5
41
As hosting gets more expensive, "large" providers do a worse job satisfying customers. More noteworthy is that non-"large" customer satisfaction is very high at all pricing levels.
The graph below summarizes customer satisfaction for our 110 respondents who did not host with EIG or GoDaddy:
Cost
Satisfaction
Value
Reliability
Speed
Support
Usability
WP Compatibility
Median:
30
10
10
10
10
10
9
10
Average (Mean):
101
9.4
9.2
9.6
9.2
9.3
8.9
9.6
"Non-giant" customers' mean satisfaction rating is a 9.4, indicating happiness almost across the board.
This Year's Cool Hosts
This year sees a number of established hosts that score very highly on overall satisfaction ratings:
| Name | Digital Ocean | Flywheel | Kinsta | WP Engine |
| --- | --- | --- | --- | --- |
| Count | 3 | 5 | 11 | 13 |
| Median cost | $10 | $40 | $157 | $99 |
| Median traffic | 10K-20K | 20K-50K | 100K-1M | 50K-100K |
| Satisfaction | 9.3 | 9.6 | 9.7 | 9.5 |
| Value | 9.7 | 9.4 | 9.8 | 8.9 |
| Reliability | 10 | 9.6 | 9.7 | 9.5 |
| Speed | 9.7 | 9.2 | 9.8 | 9.5 |
| Support | 9.3 | 9.4 | 9.9 | 9.3 |
| How many sites? | 7 | 5 | 2 | 10 |
| Usability | 8 | 10 | 10 | 9.5 |
| WordPress compatibility | 9.7 | 9.8 | 9.9 | 9.8 |
All four of these hosts tend to operate at higher pricing tiers; however, Digital Ocean and Flywheel, in particular, also carry lower-price (below $20 per month) options that come highly rated.
User Comments:
Digital Ocean: "It is very cheap for what you get." "DigitalOcean is definitely a DIY option but using ServerPilot takes the headache out of manually updating the whole stack. I have had a much better experience than I had with previous hosts."
Flywheel: "Very reliable. Excellent & responsive support. Great attitude." "Support folks are knowledgeable and friendly. Only gripe is that support hours are limited (although 24/7 for emergencies – which never happens since their hosting is solid!)" "Happy, happy, happy."
Kinsta: (See profile later in article)
WP Engine: (See profile later in article)
Individual Host Profiles
SiteGround: Popular and Solid
Our most-reviewed host, with 17 submissions, was SiteGround. (SiteGround sponsors WPShout, but received no differential treatment of any kind in this hosting review.)
SiteGround
Responses
17
Median cost
$15
Median traffic
<10K visits per month
Satisfaction
8.8
Value
8.6
Reliability
9.2
Speed
8.7
Support
8.7
Median site count
6
Usability
7.9
WordPress compatibility
9.2
Selected Comments
Feature-rich for the cost, but renews higher
The good…
If you use the full range of caching options available, the site will be several times as fast as on ordinary shared hosting.
Great server performance for the cost.
Great value if you purchase multiple years at the 50% off intro price.
I like their combination of multiple sites, email hosting, and WordPress optimization through Varnish and Memcached.
The bad…
Expensive for the features I need.
The problem is the price; it's too high for a shared server. For $29.95/mo I got a similar spec server on a reseller plan.
The only thing I dislike is they lure you in with a lower rate, then after your first term, the price doubles. So go ahead and buy a 3-year plan from the start – that way you're not paying the higher rate after the first year.
Excellent service, with rare hiccups
The good…
This is my favorite non-managed, everyday-user host. It scales well for fairly heavy traffic and you have all the options you need, yet it's affordable shared hosting. Let's hope they never get bought out by EIG.
I send most of my clients to SiteGround because I'm happy with their service. I also appreciate their involvement in the WordPress community, both through development time and through sponsoring WordCamps. They aren't perfect for everyone, but they suit most of my small-business clients very well.
Quick response to tickets, knowledgeable staff, can always find someone that can help even for more advanced issues.
The customer service is top-notch and fast. I feel safe using Siteground.
The bad…
Their staging system is problematic with SSL (they are fixing this) and their support is quick to respond but not always able to help.
WP Engine: Having a Good Year
In our last hosting review, WP Engine was starting to get some precarious reviews, mainly centered around deteriorating quality in its customer support. This year reverses that trend, with glowing reviews across the board, centering on the outstanding support staff.
WP Engine
Responses
13
Median cost per month
$99
Median traffic
50K-100K visits per month
Satisfaction
9.5
Value
8.9
Reliability
9.5
Speed
9.5
Support
9.3
Median site count
10
Usability
9.5
WordPress compatibility
9.8
Selected Comments
Great service and support
The good…
WPEngine is just a solid host all around. From uptime, to response time, to git, to updates, to support they just rock.
So far I'm very pleased with WP Engine's service and support. Staff is knowledgeable, friendly, patient, and very helpful.
The control panel and interface are easy to use. The customer support is great. The site speed for both sites increased significantly when we moved them over.
The support is the best I've ever had in any hosting company I've worked with in the last decade!
Pricey but worth it
The good…
It's a great value if you can afford it. The key for us is that we can run ads on our site without destroying our page load times, and the ads more than pay for the cost of the hosting, given our traffic.
For what they include with their plans – I'd give them a 20 points out of 10.
More costly than others, but you truly get what you pay for here when it comes to speed, support, and usability.
It's obviously pricier than a shared host but definitely worth it.
Kinsta: A Good High-End Choice
| Kinsta | |
| --- | --- |
| Responses | 11 |
| Median cost per month | $157 |
| Median traffic | 100K-1M visits per month |
| Satisfaction | 9.7 |
| Value | 9.8 |
| Reliability | 9.7 |
| Speed | 9.8 |
| Support | 9.9 |
| Median site count | 2 |
| Usability | 10 |
| WordPress compatibility | 9.9 |
Selected Comments
Great Service
The good…
Kinsta: "Kinsta allowed me to shut down many expensive VPS and hosting accounts and consolidate under 1 account at lower cost and much higher stability." "The best host is the one you almost don't even know about. I can almost forget where my blogs are hosted: they are fast, 100% available, and I don't have to do anything."
Legacy Plans Were Cheapest
The good…
I love their philosophy that people shouldn't be charged for unique visitors, but rather their data usage. They are very liberal in their data too. It is more expensive than WP Engine and now I know the plans are more than $100 more than when I signed up, but I still think it is a really a good deal.
The bad…
This is a tough one: the $157 Plan is legacy, as far as I know now the cheapest level is around $280 – which offers a lot more than my plan, but I am not sure I need all that. So at my level it's great value (how do you put a price tag on peace of mind?), but am not sure about the higher price levels.
They don't offer legacy plans any longer, so it's quite a steal for me. 🙂
Other Well-Liked Hosts
A2 Hosting: 9.5 average satisfaction. "Very satisfied. I don't understand why I had to go to a WordCamp to even hear of these guys." "Best value for money of all hosting companies I work with now."
Lightning Base: 10 average satisfaction. "Very fast and reliable, with superb support."
Future Hosting: 9.5 average satisfaction. "Support team responds within 2 minutes for all issues and questions."
InMotion Hosting: 8.5 average satisfaction. "I really like InMotion, but they do not allow you to store backups in your hosting account; they will wipe them without warning."
Pagely: 8.5 average satisfaction. "I love everything except waiting on support."
Havenswift Hosting: 9.8 average satisfaction. "Overall the hosting experience is unlike anything else we have experienced with any other hosting company – they actually care about us." "Servers lightning quick but main thing is the fantastic support."
Pressjitsu: 9.9 average satisfaction. "Great support, quality infrastructure. Stunning developer support."
Concluding Thoughts and Recommendations
Don't Go Giant
This year's big takeaway will be no surprise if you've been reading thus far: stay away from giant companies for hosting. Survey respondents were happy with almost every hosting decision they made, as long as it wasn't with the giants. So "Stay away from giants" is a simple rule—and to save a few letters, it could even be "Stay away from EIG."
Most other hosting companies are doing yeoman work, so do a bit of research, find someone who looks like a fit, and you'll be unlikely to be disappointed.
If You're Budget-Conscious, Find Value Plans at Great Hosts
Our top hosts this year tend to skew high in price: $50 and up per month. However, Flywheel and (if you can configure VPSes) Digital Ocean offer lower-priced options, and these come highly recommended.
More generally, make an internal list of reputable companies first, and then find the right pricing option for you. $1.99 unlimited hosting from a provider you've never heard of is not the kind of gamble you want to take.
Spread the Word!
Thanks so much for reading! If we've helped you, please share on social media, so that other people can make good WordPress hosting decisions too!
Please also join our mailing list for more WordPress thoughtfulness. And if you have any thoughts or questions about the survey, we'd love to hear them in the comments below!
Thank you so much to everyone who contributed!
Want the Raw Data?
We're happy to make the raw survey data available if you'd like to run your own analyses. Please request it at [email protected].
Image credit: Chris Potter
---