Screencast 1: Creating a Lifestream with Sweetcron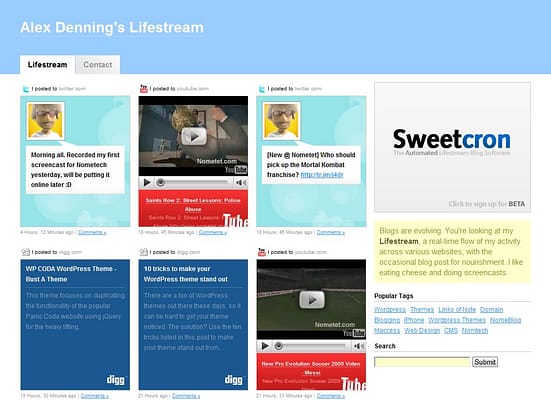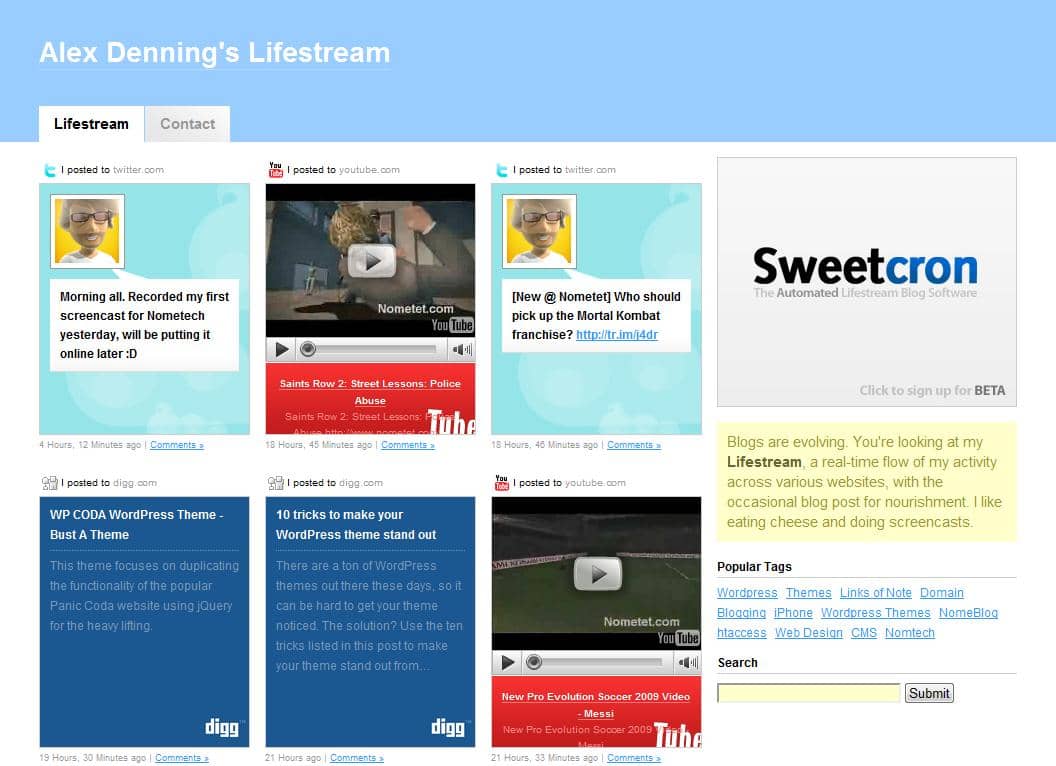 Kicking off an exciting new screencast series here on Nometech, we're going to be creating a 'custom lifestream' with Sweetcron.
A what-stream? A lifestream. Basically, a lifestream collects all the Diggs, all the Tweets, all the blog posts etc you've splattered around the web and puts them in one place.
What we're going to be creating – the image above is a screen of the result of my lifestream, which is totally unedited since I did the screencast. Check out http://www.nometech.com/lifestream/ for a live demo.
Links from the screencast –
Any comments leave one below or drop me an email through the contact form. I'd love to hear any feedback.
---