How to Transfer Your Site to SiteGround: Setting Up and Forwarding a New Email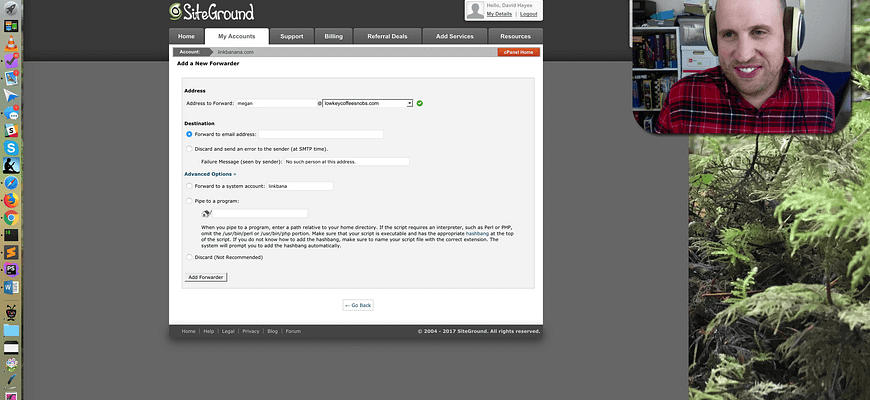 Transferring your site to a new host can be a bit scary if you haven't done it before. We thought this would be a good time to teach you how to tackle that site transfer yourself! This post is the third in our series about how to transfer your site to SiteGround, our favorite host (check out parts 1 and part 2 – and our review of them, if you haven't already). Today, we'll cover how to set up a new email address though your cPanel and transfer incoming emails to your existing email client.
Here's the video explaining:
If text is more your speed…
Forwarding Email in cPanel-based Hosting (Like SiteGround, Bluehost, etc)
Login to your SiteGround account and select the "My Accounts" tab.
Click "Go to cPanel".

Scroll to the section titled "Mail" and click the icon for "Email Accounts".
Fill in your desired email address and password, then click "Create Account".
Return to your cPanel, and click the icon for "Forwarders" under "Mail".
Click "Add Forwarder".

Enter the information for the new email you just created, as well as your existing Gmail address where you will be forwarding your email to, then click "Add Forwarder".
That's it! Send a test email from another account to your newly created email address to make sure it's working!
---