How to Clear Your SiteGround Cache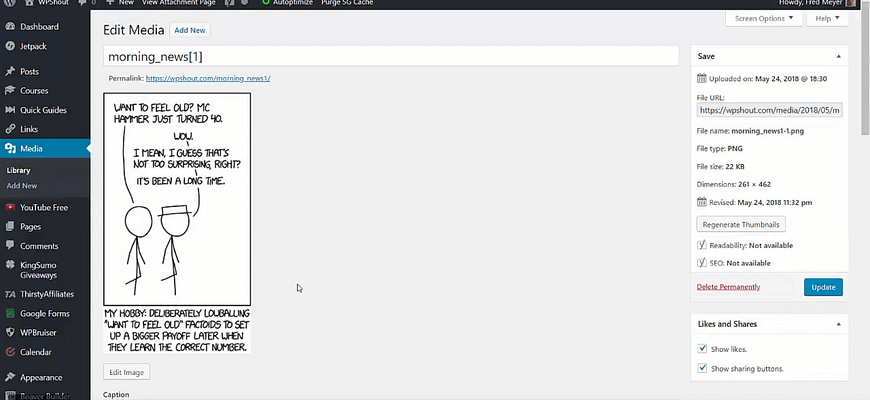 One reason we love SiteGround is its comprehensive WordPress caching solution, SuperCacher. It sits on SiteGround's own servers so it's much faster and better tailored to your site than plugin-based solutions like WP Super Cache, and so if you're using it you basically don't need any other WordPress caching solution. This is one the great thing we love so much about SiteGround shared hosting plans.
If you're going to use SiteGround hosting, the SiteGround Optimizer plugin (formerly called SuperCacher, and before that SG Cache Press) for WordPress, though, you need to know how to clear your SiteGround cache. Caches are a great performance benefit for your site, but them getting "stale" or outdated is a bit bummer. Fortunately, it's simple to clear the SiteGround cache of your WordPress website, and you'll get into a rhythm with it quickly. Here's a video guide:
And if you prefer here's a text summary of how I empty the SiteGround cache of my site.
How to Purge the SiteGround Cache for Your WordPress Site with SG Optimizer
Before you'll be able to follow this guide, you'll need to make sure you've got the SiteGround caching plugin install. If you've never installed a plugin, we've got a Quick Guide about the ways to install WordPress plugins. If you have, you'll just want to find the "SG Optimizer" plugin and install it on your site.
Press the "Purge SG Cache" button in your top admin bar. If you don't see this button, you'll need to install the SG Optimizer plugin. (You should also contact SiteGround support to make sure that you've actually enabled its caching layers.)
To make sure the resources aren't still being cached by your browser, hard-refresh your browser. You do this with Ctrl+Shift+R on Windows or Cmd+Shift+R on a Mac.
This rhythm—"clear the cache and hard-refresh your browser"—is going to be similar no matter what caching solution you're using, even a plugin-based one, so get used to going through it and you'll suffer a lot less WordPress caching confusion. And if you have clients who're still seeing old stuff on their own devices, teaching them how to hard-refresh will save you a lot of "well it works for me" support conversations.
Cheers! And if you're not currently with SiteGround looking for hosting that will make you feel happiness rather than sadness or rage, check out our experience with SiteGround! We really do think they're one of the best values in WordPress hosting.
Finally, are you interested in a behind-the-scenes discussion about how all of this caching works? We talked to SiteGround Hristo Pandjarov about how SiteGround caching's layers work under-the-hood.
---