Optimise your WordPress installation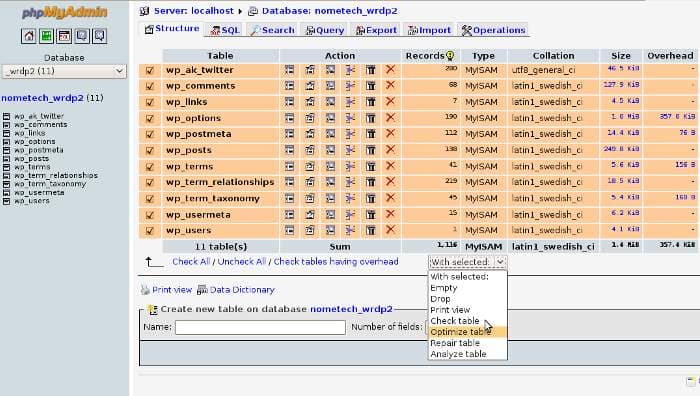 A very quick tip: optimise your WordPress installation without a plugin.
1. Login.
Login to your cPanel and navigate to phpMyAdmin.
2. Select.
Select your database, and then for the table checkboxes, at the bottom select 'Check All'.
3. Optimise.
Slightly off-centre there's a box that says 'With selected'. Click it and select 'Optimize table' from the drop-down menu. And you're done. The image below shows the last step.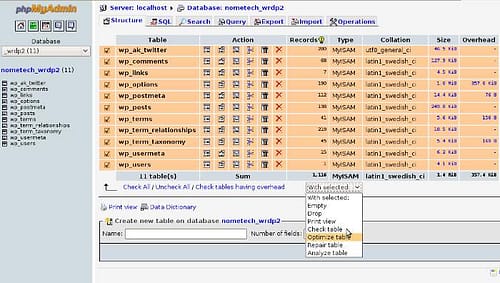 ---