It's Never Been Easier to Build a WordPress Site: On The Future of WordPress Freelancing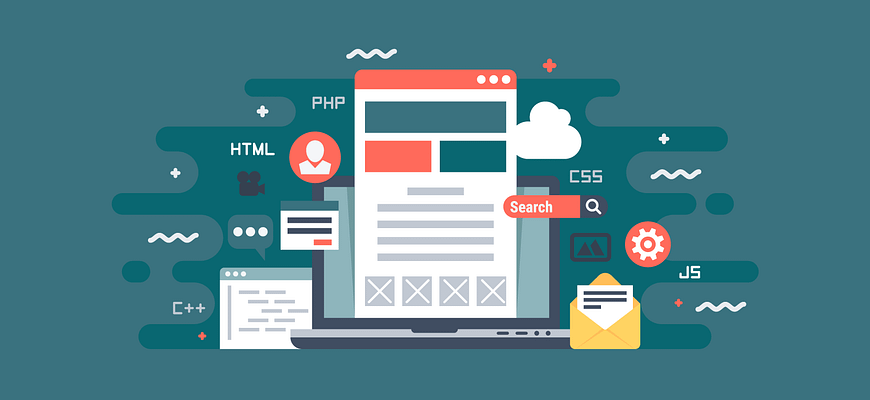 WPShout has covered the future of creating websites for a number of years: page builders are better than ever, and Squarespace makes it easy for non-tech-oriented users to design impressive professional websites. Now, with Gutenberg, there's the ability to create reusable blocks with all sorts of content and visual editors that appeal to every type of designer. That's great news for business owners who need a website, but it's mixed news for freelance WordPress developers.
You may have the creative eye and audience insight to build an effective, quality website, but in the past, you'd be lost without coding knowledge. Now, you can use your skills to land clients without worrying about everything you don't know.
What does this mean for freelance WordPress developers? There will be more business owners and freelance developers designing WordPress sites. To stay competitive, you have to enhance your current web design package with the add-on services clients need.
This post is about that: what the future of freelancing with WordPress looks like and how to prepare for it.
To stay competitive, you have to enhance your current web design package with the add-on services clients need.
My name is Tom Fanelli. I'm the co-founder of Convesio, a next-generation managed WordPress host. I've gone from owning my own agency to taking on multiple senior executive roles at large public companies. I have two decades of digital experience, and I'll cover some of that in this post. Let's get to it!
Enhancing your freelance services beyond just websites
You need to look past merely creating websites, as we're going to see enhanced competition and commodification in the market. You have to add more value in order to stay relevant and compete.
We'll likely see more and more clients build their own websites. Currently, the solutions are pretty good, but these are going to get even better! But…you can still help.
Think about it from your client's point of view: even the most user-friendly website builders come with limitations, and you won't find one that's foolproof. Your clients who have designed their own websites have probably come up against all sorts of frustrations, and they're likely ill-equipped to solve them on their own.
You can help, even if the client has started by themselves. By offering reliable, personalized customer service for web builds and additional website-related services, you can take care of higher-value work for your client. Even with stiffer competition out there, by moving to higher-value work, you can earn more.
What should you add, though? There are plenty of options.
Build out your skill set and offer complementary services
This area is going to become more and more critical. Here are several services to consider adding to your WordPress packages:
Copywriting and Graphic Design
Clients often underestimate how much copy they need for their website or how difficult it can be to write it all. Each page has to have on-brand, perfected copy, and even "minor" copy areas, like the menu and footer, should be professionally and accurately worded. You can offer a startup package with generic page copy, a few blog posts and reusable templates – or, you can offer ongoing content services to provide the client with monthly copy. Similarly, by designing graphics, you can create brand collateral for your clients, like their logos and custom artwork – otherwise, the client would have to look elsewhere for a graphic designer.
Digital Marketing
Digital marketing can be a catch-all term for a variety of services, so decide exactly what's included in your digital marketing add-on service and if you want to separate any of these services to become their own offering. Here are just a few ideas:
Ad creation (like Google Ads or platform-specific social media ads)
Best practices development
Mailing list setup and newsletter design
Marketing strategy creation
Social media setup and/or management
A big part of digital marketing is email marketing, too, and you could be a massive help to clients by setting up their email software, creating signup forms for their website, designing email templates and creating automation workflows.
Customer Relationship Management Integrations
By setting up customer relationship management (CRM) integrations, you can help clients keep better track of their customers, which can lead to an improved user experience, more sales and personalized customer support. There are several CRM plugins that you can use with WordPress so that all of the data you collect in one platform or the other can sync. By helping your clients get their CRM tool and website on the same page, they can better understand their customers' lifecycle, which allows them to personalize the customer experience.
Installing a plugin and signing in to your CRM account to sync WordPress with a tool like HubSpot is easy. However, what many business owners can't do is set up advanced fields for better customization and segmentation or add forms to their website to gather new data. Also, they may not know what to do with the data once they do collect it. You can help them figure out what those reports and stats mean and how the insight can guide their business and marketing strategies.
Performance Optimization
With the right host, you can increase WordPress page speed and decrease load time by 40 percent. Yes, this improves performance, but it can also improve conversion rate and search engine rank. The right host can optimize everything that happens in backend WordPress, like CSS, image loading and Javascript. While you can manually make changes to WordPress pages, using a built-in service from your host is a quick way to apply page optimization for all of your clients on all of their web pages.
Speed is essential on every website, but it's particularly crucial for mobile since so many customers use their smartphone, not a computer, to research and shop online. Convesio can optimize WordPress sites to increase page speed and improve website performance, which can lead to higher ranking in search engines and a better conversion rate. Also, since we handle page optimization for you, there's no need to hire another service provider or take the time to do it yourself.
Conversion Optimization and SEO
A/B testing involves pitting two elements against each other to determine which performs better. You can do this with subscribe form CTAs, blog post titles and block placement, for example. A/B testing is a big undertaking, and it involves coming up with the experiment, designing both sets of content, implementing the initial experiment, analyzing the results and assessing how to proceed.
When it comes to backend WordPress, you need SEO set up (and updated) correctly so it's easier for search engines to find web pages in results, which means more traffic, more conversions, more customers, etc. Since SEO isn't a one-and-done service, this is an excellent opportunity to offer a monthly or quarterly package that allows you to update SEO on a regular basis.
Next-Generation WordPress Hosting
If your client doesn't have a website yet or is open to a complete overhaul by whatever means necessary, add hosting as part of your service package. The client won't have to seek out or manage hosting on their own, and if anything goes wrong with the website, you can contact the host on their behalf. It'll also be a lot easier for you to carry out site updates and maintenance when you've chosen a host you're familiar with and trust. Plus, you can select the best hosting package right from the start.
Keep this in mind, though: regular WordPress hosting won't cut it anymore. Instead, you need advanced, modern WordPress hosting to impress clients (and to make your life easier, too). Convesio is an excellent example of a host that goes above and beyond to cater to customer needs. Their auto-scaling platform will be able to handle growing websites, even if that growth surges fast and without notice – like if a site goes viral. They also offer the utmost in maintenance and security, catching issues before they make a lasting impact and monitoring sites so you don't have to. Today, a web host has to be so much more than simply where your website will live.
Maintenance
Maintenance retainer packages can include services like functionality testing (to make sure elements like checkout and contact forms continue to work) and plugin updates. Keeping an eye on analytics and running monthly reports to go over with the client can also be part of maintenance.
Ultimately, somebody has to take on these tasks – and your clients probably don't have the time to, let alone the expertise to know what, when and how to do it all. Remember, you don't have to offer every single one of these services yourself. You can hire contractors yourself and outsource the work.
With Convesio, freelance WordPress developers can offer maintenance packages that take the pain out of running a website. The freelancer will be supported by the host instead of having to do everything on their own.
Actionable next steps to protect your freelance WordPress work
Even if you're not ready to add more services to your web design package, start exploring your options now.
Digital marketing and SEO services are excellent opportunities to offer recurring packages, ensuring your cash flow remains steady.
Maintenance, copywriting and graphic design services mean you can make every element of a client's website high-quality, not just the design and layout. And A/B testing and CRM management show your client that you care about how their business performs, not only that they've hired you to build their site.
Furthermore, some of these add-on services, like working with a quality managed hosting provider, will make your job easier as you improve your client's website. Good luck!
---