What I'm Thankful For in WordPress in 2015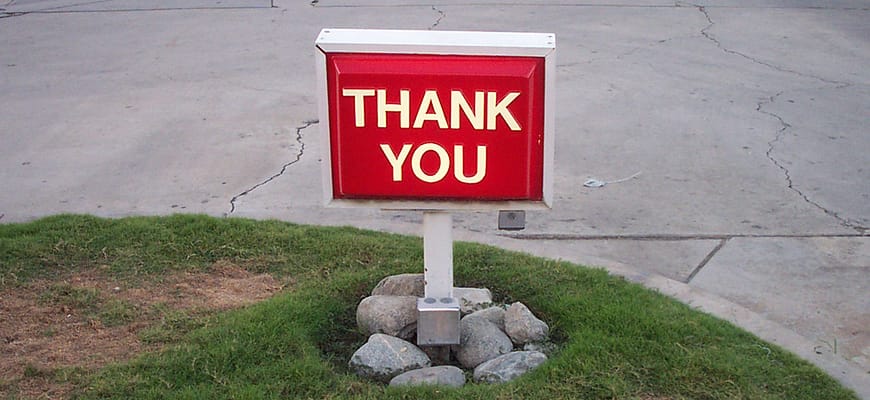 I asked myself: What in WordPress have I been grateful for in 2015? The answers will guide you to some amazing stuff.
Happy Thanskgiving! This week, I asked myself a question: What people and things in WordPress have I been personally grateful for in 2015? I wrote down the answers, and the results will guide you to some amazing stuff in the amazing world of WordPress.
Two notes:
This list is personal, and not comprehensive in any way—otherwise, I'd have to start with the software itself and the thousands of people who have given their time to make it great. (On that topic: Thank you so much to all!)
We're not affiliated with anyone on this list; we're mentioning them out of genuine enthusiasm. We are also hugely thankful for our Friends of WPShout: SiteGround, InMotion, and ServMask, each of which provide amazing services in WordPress!
My Thankful List
Everything on this list is something that has made me pause in gratitude sometime this year. I've organized it by category. Let's dive in!
Plugins that Work Suspiciously Well
Some plugins just work: they make a single, potentially complicated thing beautifully simple. These plugins have given me moments of gratitude this year:
Small Theme Vendors Doing Beautiful Work
I still sometimes find themes by Googling, say, "Best nonprofit WordPress themes 2015" and scan the results (thanks, Colorlib!). But I'm increasingly drawn to high-quality small theme vendors—some of whom sell on ThemeForest, and some of whom don't—who ship amazing, bloat-free themes. A few vendors who have knocked me out in the past year:
WordPress Teachers, Technologists, and Advocates
Some people loom large in my knowledge of WordPress. Each one of these people has contributed to the WordPress discourse in a way for which I've been grateful this year.
Work-Transforming Technologies
A few tools make my work way better. These are the ones for which I've been conspicuously thankful this year.
Sass, and Sass GUI compilers. Sass is CSS but about five times better; but you need a compiler for it, and command-line practices like setting up a task runner are painful for certain people and on certain computers. With GUI compilers, you don't have to worry.
Git, GitHub, and the GitHub desktop client. Version control is an absolute must-have for any project that matters; but again, the standard user interface is a bunch of obscure terminal commands. The GitHub client takes the pain right out of the experience.
Chrome Dev Tools and in-browser mockups. I've had in-browser mockups push forward multiple client relationships. They get design ideas right out onto the screen, and they're fun to do. And of course they're made possible by Chrome's job- and life-saving Dev Tools feature set.
Technology Horizons
These are technology changes on the near horizon that are sure to change my work and industry for the better. Each one's going to mean a fair amount of learning for me, but in each case I'm beyond excited to do that learning.
The WordPress REST API, which is going to make just about everything cool possible when it finishes landing into WordPress. Want to create a from-scratch WordPress admin? Want to use WordPress as the back end for a JavaScript web app? The REST API is for you.
Responsive images, landing in WordPress 4.4. These are the beginnings of an answer to a basically unsolved problem: How to serve responsive images that are appropriately sized for all web-capable devices? The technology itself is not the simplest to learn, but it's definitely the way forward.
Flexbox, which is starting to be viable as older browsers die off. Flexbox is how you expected CSS to work before you learned how it actually works. Will be an absolute game-changer once we can take grown-up browsers for granted.
What About You?
Thanks for reading my list—now let's hear yours! What have you been thankful for in WordPress this year? Post your list below, and let's shout out even more amazing stuff in WordPress.
By the way: I'm hugely thankful for you, our readers! You guys are the best. 🙂
Image credit: Orin Zebest
---