Hello, pleased to meet you!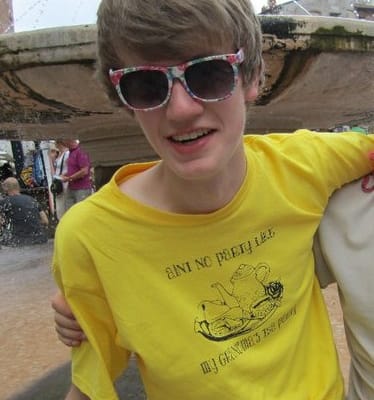 Hi everyone, Alex here. It's been a while; two years, specifically, since I last wrote anything vaguely personal on WPShout, so I thought I'd give you a little update about me and how that's going to impact WPShout in the coming future. The good news is that it's all good news!
I've just finished my A levels and I've just started my gap year, during which I'm planning on spending lots of time with WordPress. This is excellent news for WPShout, as it means there's going to be a return to regular posting!
So you can consider this a "hello, I'm back" post, something I've done slightly more frequently than I've wanted to over the years of WPShout. I fully appreciate I've done this many times, stuck with it for a couple of weeks and then headed off again, but this time I at the very least have the best of intentions. Honest!
Things that'll change
Something that is long overdue is a massive design refresh of the site. The current design has served fairly well, but it's looking dated, so a complete redesign is in order. I've already started preliminary planning, and I'm planning on making a screencast series showing how I did it, which will feature over the next couple of weeks as I get the new design sorted.
Speaking of screencasts, those are a thing which I'm going to do more of; I'm able to get a decent sound quality now, so hopefully I'll be able to produce some screencasts of at least a reasonable quality. I've already started on the new design and I've been recording along the way, so you can expect to see the accompanying screencast series coming shortly.
I'm also going to spend a fair bit of time sorting out the WPShout archives; at the moment, they're a complete mess and it's more or less impossible to find any of the useful little bits I've written over the years. There are also some posts which are either downright misleading or just wrong, so those too will be getting an overhaul or I might just delete them.
Things that'll stay the same
I want to carry on doing some awesome art directed posts because, let's be honest, art direction is awesome. Similar to the WordPress Hosting Review I ran last year, this year I'd like to do the same, except with theme providers. There'll be more details about that shortly, though!
In the meantime, I'm going to carry on working through with the new design in order to make sure everything looks as awesome as it should do, and after that, I'll run through all the little things I've learned along the way and get some rocking screencasts going on the site.
And finally
I just wanted to thank you — WPShout readers — for sticking with the site for so long; it's been three years now since I started the site and it's been huge fun along the way. Now I've got some time to work on the site, hopefully I'll be able to thank your loyalty with some awesome content.
–Alex.
---