Gutenberg, One Year In: A Fresh Look at the Pros and Cons of Gutenberg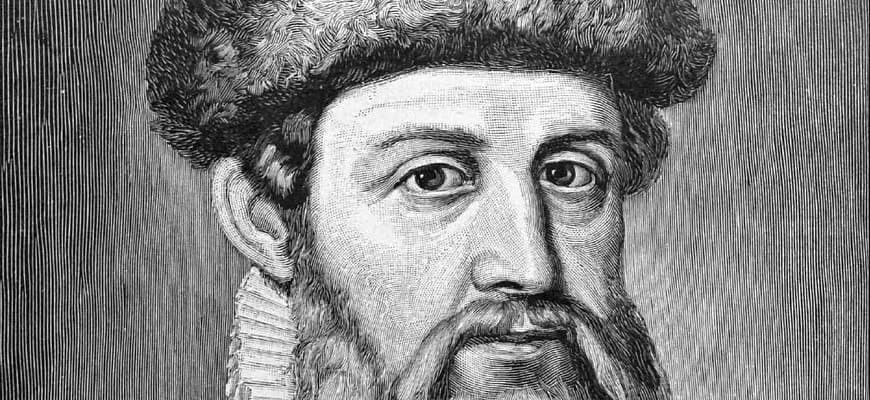 This week, we're happy to present guest author Eric Karkovack's thoughtful and balanced take on the Gutenberg editor, one year into its inclusion in WordPress core.
The Gutenberg block editor has now been a part of WordPress core for a year. This milestone seems like a perfect time to revisit one of the most anticipated and controversial features ever to be added to the world's most popular CMS.
Even after a year of Gutenberg, there are still a lot of questions, misconceptions and (of course) opinions. Meanwhile, some developers have happily moved over to the block editor as their go-to solution. But the transformation hasn't been completed, as others have stuck with the trusted Classic Editor and aren't in a hurry to switch.
With that in mind, I wanted to take a fresh, objective look at Gutenberg's features and usability in comparison with the alternatives.
So, what are the pros and cons of Gutenberg one year into its run? Let's dig in and find out!
Gutenberg at One Year: The Pros
First, let's look at what I feel are the strongest aspects of the block editor. It has shown marked improvement over year one, and does a number of things well. Here are a few items that stand out:
Basic Layouts Are Within Everyone's Reach
Maybe it's no surprise, but one of the Classic editor's true drawbacks is also one of Gutenberg's biggest strengths. Previously, something as simple as a two-column layout required either custom fields, a page builder or (worse yet) writing HTML and CSS directly into the editor.
This is an area where WordPress was behind the times compared to the likes of Wix and Squarespace, etc. Now, with the Columns, Media & Text and Group blocks, a simple layout is possible with a default installation. While not earth-shattering, it is a welcome addition.
Hidden Features Get Some Love
One of my favorite perks of using WordPress is its ability to handle embedded content from a wide variety of popular sources. Yet, outside of developers and serious bloggers, how many people actually knew about it?
Gutenberg has thankfully brought these features out of the shadows. With the Embeds category of the block editor, users can readily learn that they can embed content from places like Twitter, YouTube or SoundCloud.
The Flexibility of Custom Blocks
For many, the biggest selling point of Gutenberg was the ability to create custom blocks. The promise was in the variety of ways they could be utilized – including some we haven't even though of just yet.
By and large, this has held true. Functionality-wise, blocks can do pretty much anything an existing widget or shortcode can. Plus, they can be used to create layouts and other design-related elements.
#Gutenberg's blocks can do pretty much anything widgets or shortcodes can, plus create layouts.
Click To Tweet
Of course, this feature can only be truly successful if the WordPress community buys in. So far, so good. Many of the most widely-used plugins such as Yoast SEO and Gravity Forms have added blocks to their core features. Beyond that, a number of plugins have been released that are solely dedicated to bringing new blocks to your site. The plugin repository has added a new section to highlight these offerings.
And, as someone who frequently uses the Advanced Custom Fields plugin, I love the fact that I can marry the functionality of custom fields with the convenience of putting them into blocks (through the ACF Blocks feature). They can be used in multiple instances, easily repositioned and blend in well with the editor's UI.
Overall, this is an area of strength that I would expect to continually improve over time. The community will find new and interesting things to do with blocks – something which we will all benefit from.
Better Standards for Extensibility
Among the more frustrating aspects of the TinyMCE-based Classic editor is that it gave developers too much leeway with regards to adding custom buttons.
For instance, adding a button related to a specific plugin could be accomplished in a number of ways. It could be implemented within the editor's toolbar or by adding a somewhat larger button above the editor itself (next to the Add Media dialog). This led to some design inconsistencies and a more cluttered editing experience.
#Gutenberg's custom blocks have a standard UI and are searchable by keyword, a tremendous benefit to users.
Click To Tweet
Thankfully, Gutenberg's Block API provides a way to rein in developers. Custom blocks are implemented within a standard UI. They are organized within categories and searchable by keyword. This is a tremendous benefit to users, as everything they need is now in one place.
You Don't Have to Use It
When the Gutenberg project was first announced, there was some concern about whether this newfangled invention would be forced down our throats. Would we still be able to use page builders? What about the Classic editor we've grown so accustomed to?
In keeping with the WordPress tradition, we still have the option to use whichever editing experience we prefer. Page builders still work just fine, and the Classic editor is now a plugin with over 5 million active installs. That's good news, as it means we can still use WordPress in the way that works best for us.
Gutenberg at One Year: The Cons
On the other side of the coin, Gutenberg still struggles in some areas. Given the break-neck pace of its development and inclusion in core, that's to be expected. But there are also some existential questions about what it is and who it's meant for. Let's take a look:
Still a Work in Progress
If you were one of the many users who tried the pre-release version of Gutenberg, you likely noticed some bugs. Selecting the correct block within your post, for example, could be a real challenge. And not everything was intuitive.
To the credit of everyone who works on the Gutenberg project, many of these bugs have been resolved. Building something like this from the ground up and releasing it to millions of users is no easy task. They've made great progress, for sure.
Some #WordPress editing tasks are actually more difficult in Gutenberg – which shouldn't be the case.
Click To Tweet
However, the editor still lacks some of the fit and finish of the alternatives. And some seemingly essential things that were part of the Classic editor are still maddeningly absent. In that way, some tasks are actually more difficult in Gutenberg – which shouldn't be the case.
It's Not a Page Builder… Or Is It?
This is one of the trickiest questions to answer – one that causes me to go back-and-forth. On one hand, Gutenberg is there to boost the baseline editing experience in a default WordPress install. It's a means of accomplishing those little things that the Classic editor made difficult. As mentioned above, it's pretty well up to the task.
But if you want to go beyond the basics, you'll have to either install or create new blocks. Either way, it requires some extra steps. The problem is that, inevitably, not every block out there will meet our needs. And, despite some tools out there that make block creation easier, there's still a barrier for some users.
A page builder, on the other hand, generally comes packed with everything you need (along with some things you don't) right from the get-go. Their plug-and-play nature means that you can get working on page layouts and features more quickly.
#Gutenberg is a half-way solution as a page builder.
Click To Tweet
In that sense, Gutenberg feels like a bit of a half-way solution. Yes, it's got advantages over the old way of creating content. But it isn't necessarily going to let you do more advanced things right out of the box.
The Divide Continues
From my own experience, mentioning Gutenberg in certain company still elicits a negative reaction. This isn't always a judgement of the editor itself, but more about the process that led to its inclusion in WordPress core.
As such, this may mean that some people will never fully accept blocks as part of their daily workflow – and that's fine. Change, regardless of how it's implemented, is always going to be difficult.
But, even after a year in the wild, the fact that this division still exists is a bit troubling. It may not be enough to slow down Gutenberg's progress, but it will be part of its legacy. Therefore, I've put this in the Cons column, but with hope that it serves as a lesson for the future of WordPress.
The Bottom Line
Whatever your initial opinion of Gutenberg and the process leading up to its launch, it would be hard to deny that the editor has steadily improved over its first year. The UI is easier to use and the new blocks added have increased flexibility. It certainly feels like a much more viable option than it did previously.
As someone who has built websites using both early and current versions of the block editor, I can honestly say that the experience is much better today. Part of this may be that I'm over the initial learning curve. But I also believe Gutenberg's continual evolution plays a role. It is a different animal today than it was in December 2018.
Yet, I don't see it as a must-use feature. And, despite all of the fuss, maybe it never ends up becoming one.
#Gutenberg is much better than a year ago. But it's not a must-use feature, and it may never become one.
Click To Tweet
So much of working with WordPress is about having choices and deciding your own path. In that way, Gutenberg presents itself well enough. As of now, it's not going to fully replace a page builder and it lacks the comparative simplicity of the Classic editor.
But Gutenberg does its own thing pretty well. And there's a roadmap for further improvements. After just a single year, that may be better than we could have reasonably expected.
It will be fascinating to see what year two has to offer.
---