Competition and Survey Results!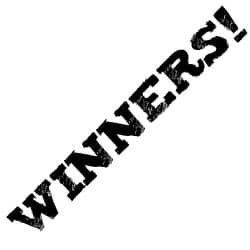 Last week was [wp]'s first ever competition, and today I've got the winners! They are as follows:
Tubagus Rusmawan
Lukasz Girek
Ben Gillbanks
Congratulations guys – you'll soon be contacted with info about how to receive your prize – a Gabfire Theme of your choice.
The survey itself was very useful and all of the feedback will be taken aboard and reflected in the content of WPShout in the near future. Thanks very much everyone who entered.
Coming up next time on [wp]: all next week is 'A Beginner's Guide to WordPress Theme Development'; be sure to catch it!
---