An Honest Guide to the Best SEO Plugin for WordPress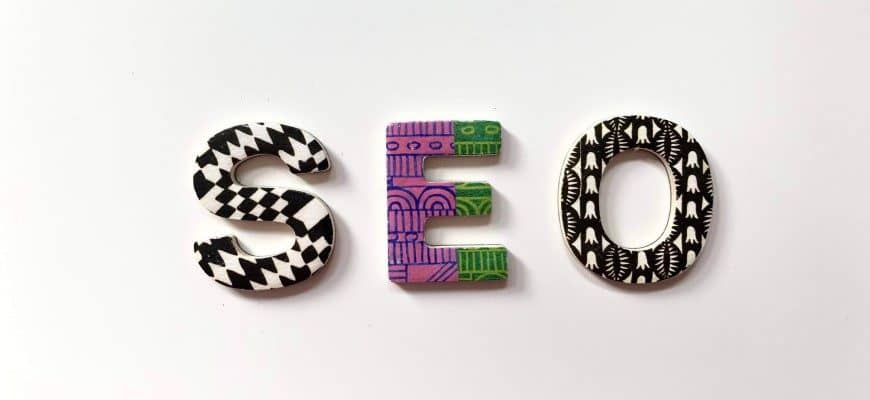 This article identifies the best WordPress SEO plugin, explains our decision, and describes what any SEO plugin can and can't do for you.
This article identifies the best WordPress SEO plugin, and explains how we made our decision. Just as importantly, it's designed to educate you on exactly what any SEO plugin can and can't do for you—and what features to look with regardless of the SEO plugin you ultimately choose.
Read on for our overall results, an in-depth description of how SEO plugins work, and our individual reviews of the top SEO plugins in WordPress.
Summary of Results: the Best WordPress SEO Plugin
If you want to skip the review, our recommendations are right here. Read on for more information about how we reached that decision.
If we have to pick a single favorite SEO plugin, we give Rank Math the edge. Its free, comprehensive suite of features is hard to resist.
If we have to pick a single favorite WordPress SEO plugin, we give Rank Math the edge. @rankmathseo
Click To Tweet
However, there's not a great deal of difference between our top three SEO plugins, and any of the three could be a good choice for you.
The top 3 SEO plugins are: Yoast SEO, Rank Math, and SEOPress.
Any of our top three SEO plugins could be a good choice for you.
Yoast SEO has the advantage of being well-known and trusted, and it's frequently updated. On the flip side, the free plugin has fewer features, and the Yoast premium plugins are relatively expensive.
Rank Math has a broad feature set and it's completely free. It's harder to use with the block editor, however, and there's a question mark over whether any of its features will be paywalled when the Pro version launches.
SEOPress has perhaps the best user experience of all three plugins, and its Pro version is reasonably priced. However, its WordPress.org forum support is not quite as good as the others.
What WordPress SEO Plugins Do
If you want your site to rank well in search engines, WordPress Core lays down a decent SEO foundation. But a good SEO plugin will take you further.
A SEO plugin can help you improve on-page SEO factors like subheadings, links, and image alt text. It can also add code to the page that search engines recognize and use to deliver relevant results for someone's query, such as meta tags and schema markup.
Some SEO plugins have advanced features such as a redirect manager or readability checks.
All these things can combine to help your content be found in search. But your input is crucial.
If you're new to the topic of SEO, read these primers first:
Search Engine Optimization (SEO): An Overview
What SEO Keywords Are, and How They Can Increase Your Site Traffic
What an SEO Plugin Can and Can't Do
It's important to have the right expectations for the SEO plugin you choose.
Installing and activating an SEO plugin does not automatically make your site rank better.
When you install and activate an SEO plugin, it does not automatically make your site rank better. A plugin has a range of tools to help you, but you need to know how to use them. (You wouldn't expect to become a DIY expert by staring at a toolbox, would you?)
An SEO plugin is also only part of the SEO puzzle. It will help with optimizing your web pages, but won't help you build backlinks to your site. And the number and quality of your backlinks are an important ranking factor.
An SEO plugin can:
Guide you in optimizing your written content.
Add code to help you share content in an optimal way on social media.
Give you fine grained control over what content on your site is indexed. Believe it or not, there are some pages you don't want indexed on your site. For example, if you're building an email list, you wouldn't want your thank you page with a lead magnet download visible to everyone.
Fine tune your site's XML sitemap, a machine-readable list of the URLs on your site which helps indexing.
Let you know how many internal links you have for your posts and pages.
An SEO plugin cannot:
Tell you what your chances of ranking for a search term are. There are other tools for that, such as Alexa's Keyword Difficulty tool.
Write content for you.
Optimize content that is too short, or poorly written.
Guarantee you a first page ranking, as there are many factors that influence SEO that a plugin can't control. For example, how competitive your industry is, or how authoritative other sites are.
Ensure you get backlinks – that depends on the quality of your content and your outreach efforts.
Promise that you'll get a featured snippet, or answer box above the other search results. A plugin may help, but getting the coveted "position zero" is also down to your keyword choices and Google's algorithm.
What to Look For in the Best WordPress SEO Plugins
The following features are what makes a WordPress SEO plugin high-quality in our book:
Easy to configure and use. Are there any options that are difficult to find or use? Are settings explained?
On-page optimization

Keyphrase optimization. Want to rank for "best running shoes for women"? Enter that phrase and the plugin will count the number of times it finds the term in your text and let you know if it's too few, too many or just right.
Optimize title and meta description. These show in search results and are important real estate in getting people to click through to your site. Titles matter. When Ahrefs tweaked the title of the page "Rank Tracker – Ahrefs"to "Rank Tracker by Ahrefs: Check & Track Keyword Rankings" they saw a 37% boost in traffic to that page.

Readability check. Some SEO plugins can assess the reading level of your writing and offer advice on making it easier to understand.
Social sharing optimization. Have you ever shared a post and found that the featured image was missing? Adding Facebook Open Graph tags and Twitter cards makes your social sharing more reliable.
Schema markup. This special code helps search engines understand what your content actually means, allowing them to display the most relevant information in searches.

XML sitemaps. Although these are coming to WordPress Core, I've included them in the list because SEO plugins allow you more flexibility when creating them.
Redirects for pages when you delete them or change the URL. Not essential, as other plugins and some hosts allow you to do this, but it can be useful.
Compatibility with other plugins. Page builders add content outwith the WordPress editor, and sometimes SEO plugins have a hard time analyzing them. WooCommerce integrations are a bonus if you have a store.
Help and support. Does the plugin have documentation and guides, and is their support team responsive to requests for help?
Individual SEO Plugin Reviews: 5 WordPress SEO Plugins, Compared
We reviewed the following well-known WordPress SEO plugins:
All these plugins do a very similar job, so you only need one. There's no benefit to having more than one installed, and they could conflict.
Some of the plugins have Pro versions. I didn't test these, but I have mentioned them where appropriate.
1. Yoast SEO
When most people think of SEO for WordPress, they think of Yoast SEO. First released in 2008 as WordPress SEO, it's one of the leading SEO plugins with more than 5 million active installs. I tested version 14.6.
Yoast SEO Premium is the paid version, but the free version is feature-rich in its own right.
Yoast SEO at a glance
Feature
Score (out of 5)
Notes
Ease of use
4
8-step setup wizard.
On-page optimization
5
All the features with in-depth analysis.
XML sitemap
5
Automatically generated for you, configurable.
Redirects
4
Only in Yoast SEO Premium.
Plugin compatibility
4
Works with major page builders and WooCommerce.
Yoast WooCommerce SEO plugin is a paid option.
ACF Content Analysis for Yoast SEO works for ACF custom fields.
Help and support
4
WordPress.org forums, knowledge base, blog.
Email or support ticket for Premium users only.
Free and paid SEO training courses with video.
Total: 26
Yoast SEO pros
Yoast SEO pioneered the traffic light system for SEO optimizing posts which seems to have been copied by nearly all other SEO plugins. It's useful and the analysis is detailed. Do not get obsessed with getting all green bullets, though. Even Yoast say this is not something to pursue at all costs.
Likewise, the readability check is a helpful guide. Toggling the eye icons highlights areas in your text related to the check. (This highlight feature doesn't work if you used a page builder.)
As before, feel free to ignore any recommendations if you don't think they apply.
On the post screen, as well as showing your SEO and readability scores, Yoast SEO tells you how many internal links you have going from a post and to the post. This helps you to identify posts to add more internal links to. Furthermore, Yoast SEO Premium has an internal link suggestion tool.
Yoast's WordPress.org support is fairly quick – they replied within a few hours to a query I had about an XML sitemap.
The Yoast blog does a good job of demystifying technical SEO topics.
If you're learning SEO, the Yoast Academy is a great starting point. The basic courses are free.
Yoast SEO cons
Yoast SEO's onboarding could be a little easier. When you activate the plugin, the first notice you see is one about building an index to speed up your site. It's not the best impression as it begs the question, "Is my site going to be slow if I don't do this?"
It would make more sense if you went straight to the configuration wizard on install, which guides you through the main plugin settings. As it stands, you have to go to the SEO menu item to use it.
Many features have a little ? icon to click on for more information. I would prefer to have that detail visible than make the extra click.
Another criticism of Yoast SEO, which I think is a valid one, is plugin bloat.
Indeed, one studio has created a Hide SEO Bloat plugin which hides a lot of Yoast SEO settings from the admin, including the upsell notices for Yoast SEO Premium.
A downside of Yoast SEO Premium is that the $89/year fee is only for one site. If you wanted to use it on multiple sites, you'd be shelling out hundreds of dollars.
Read a SEO pro's opinion on whether Yoast SEO Premium is worth the price.
2. All in One SEO Pack
Traditionally Yoast's great rival, All in One SEO Pack has been helping users with WordPress SEO since 2007. It has over 2 million active installs. I tried version 3.6.1.
All in One SEO Pack Pro costs from $57/year for a single site license.
All in One SEO Pack at a glance
Feature
Score (out of 5)
Notes
Ease of use
3
Boring UI, modular features.
On-page optimization
3
No keyphrase optimization or readability check.
XML sitemap
5
Yes, highly customizable.
Redirects
0
No redirect functionality.
Plugin compatibility
4
Works with page builders.

WooCommerce category/tag SEO is a paid feature.

Help and support
4
WordPress.org forums, documentation, FAQs, videos, contact form.
Total: 19
All in One SEO Pack pros
No settings are hidden behind tabs, so it's easy to find everything.
The plugin is modular, so that you can activate only features you need through the Feature Manager.
A unique feature is the Bad Bot Blocker, which stops bad robots and crawlers from crawling your site and overloading it.
The Social Meta (not on by default) gives you a lot of control over the look of your Facebook and Twitter social posts.
XML sitemaps are super customizable. For example, you can add in any other URLs on your site that are not part of WordPress and exclude other items.
The plugin is available in 54 languages, the most of all the plugins tested.
Most support threads on WordPress.org have been answered quickly.
All in One SEO Pack cons
The plugin page says, "For beginners, you don't even have to look at the options, it works out-of-the-box. Just install." This isn't true – there are heaps of options and most beginners will need to consult the docs to configure them correctly. The UI is also uninspiring to look at.
Like Yoast, you have to interact with the question mark icons for more info on each setting. Doing this over and over gets tedious.
If you're used to Yoast, you may be disappointed by All in One SEO Pack's post settings. You can adjust your post title and meta description, but you can't check readability or how well optimized your post is for the term you want to rank for.
The tutorial video on the plugin's page is from 2014, and it doesn't match the current user interface.
Documentation is serviceable, but it's not the best laid out.
3. WordPress SEO Plugin – Rank Math
Rank Math is a new kid on the SEO block that has managed to rack up an impressive 400,000 installs since its launch in early 2019. So, could it be the best SEO plugin for WordPress?
Rank Math has no Pro version as yet; that's on the roadmap for later in 2020.
Rank Math at a glance
Feature
Score
Notes
Ease of use
3.5
Generally well laid out.
Features are modular.
Fiddly to use with the Block Editor.
On-page optimization
5
All features present.
XML sitemap
5
Yes, customizable.
Redirects
5
Yes, the Redirections module can do auto redirects.
Plugin compatibility
5
Compatible with Beaver Builder, Elementor, Divi Builder and Themify Builder.

Oxygen Builder is compatible via a 3rd party plugin.
ACF, AMP and WooCommerce also supported.

Help and support
3
Documentation, FAQs. WordPress.org support & Rank Math forum support.
Total: 26.5
Rank Math pros
Onboarding is good. After installing, Rank Math asks if you want to connect to a free account on their site, explaining how you'll benefit. It then launches into its setup wizard, with two modes, Easy or Advanced.
The wizard includes an import from any other SEO plugin you might have used before, so you don't have to worry about losing data you've collected previously.
The SEO Analysis tool analyzes your website's SEO and offers suggestions for improvement. This is also available from the Rank Math site's SEO Analyzer.
You can link Rank Math to Google Search Console and pull stats from there. For example, you can see keywords that you're ranking for and how your position in search changes over time.
Rank Math uses a similar system to Yoast SEO for posts and pages. Green is good, amber means room for improvement and red means poor. In addition, you have a maximum score of 100 to shoot for. Again, I'd take this with a pinch of salt.
You can enter multiple focus keywords for analysis, a feature that is only available in Yoast SEO Premium. You can also get keyword suggestions if you have connected your website to Rank Math's.
Rank Math integrates with other plugins:
If you use a plugin for AMP, it can add meta tags.
For WooCommerce, Rank Math adds metadata and product schema.
Rank Math has a special integration for Elementor, letting you configure your SEO within the Elementor interface.
The Advanced Custom Fields plugin is supported too.
The Redirection module can keep an eye on any posts or pages where you change the URL, and automatically redirect them to the new URL. Again, Yoast users need Yoast SEO Premium for this.
Local SEO is built into the plugin via the Local SEO & Knowledge Graph module. You get this for free, whereas it's a separate paid plugin from Yoast.
Support on WordPress.org is responsive.
Rank Math cons
You need to use Advanced Mode to switch on some modules and see their configuration options. The toggle between easy and advanced modes is easily overlooked. It's on the top right of the Rank Math Dashboard.
If you use the Block Editor, the Rank Math crams all its SEO advice into the sidebar, meaning you have to do plenty of scrolling and clicking between tags and toggles to see everything. It's an inferior experience to using the Classic Editor.
I'm not convinced that all of the "errors" are errors, anyway. If every post title is supposed to contain a number, it's news to me! "Suggestions" might be a better way of putting it.
I noticed that Open External Links in New Tab/Window is on by default. This might be good for SEO, but it's not so good for accessibility.
4. SEOPress
SEOPress, launched in 2016 is another contender for the best SEO WordPress plugin. It has over 100,000 active installs.
I tried version 3.8.8.
SEOPress Pro costs $39 for unlimited sites.
SEOPress at a glance
Feature
Score (out of 5)
Notes
Ease of use
4
5-step setup wizard with import.
Settings well explained.
On-page optimization
4
Only missing a readability check.
XML sitemap
5
Yes, highly configurable.
You can create an HTML sitemap too.
Redirects
4
Global redirects are a Pro feature.
Plugin compatibility
4
Compatible with Elementor, Divi, Visual Composer, Oxygen Builder and Beaver Builder.
WooCommerce supported in SEOPress Pro.
Help and support
5
Free: Documentation, blog, FAQs, videos, Facebook group, WordPress.org forums.
Pro only: email.
Total: 26
SEOPress pros
There are 6 dashboard modules which are on by default. You can turn off any you don't need. For example, if you already have a plugin to add your Google Analytics tracking code, you can disable that feature.
Contextual help for settings is clearly displayed. You don't have to click first to find out what something does.
SEOPress uses the familiar green/orange/yellow/red dots to analyze your content.
You can customize your Facebook and Twitter posts and preview them within the editor.
You can white label the plugin.
Documentation is clear and some articles include videos.
If you need it, the Pro plugin pricing of $39 for unlimited sites will not break the bank.
SEOPress cons
The wizard says it imports data from other plugins including the title and meta description. When I tried importing this data from Yoast, it wasn't imported.
Some features are Pro features only, for example:
Local SEO
WooCommerce SEO
Custom schemas
SEOPress isn't quite as good as the other plugins in resolving WordPress.org forum issues.
5. SmartCrawl
Finally, we turn to SmartCrawl, part of the WPMU Dev family of plugins. It has 30,000 active installs. I tested version 2.6.1.
The Pro version, SmartCrawl Pro, comes with a WPMU Dev membership, which gives you access to all their premium plugins.
SmartCrawl at a glance
Feature
Score (out of 5)
Notes
Ease of use
4
The user interface is sleek and clean.
On-page optimization
4.5
Readability check is basic, tests reading level.
XML sitemap
5
Yes, customizable, can add and remove URLs.
Redirects
5
Yes, under Advanced Tools. Manual only.
Plugin compatibility
4
SmartCrawl should work with all page builders.
Lacks advanced WooCommerce support.
Help and support
3
Free: Documentation, blog, WordPress.org forums.
WPMU Dev members only: live chat, ticket and forum support.
Total: 25.5
SmartCrawl pros
After you install it, SmartCrawl automatically detects if you have the Yoast SEO or All in One SEO plugins installed and offers to import your settings from them.
SmartCrawl's Quick Setup offers its recommended settings as defaults.
The plugin runs an SEO checkup to determine the SEO health of your site. It offers advice on the improvements you can make.
Like SEOPress, the plugin settings are well explained in context.
SmartCrawl integrates with your Moz.com account (free or paid) to pull data from there, such as your site's Domain Authority and Page Authority. This is a unique feature that the other SEO plugins don't have.
SmartCrawl gives you full control over SEO for a multisite.
SmartCrawl cons
The clean user interface is let down by the Posts screen, which looks untidy with so many columns. You are best unchecking some in Screen Options.
SmartCrawl only has a single readability check.
Watch that your XML sitemap loads correctly. I had a 404 error and had to resave permalinks to get mine working.
There is no in-depth integration with WooCommerce at the moment.
To use features like automatic redirection or crawl reports, you need Smart Crawl Pro. For that you need to buy WPMU Dev membership, which costs $49/month. This works out expensive unless you can use their other Pro plugins.
Closing Thoughts: Is WordPress Good for SEO (Without an SEO Plugin)?
We've reviewed some of the best SEO plugins for WordPress. But if you don't want to use a SEO plugin, WordPress out of the box has some features that help SEO. Some are automatic, while need your input to take advantage of them.
Built-in WordPress SEO Features
WordPress configures the meta robots tag so that search bots will index your web pages and any others of yours they link to.
Some people turn off this behavior when building a development site by checking the Discourage search engines from indexing this site setting and forget to uncheck the option when the site goes live. Many a site's SEO has been ruined as a result!
When you create a new post or page, the name becomes a Heading 1, informing search engines what the page is about. This name doubles up as the <title> tag, and that's what's shown on a search results page.
From WordPress 5.5, WordPress will create an XML sitemap to help search engines to find and index all your relevant pages.
WordPress SEO Features You Need to Use or Configure
Permalinks
When you set up your site, in your permalink settings, you can change the URLs your site uses to a more user-friendly structure.
Switching from Plain to Post name gives you a pretty permalink like https://wpshout.com/wordpress-development-for-beginners/, which is more understandable than https://wpshout.com/?p=123.
You can also edit permalinks within the WordPress post editor. This is a good idea if your permalink is naturally long: shorter URLs are easier to read and share. Do this before you publish a post, otherwise you will have to redirect your post.
Editing content
Adding subheadings to your writing via the WordPress editor structures your content and indicates what is important.
Including links helps your readers and search engines find other relevant content.
When you add images, you can set alt text. This text description is primarily there for the benefit of visitors with sight loss, but it also helps search bots understand your content.
Over to you
How do you manage your site's SEO? Let us know which SEO plugin is your favorite and why.
---