10 WordPress Plugins That Every WordPress Blog Needs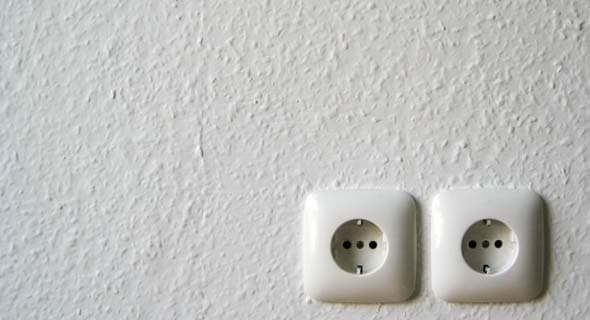 I've never been a fan of plugins that do a job you could quite easily do yourself. For example, why use the All in One SEO Pack when you can have your own meta boxes (maybe not the best example…)? And why use a silly Analytics plugin when it's perfectly easy to open up your footer and paste the code?! I must stop before I rant any more. However, recently I've been one over by some plugins that do a job you couldn't easily do yourself and really add to the overall WordPress experience. In this post are 10 WordPress Plugins that every WordPress blog needs.
1. WordPress Database Backup
Perhaps the most important plugin you'll ever come across, WordPress Database Backup offers you the invaluable opportunity to backup your database automatically and regularly – as the above pic shows, you can schedule backups to an email address of your choice – set it and forget it. Until you find you've lost your database, that is. At which point you should promptly find it.
2. Subscribe to Comments
Subscribe to Comments adds a little box to the end of your comments form giving users the option to be notified by email when more comments get added. It's a simple but effective way to increase reader involvement and keep those readers coming back and back.
3. SEO Super Comments
SEO Super Comments, as the plugin's page says:
Since now [I think it's meant to say up to now] all comments normally drain page rank even when nofollowed (bad for your site) the whole idea of using them to generate links back to your site instead and get free indexable content along the way, looks just much more appealing.
Basically, it takes all the comments on your blog and makes a dynamically generated page for them, so that the contents of the comment get indexed by search engines and so create you get additional content. Pretty cool, no?
4. CommentLuv
The final comment plugin that every WordPress blog needs is CommentLuv. See that little bit at the bottom of the image above? That's CommentLuv. The plugin's page again:
Comments are a wonderful thing to receive on your blog, with CommentLuv for WordPress and WordPress MU you can give something back to your community straight away by including a titled link for their last blog post or tweet on the end of their comment.
Basically, it's just a link back to the comment author's latest post, and that's pretty much it. Simple, but an effective way of giving your readers something in return for a comment.
5. Akismet
Akismet is the spam stopping plugin. It comes bundled with WordPress, but even so, many users don't use it. Install it and forget it; Akismet is a brilliant spam-stopping plugin that is essential for any blog that doesn't want to end up choked with spam.
6. WP Super Cache
Super Cache is a really brilliant plugin that generates static .html pages for WordPress, thus reducing the server load and making your pages load faster when you hit the frontpage of Delicious, Digg or the like.
The image above is a screen of Laughing Squid's stats – over 200,000 hits in a single day, and the site stayed up, thanks to Super Cache.
7. Google XML Sitemaps
Google XML Sitemaps is a neat plugin that generates a Google, Ask, Yahoo and Bing compliant sitemap for your WordPress blog. Without a sitemap, a search engine doesn't necessarily know that your content exists. With a sitemap, it, well, does. The plugin is really easy to use with a number of options that present you with a number of options. With the plugin installed, don't forget to set up your sitemap with Google Webmaster Tools.
8. Yet Another Related Posts Plugin
Yet Another Related Posts Plugin (or YARRP for short) is a really brilliant plugin that generates related posts based on a number of  different factors (below).
From the plugin's page:
An advanced and versatile algorithm: Using a customizable algorithm considering post titles, content, tags, and categories, YARPP calculates a "match score" for each pair of posts on your blog. You choose the threshold limit for relevance and you get more related posts if there are more related posts and less if there are less.
9. WP Security Scan
WP Security Scan is another great plugin. It 'scans' your WordPress install for potential vulnerabilities and fixes them/flags them up! Whilst it doesn't cover all bases, not to any extent, it is worth having, just to check for those obvious vulnerabilities. Security Scan checks the following:
passwords
file permissions
database security
version hiding
WordPress admin protection/security
10. RSS Footer
RSS Footer is the final plugin that evey WordPress blog needs. At it's most basic, it adds 'Post from: [site name]' to the bottom of your RSS feed, but if you're clever, you've made yourself social media links to show to your most loyal readers: your RSS feed readers. Clever, eh? The plugin has an extensive options page that allows you
And finally
There we are. Ten WordPress plugins that every blog needs. Make sure you [s] to find out which WordPress plugins every blog doesn't need!
---