How to Use WordPress to Build a Small Business Website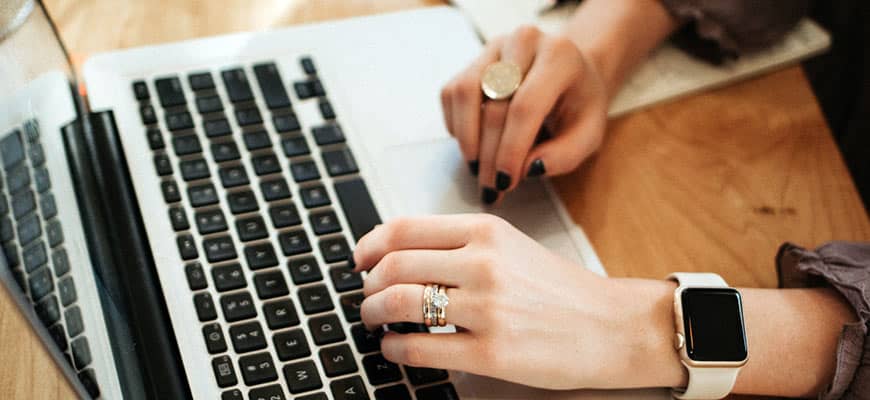 Running a small business is a challenge. It seems like the smaller you are, the more hats you have to wear. But the right tools can help to lighten the load.
Building a small business website, for example, can be made much simpler by choosing the best tool for your needs. There are a number of different options available—all varying in both quality and the amount of resources you'll need to invest to do the job right.
Today, our focus will be on the most popular tool out there—WordPress. We'll discuss why you'd want to use WordPress for a small business website and how to get started. Along the way, we'll share some tips for getting the most out of the experience. Let's get started!
Is WordPress Good for a Small Business Website?
WordPress is an incredibly versatile content management system (CMS), powering websites for everyone from mom-and-pop shops all the way up to major corporations.
About one-third of all websites in the world are built on WordPress.
In fact, if you're new to WordPress, you may be shocked how popular it is as a piece of technology. About one-third of all websites in the world are built on WordPress. That means a lot of small business websites are very happy with WordPress.
Let's look at when WordPress is and isn't the right choice for your small business project.
When WordPress is the Right Choice: Websites vs. Web Applications
WordPress is a good choice for websites built to display content, as opposed to web applications built around interactive user behavior.
WordPress is a great fit for most needs a small business is likely to have online. Specifically, WordPress is a good choice when what you're building is a website built mostly to display content (like The New York Times, this website, a travel blog, or any business's company website), as opposed to a web application built entirely around interactive user behavior (like Twitter, Airbnb, Spotify, or Zillow).
As with any solution, there are also times when WordPress is not the best option. If you are looking to build a web application, the WordPress architecture will quickly become too cumbersome. The same goes for highly-functional mobile apps such as games or fitness trackers. These uses fall outside of what WordPress was designed to do.
One thing that's right in the middle is e-commerce—selling things online. WordPress has a free e-commerce system called WooCommerce that is a very good solution for any business doing less than a few million dollars in sales revenue per year. After that, you're better going off with something else.
WordPress vs. Other Website Builders
The other major considerations in choosing whether or not to go with WordPress for your site are time and cost. If you're not sure how to build a business website with WordPress and can't hire a professional, you might want to look elsewhere. In these cases, Squarespace may be your best bet. (Stay away from Wix and Weebly, which are lower-quality Squarespace competitors.)
However, those situations make up a very small minority of projects. For most any other website project, WordPress is a great choice. Whether you're looking to build a simple "brochure" website, sell your products online, or create an online community, WordPress provides the freedom and flexibility you need.
If you'd like to see a more detailed comparison of WordPress against other options for building a small business or other website, please see my in-depth article on the topic.
The First Steps to Building a Small Business Website with WordPress
Is WordPress good for a business website? It depends, but if you've determined that WordPress is the right fit for your needs, it's time to get started! The process isn't difficult. But it does take some research and, ultimately, the right tools.
Consider Your Project's Needs, Budget and Timeline
No two websites are exactly alike—even if they use the same software. That's because each organization has different wants, needs and available resources.
The very first step in how to make a business website with WordPress is to determine the following items:
Needs
For some business owners, this may sound scary—but not to worry. You don't need to have any in-depth technical knowledge at this stage. Rather, it's a matter of thinking about the types of features your website will need. This often dovetails with your ultimate goals, and how you will go about achieving them.
For instance, one of your goals may be to build up your email list. In that case, you'll want to ensure that your website makes it easy for people to subscribe. Or, if you plan to sell products or services online, you'll need a feature (such as a shopping cart) that allows customers to make purchases.
Budget
How much are you willing or able to spend for a great website? This will be a major factor in determining what you can reasonably expect to accomplish.
Your budget will be the difference in whether you can hire a professional web designer. It may also mean putting some features on hold if the cost is too high.
This is where some tough decisions may need to be made. Therefore, it's important to really think about the financial aspect of your website and how it impacts the final product.
Timeline
Lastly, consider your ideal timeline for launching your new WordPress website. Maybe it coincides with a big event such as a conference or grand opening. Or perhaps you have a bit more time and can take things more slowly.
Time can also affect your budget. If you hire a web designer, they may well charge a higher fee for a quicker turnaround.
Choose the Best Tools for Your Project
This is one of the best reasons to hire a professional to build a WordPress website for your small business. A web designer can consult with you on your project's needs, budget and timeline. From there, they can provide you with a proposal that outlines the ideal tools and process for making it all come together.
Regardless, when you use WordPress for a small business website, there are some components you'll need to consider:
WordPress Theme
A WordPress theme provides the look and layout of your small business website. Among its biggest responsibilities is to ensure that your site looks and functions properly across all devices—from phones to desktop devices and everything in-between.
The specific needs of your website should help determine which WordPress theme you use.
Custom-Built Themes
If you have a larger budget and hire a web designer, they may recommend building a custom theme. The advantage of going this route is not having to compromise on the look: the theme can be designed exactly to your specifications. This option also allows for more unique features than an off-the-shelf theme.
Then there's the potential for better performance. Third-party themes can sometimes be bloated with features you'll never use. A custom theme should theoretically cut out the bloat and make for a leaner, better-optimized end product.
Having a WordPress developer build you a fully customized theme from scratch will make for a significantly more expensive website project overall. Go this route if you have a healthy budget and a very clear and specific sense of how you want to want the final product to look.
Free and Commercial Themes
There are thousands of free and commercial WordPress themes out there—and they can vary greatly in terms of quality and features.
As a rule, WordPress's free themes are not worth building a small business website on.
As a rule, WordPress's free themes (the ones you can find browsing the free theme repository in the WordPress "Themes" menu) are not worth building a small business website on. You get what you pay for in this case, and themes are super-cheap—in the $50 range.
Go with a premium theme, but be very careful what you choose. Many themes from ThemeForest (WordPress's largest theme marketplace), or Elegant Themes (a large WordPress software vendor) are badly coded and will make you regret choosing them in the long run.
Two versatile and well-built themes that will always be a decent choice are Astra (see our in-depth review) and the Beaver Builder Theme (see our in-depth review). If you don't have a clear sense what to buy, go with one of these.
Your Theme is a Small Part of the Cost of Your Site
An off-the-shelf premium theme is about $50. This will be only a fraction of the overall cost of your website—the biggest-ticket items will be web hosting (see below) and the time of a WordPress developer as you need help getting things set up. So don't get anchored to the cost of your theme as you think about your entire project.
Overall, choosing the right third-party theme can save you tons of time and money on your site's overall design and how it displays to your users.
Necessary Plugins
A WordPress plugin is a piece of software that adds functionality to your WordPress site.
A WordPress plugin is a piece of software that adds functionality to your WordPress website. That functionality can range from something small (social media sharing buttons) to something quite large and complex (a membership platform), and everything in between.
Much like themes, there are a wide array of options—some better than others. Determining which plugins to use can be daunting. Again, this is where a professional can be a huge help. Experienced web designers should be able to point you towards reputable software that works as advertised and is well-maintained.
Decide What's Essential, What's Not
Regardless, the first step is determining which plugins are necessary for your website to serve its most important functions. An online store, for example, is going to need an e-commerce plugin. And most every website is going to need a contact form. These items should be considered essential.
On the contrary, many plugins won't be necessary to build a business website with WordPress. Software that adds special effects like animation or other superfluous features are purely optional. While it's fine to add them, also note that they may have a negative impact on site performance as your online presence grows.
Ideally, it's best to start small. Install only the plugins you need to run your business online. From there, you can always add bells and whistles later on.
Essential: The Right Page Builder Plugin
The rise of good page builder plugins has totally revolutionized WordPress in the past few years. Before them, Squarespace and similar tools had an undeniable advantage in drag-and-drop website creation. WordPress still had its other advantages, but its drag-and-drop tools were all badly built and led to bad results.
Today, WordPress's best drag-and-drop website builders may be easier to use than Squarespace's—all while giving you the vastly more powerful and customizable WordPress platform.
No matter the WordPress project, you'll need a good page builder plugin.
No matter the WordPress project, you'll need a good page builder plugin. These plugins are what you should use to create custom layouts: pages with multiple columns, interesting-looking elements, and so on.
With the right theme, a good page builder plugin, and a solid understanding of the fundamentals of WordPress itself, it's entirely possible to create an entire WordPress site without code, as long as that site doesn't require complex custom functionality. Most sites will need a code-competent developer, but in either case a good page builder will be an essential part of the process.
For which page builder plugin to choose, our strong recommendation is Beaver Builder. Some other choices are decent, but you should 100% stay away from Visual Composer and Divi; see our in-depth review of WordPress page builder plugins for details.
Web Hosting
The third essential piece of the puzzle in using WordPress for small business is web hosting. We have lots of great resources for choosing the right web host, so we won't get into too many details here, but we highly recommend you read our coverage on the topic:
In general, you'll want to find a host that offers reliable service, fast customer support and takes security seriously. Plus, you'll need plenty of storage and the capacity to handle the expected traffic to your website. And, it should all fit within your budget.
Putting It All Together
Now that you have a better understanding of your small business website project and the required tools, it's time to start building. Since this process is unique for every project, we won't go too far into the weeds. But we can offer some sage advice:
Be Patient
Whether you've hired on a designer or are handling things yourself, patience is a necessary trait. Just as it takes time to craft a great work of art, a great website requires the same willingness to see things through.
It's important to give your project time to be developed the right way. That means that your small business website should be tested on multiple browsers and devices. In addition, content should be reviewed multiple times in order to make it the best it can be.
Learn to Adapt
WordPress themes and plugins may not always live up to the hype. And, despite your best efforts, it's very possible that a specific item just doesn't look or perform as you'd hoped.
This is a normal part of the process. It speaks to the challenge of bringing several disparate parts together and creating something new. Sometimes, one part doesn't fit. Therefore, you'll want to have a "Plan B", just in case.
Invite Feedback
While it's great to have a vision of what your website can and should be, there is value in hearing what others have to say. This could include colleagues inside of your organization or your web designer.
Not every idea or opinion will be worth acting on. But the dialogue can result in real improvements to the final product.
Enjoy the Benefits of Using WordPress for a Small Business Website
Learning how to make a business website on WordPress isn't rocket science—in fact, WordPress is a great choice for a small business website. It offers an incredible amount of flexibility in terms of both design and functionality. And, because it's open source, it fits within smaller budgets as well.
To make a website that is uniquely yours, think about your project's needs, budget and timeline for completion. Then, pick out the theme and plugins that will be used to make it come to life.
So, if you were wondering how to make a business website with WordPress, we hope we helped to fill you in on the process. It takes careful planning and effort to get things just right. However, the end result is well worth the investment.
Now that you know how to create a small business website WordPress, figure out the time commitment and cost investing you need to be prepared for. Read: How Long Does it Take to Build a Website on WordPress?
---