How to Set Up File Downloads for Your Site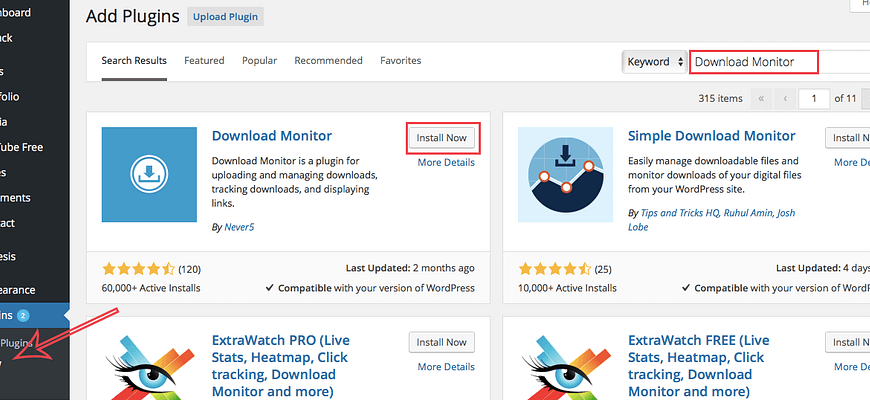 I recently found myself hunting for a solution that would allow a visitor to click a button to automatically download a free ebook. If you need to allow your users to download files from a WordPress site, today's post will help.
Here's how to install and use the "Download Monitor" plugin. It's a simple solution that will allow visitors to download any free file you'd like to make available.
Go to "Plugins > Add New" on your WordPress dashboard and search for "Download Monitor".
Click "Install Now" next to the icon for the Download Monitor plugin by Never5.
Once it's installed, click "Activate Now".
Once the plugin is activated, select the new option for "Downloads" that will appear in the left sidebar menu. In the "Downloads" sub-menu, select "Add New".
 Give your new download a title.

Below the text editor, find the section titled "Downloadable File/Versions" and select "Add File".
Click "Upload File".

Find the file you'd like to include as a download in your site by clicking "Select Files". Then click "Insert File URL".

Make sure a new file url appears under "File URL(s)", then click "Publish".

Highlight and copy the shortcode for your new download.

Edit (or create) the post or page you plan on using to make your download available. In this case, I created a new page titled "Free Downloads". Then paste the shortcode for your download in the text editor in the area where you would like it to appear, then click "Update" or "Publish".

That's it! Your download should now be available on your site and will download automatically when someone clicks it.
And that's how to enable your users to download files from your WordPress site. Thanks for reading—please let us know in the comments below if you have any thoughts or questions.
Image credit: WPShout
---