How Install the Free Sucuri WordPress Plugin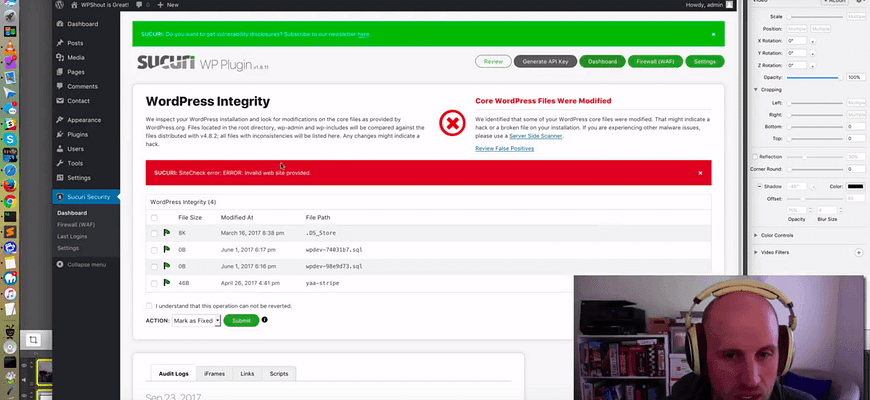 There are a host of different security plugins for WordPress. They all do different things, and different sets of things in both their free and paid versions. One of my favorite free WordPress security plugins is Sucuri. It's not all you need to secure a WordPress site, but it is a great way to get some more complete logs of what's going on in the system and unexpected files are sitting around your WordPress site.
When you pay for Sucuri, you're getting a lot of extra protection: a off-site web-application firewall, and the virtual patching and DDOS protection that it provides. These are great features, but you don't need them.
Anyway, here's how to install the Sucuri WordPress plugin:
How to Install the Sucuri Plugin for Securing WordPress
Go to "Plugins > Add New" on your WordPress site.
Search for "Sucuri". Note that there are no "e"s in that name.
Install and activate the plugin.
You're done.
Sucuri's free tool check's the integrity of the files in your WordPress install, and it can alert you (as it does for me in the video) to file that shouldn't be there. It can also give you some basic activity logging for your site, which is great for understanding and thinking about who's doing what in a multi-tenant WordPress environment.
If you're not fully understanding the value, thought behind, and use of these security features, check out WordPress Security with Confidence. It's our full course on exactly what all these security plugins do, what it all means, and how it affects your site staying safe and secure. We save you from the marketing hype and get you just the advice you need to understand the topic once and for all.
---