WPHierarchy.com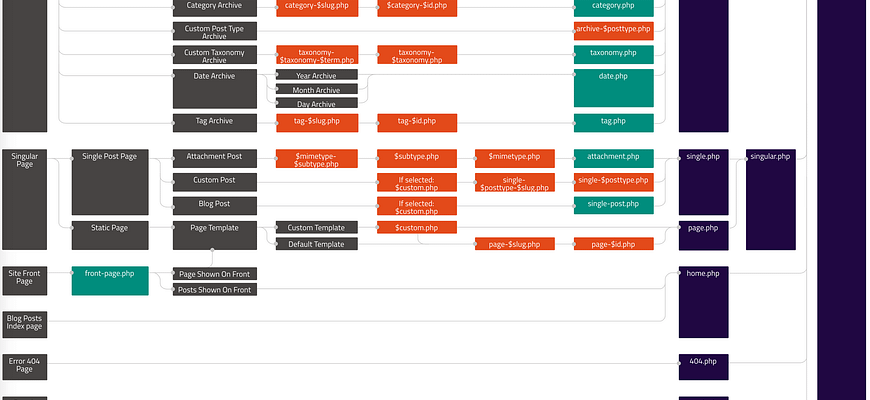 If you read my recent article about the template hierarchy, you may have caught this tidbit. If not, you may not have learned that we here at WPShout recently purchased WPHierarchy.com and have been working to update it.
I've long loved wphierarchy.com, made originally by Rami Abraham, as the quickest way to get a template hierarchy diagram in front of me when discussing the concept with new or established developers. The diagram was initially drawn by Michelle Schulp, but had gotten a bit out-of-date.
So we took over the site to get it back up-to-date, fix the most obvious errors, and make it again the best possible way to access and understand the template hierarchy for WordPress developers.
The project is open source and on GitHub. Please file any issues you find with the product as it exists now. We're planning more and better tweaks to come, but we think the current version is at least improved enough to share.
The biggest changes that have happened since the diagram was updated around WordPress 4.5:
paged.php is no longer a template that comes after archive.php.
comments-popup.php is no longer in the diagram, as support was removed. (And it hadn't been used since long before.)
The way that attachment pages (which I never use…) look for templates has changed order.
Custom Templates can now apply to all post types. (This is the thing I'm most hoping I can rope Michelle back in to help us better explain and visualize.)
---