WordPress Hosting Performance Benchmarks (2019)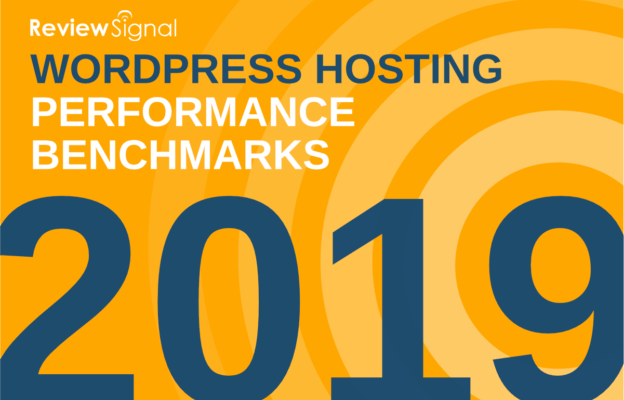 Your actually good guide to the best WordPress hosting. (Other than ours 😝)
WordPress hosting is the only other requirement – other than WordPress itself – to run a WordPress site, and it's an extremely competitive space. One of the ways hosting companies recruit new customers is large affiliate referral fees. This makes it difficult to trust any reviews as the vast majority are driven by sites trying to get the biggest possible referrals.
One of the few WordPress hosting reviews you can trust is Review Signal, which collates hundreds of thousands of reviews and runs an annual benchmark of nearly all WordPress hosts' performance. These just look at performance – not support, features, etc – but when read with the other reviews on the site they'll give you a good guide.
You can sort by six different monthly price options, from budget to enterprise, and get the benchmarks in detail across the difference in price points. It's interesting to compare: as you'd expect hosting gets a lot better as the price goes up, but it does seem the $25-100/month range is getting better than ever. WordPress hosting is an incredibly competitive market, so it's a credit to the innovation this drives, and Review Signal for picking up on it! Next time you're looking for hosting, this is the benchmark set to look at.
This post first appeared in MasterWP, a weekly newsletter for WordPress professionals.
---