What It's Like Making a WooCommerce Extension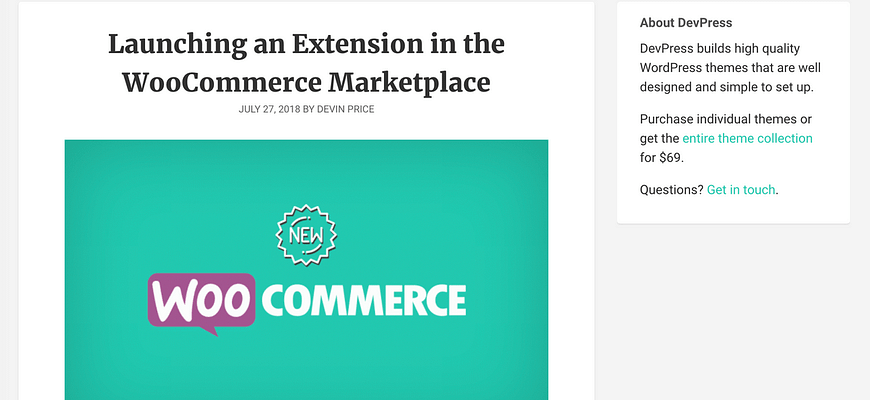 I've often idly considered what it was like to become an author of WooCommerce extensions (plugins) to be sold on WooCommerce.com. Because I have so many other priorities, I've never sought out that information for myself. But care of the Post Status newsletter, I discovered that Devin Price has written up exactly what the experience was like. How his plugin was challenged and made better, and what it's like getting set up to sell.
Because it's come out relatively recently, Devin's not sure if the exercise was worth it. He doesn't have dollars and cents to make calculations of ROI. But he does have a wealth of other thoughts and recollections of the experience.
This summary of the timeline and process makes a good pull-quote:
I submitted the extension to the WooCommerce Marketplace March 10th, two days after it re-opened to third-party sellers. The extension was officially approved May 24th and went live June 28th. So, I'd encourage anyone going through this process to have patience.

The Marketplace Review consisted of three main parts: a user experience review, a code review, and a support review/setup.
I also really appreciated this summary of payment terms:
The WooCommerce Marketplace doesn't give you a lot of control over pricing. There are a few different price tiers based on the amount and complexity of functionality being added. As a fairly simple plugin (especially compared to something like Subscriptions or Memberships), my extension was priced at $49.

WooCommerce returns 60% of net sales to the extension author. That "net sales" part is important, as your rate is calculated after discounts, refunds, reversals, affiliate fees, payment processing fees, and taxes.

For instance, I've have 25 active subscriptions this month, but WooCommerce.com also had a 50% off sale for their 10th anniversary this month, which is when a lot of those sales happened. Total revenue for the month is $805, which is about $32 per unit (rather than $49). And my commission is $384 (about 48%).
But really, read the whole thing. Especially if you've wondered about what it's like before.
---