The Disadvantages of WordPress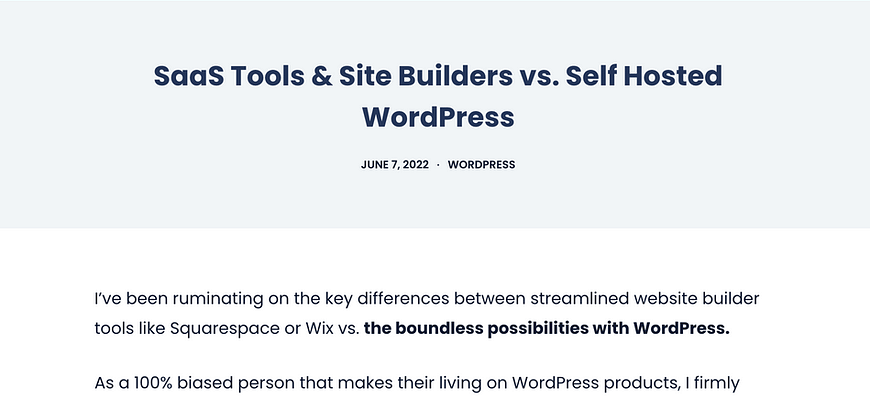 This little article from Kim Coleman is a great little summary of some of the biggest reasons NOT to use WordPress for a project. I think a lot of WordPressers—myself very much included—can sometimes forget about the things that aren't great about choosing WordPress for your site or business. So this list is a great thing to keep in mind. Some of my favorite points:
1. You have to maintain a WordPress site and keep everything up to date.

4. Everyone is upselling you constantly.

7. It's constant decision making.
Be sure to click through for the whole list and a little more explanation of those above. It's a quick read, I promise 🙂
---