Searches for WordPress Have Surged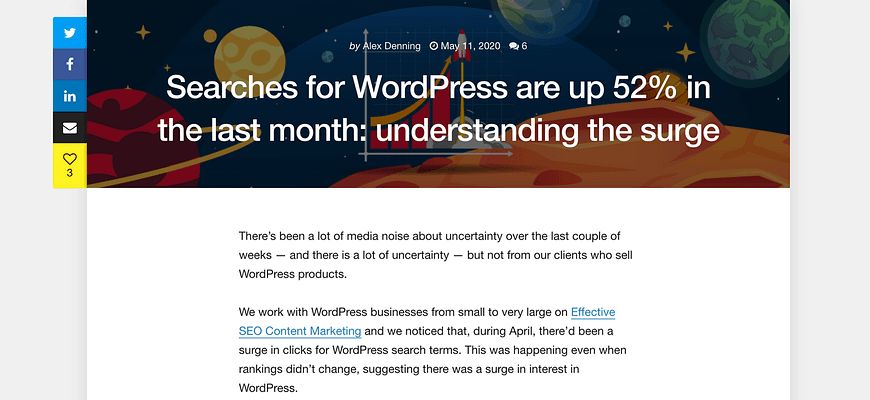 A quick little uplifting story I missed a few weeks ago: as the COVID-19 lockdowns were setting in worldwide, more and more people were doing web searches for "wordpress." Or so reports Alex Denning, the original creator of WPShout, and a reliable man in my book.
While I could pull more interesting tidbits from Alex's analysis, I want to encourage you to click through. So I'll just share this last one:
There has been a ~20% bump in WordPress searches with high purchase intent in the last month.
---