My Experience Working in a Code for America Brigade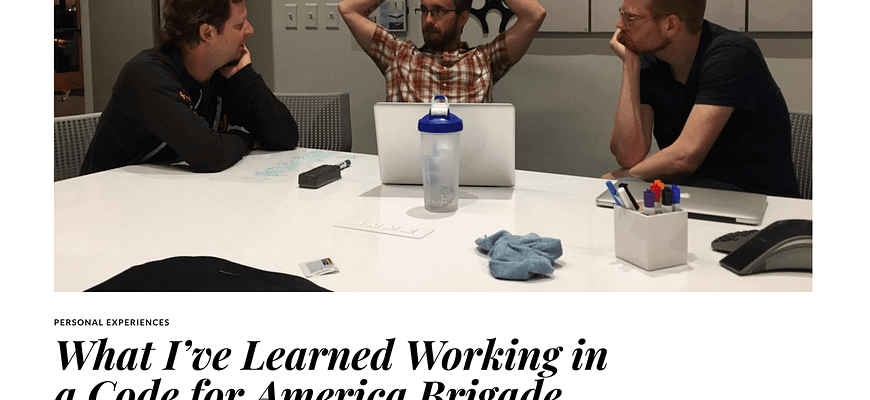 For those who are really into WordPress community events, and world-wide, there's do_action. For people in the US, there's something called Code for America, and local brigades. My local brigade is called Code for Fort Collins, and I'm more-or-less in charge right now. The terms for this whole area aren't super clear for me, some say "civic hacking", some call it "charity hackathon", I typically call it "trying to do good" which is maybe less useful. :p
Anyway, it's been both challenging and fun for me to be involved with Code for Fort Collins. The organization, being 100% volunteer, is really interested and slightly complex to manage. And I wasn't even intending, initially to manage it. That and more is all in the post. Here's a quick summary from the post of what CFFC is and does:
As I write this, Code for Fort Collins has about 250 members on Meetup, and about 5-10 regularly-involved members. We're loosely affiliated (as I think all brigades are) with the Code for America brigade program. We've completed a few projects, the most recent is a data-dashboard for Homeward 2020. We made it to aid the organization and the city come to terms with the data-problem that has stopped them from solving homelessness for too long.
If you're working in this topic area, or would like to be, please don't hesitate to reach out to me. I welcome it via email, as the most convenient channel. I'm "david" at either this or the Code for FoCo domain.
---