Justin Tadlock Joins WP Tavern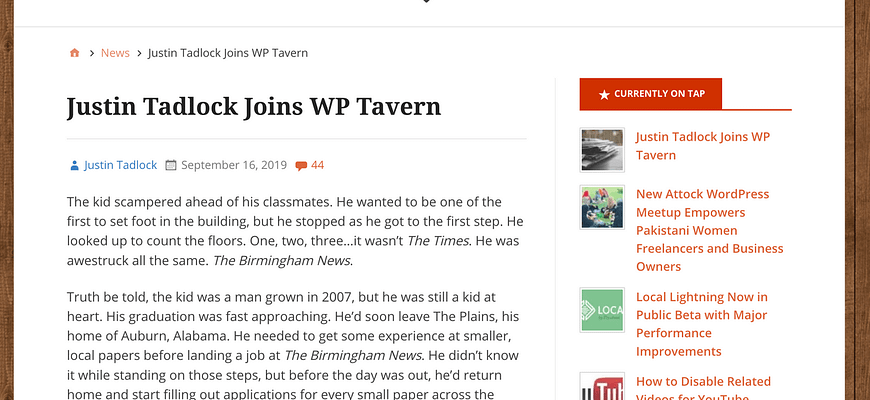 Back in 2007, when I was just coming to terms with WordPress, Justin Tadlock was out at the forefront of what I understood WordPress to be. In the (gosh!) 12 years since, Justin's stayed busy in the WordPress space, but also done some other things like share on his blog about his small farm.
On the whole, Justin is in my mind one of those people that belongs on a Rushmore of WordPress. He's just always loomed large, has taught me a lot of what I know, and has always seemed humble and generous while doing it.
All of this is just to explain why I thought it interested and notable enough to share the fact that Justin has stepped into the shoes left behind by Jeff Chandler at WP Tavern. If you don't follow it, the Tavern has been a prominent voice in WordPress for a long time. It has been bankrolled by Matt Mullenweg for the last (memory fails me, I looked it up) 6 years, and I'm really excited to see what comes next form Sarah Gooding and Justin over there.
---