Hey, Cool Widgets! or: What's New in WordPress 4.8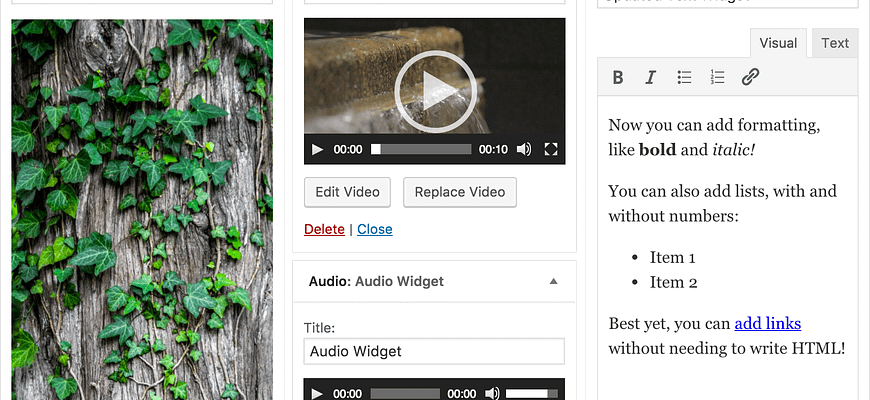 WordPress 4.8 arrived yesterday. As WordPress releases go, it's relatively minor—especially compared to the massive treasure dump that was WordPress 4.7—but it does have some very cool new features, most of which are clustered in the Widgets system.
Specifically, there are now WordPress core widgets that do:
Image embeds,
Video embeds,
An audio player, and most importantly:
A full-featured Visual Editor in the Text widget!
The Visual Editor one is really cool, and is so important that I've been installing a plugin with the same functionality on just about every WordPress site I work on—so it's really wonderful to have it in Core once and for all.
Other than that, WordPress 4.8 is also putting some of the scaffolding in place for the Gutenberg editor, which I confess I don't yet understand on an "I can reach out and touch it" level (is it like a page builder?), but which—whatever it is—looks like a serious improvement over the default WordPress editor.
Enjoy!
---