Get Your WordCamp Denver Tickets ASAP!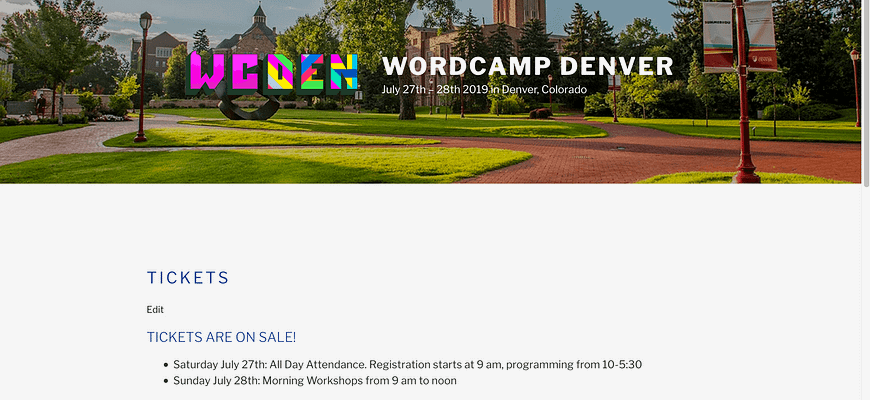 I realize this is local news, but we're trying to make sure we sell out WordCamp Denver this year, which requires some exceptional effort. So if you're near Denver, Colorado, and don't have plans for Saturday July 29, you should come to WordCamp Denver.
For those unfamiliar, WordCamps are locally organized conferences put on by members of the WordPress community for the local WordPress community. I'm on the organizing team for WordCamp Denver this year. WordCamp is always very affordably–at $20, ours is slightly more expensive than you'd pay for the free lunch you get, ignoring all the people you'll meet and talks you'll see. If WordCamp Denver isn't local enough for you, check out WordCamp Central, where all worldwide WordCamps can be found.
Anyway, if you're going to be at WordCamp Denver, say hi. Either just approach me in the halls or rooms I'm sure to be in, or email me–david@wpshout.com if  you want to set-up something more formal.
---