Don't Forget about WordCamp Europe Starting Tomorrow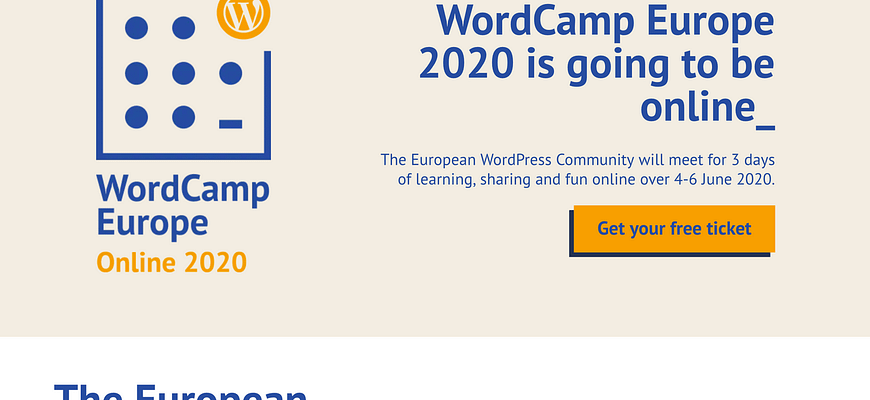 It being the year of COVID (to say nothing of America's very recent confrontation with our persistent problems with racial injustice) means that WordCamp Europe—now very online and starting tomorrow—had slipped my memory and attention.
If that sounds interesting to you, please at least consider giving it some attention. WordCamp Europe has been one of (or maybe the) most popular WordCamps in recent years. It's a great gathering of WordPress people from all over, and a real celebration of what the WordPress community is and can be. And at this time in the world, I can certainly use more community celebrations. I'm sure the organizing team will do a fantastic job!
---