David was on the WPBuilds Podcast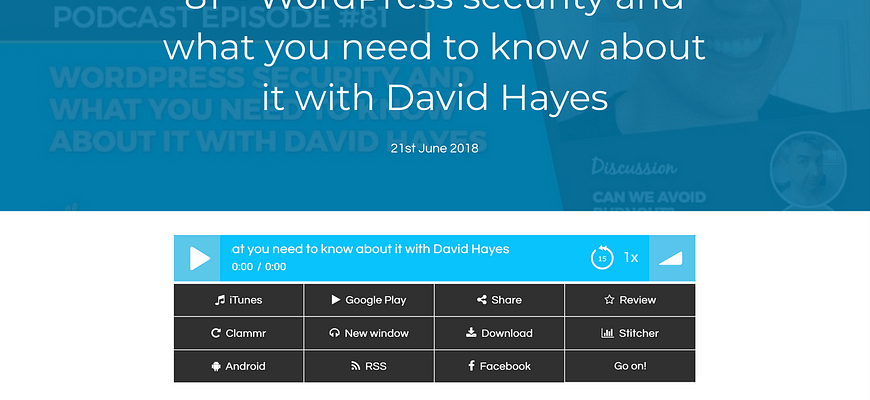 I was recently for the WP Builds podcast. Nathan Wrigley was a warm and welcoming host, and we spent a lot of time talking about WordPress security.
What I love about being on podcasts, aside from it being faster than writing for me (by a wide, wide margin) is that I get to meet and talk with cool people. And it's also great that other people can casually eavesdrop on that conversation in a socially sanctioned way.
I really love podcast for the more conversational style they have. It's so much more informational to hear someone tell you not just the facts of situation and how they solved it, but also how that whole thing made them feel.
Anyway, it was great to chat with Nathan. We had a wide-ranging conversation about all the different aspects of WordPress (and beyond) security. Give it a listen!
---