Link Category:
Tools
Free WordPress Theme: Nothing Much
Nothing Much is a free WordPress theme especially made for [wp] readers!
---
WPShift Now Available From $29.95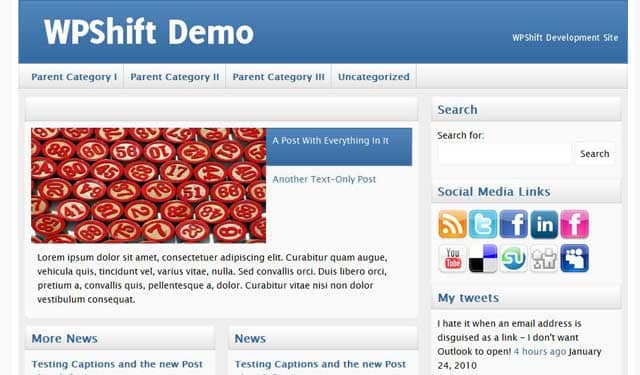 Ever since I and Alex Cragg launched our WordPress theme store, WPShift earlier this year, it's been chugging along nicely. We still only offer the one theme, ShiftNews, but we've been quietly updating it. Just last Friday we pushed out an update that adds in support for a couple of the new 3.0 functions. Yesterday we also introduced a rather interesting new pricing plan which makes ShiftNews available for a fantastically low $29.95!
---
Free Theme: Happy Go Try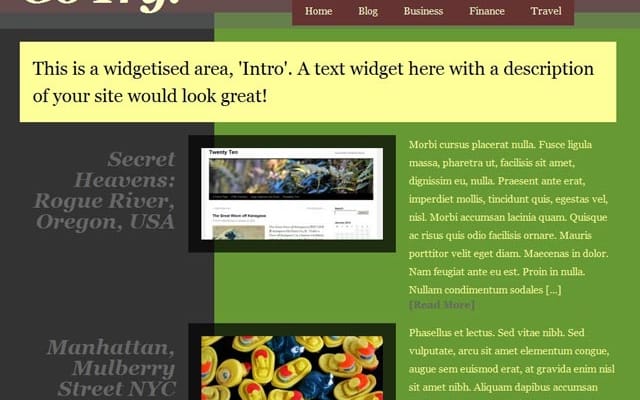 I'm delighted to be able to announce the re-release of Happy Go Try, a free typographic theme for WordPress.