Create An Awesome WordPress Theme Options Page (part 3)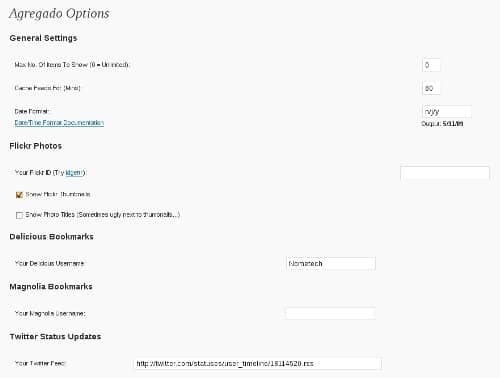 So. Here we are. Part three. After creating and implementing our options page in parts one and two, we're now going to add some options to posts. Or that was the plan; trouble is, it's a little too complicated to cram into a single post and I don't have the time to write another five posts explaining how to do it. The good news though is that I found a tutorial explaining how to do it, which you can find on WeFunction.com. Handy that!
So what's this post going to be about? I thought a little options panel inspiration would come in handy (and as all the themes are free, you could always put them into your theme…).
Agregado's Options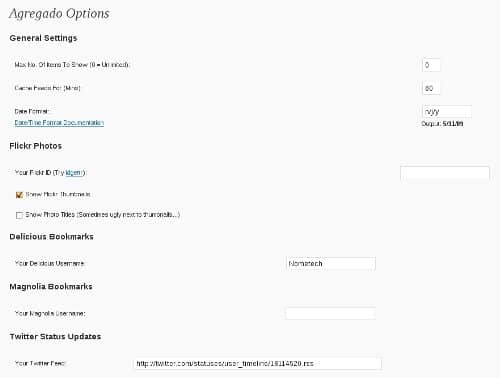 Agregado has a brilliant options page, allowing you to change all aspects of the theme's lifestream.
Link.
Buffet Framework
The Buffet Framework has a great options page – one to definately check out.
Link.
miniBlog

It's what we based our tutorial, parts one and two on – the miniBlog theme.
Link.
Thematic
A great framework, but it also has a great options page – the Thematic theme is another one to check out.
Link.
And there we have it
There we are. Not quite what was planned for this post, but hey nevermind! Got a favourite options page in a theme? Leave a comment below.
---